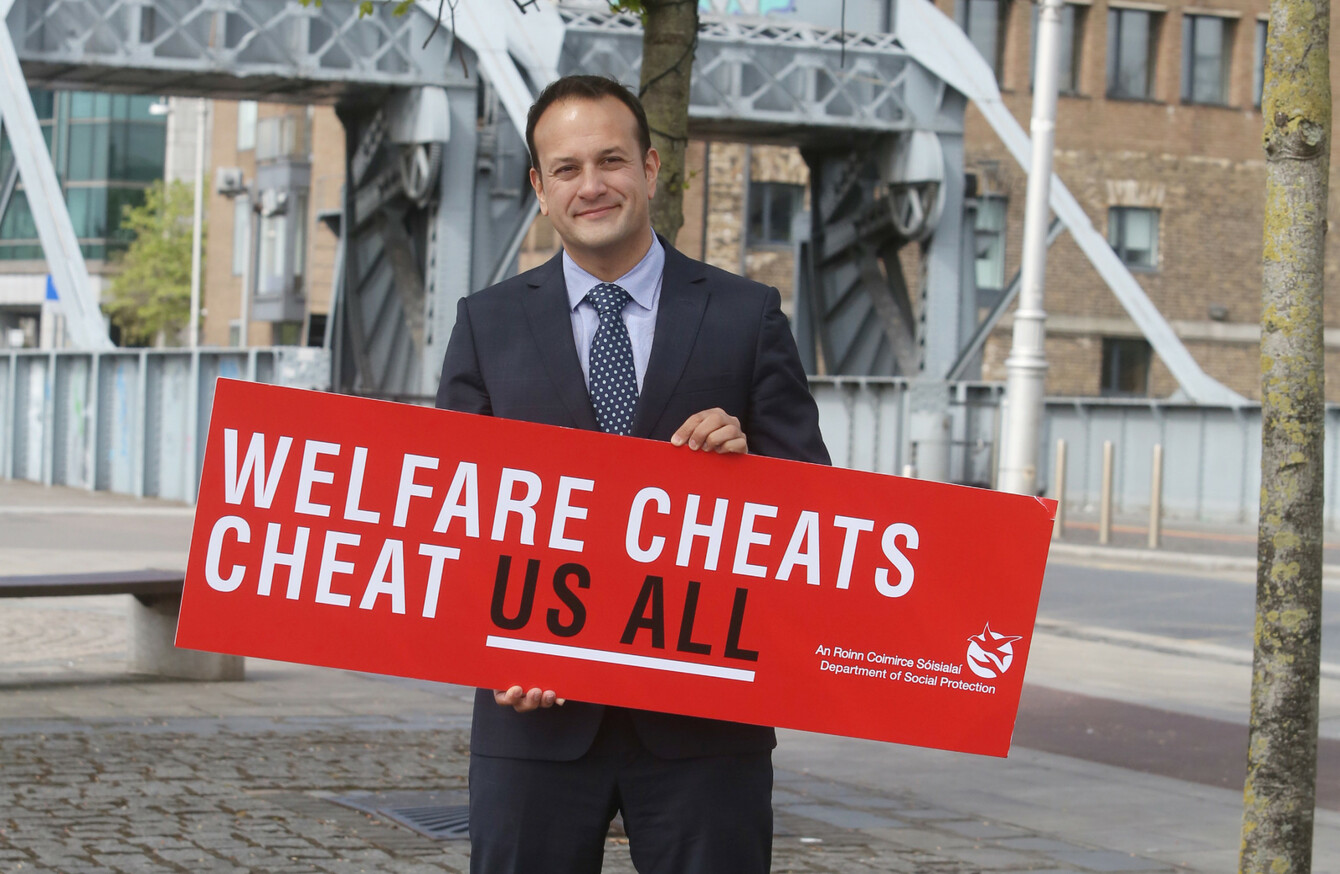 Image: Sam Boal
Image: Sam Boal
AN OIREACHTAS COMMITTEE has expressed concern about the use of the term "welfare cheats" in the Taoiseach's campaign targeting social welfare fraud.
Launching their periodic report, the cross-party committee also noted the use of the word "fraud" rather than "suspected fraud" in documentation published by the Department of Social Protection.
Last year, the head of the Department of Social Protection John McKeon admitted that putting the words welfare and cheats together was a mistake and that the department has learnt lessons from it.
Putting the word cheat beside the word welfare … I think we've learned from that. In retrospect I believe it was a mistake.
'Welfare cheats'
Today's report highlighted concerns from members that the word "welfare cheats" could lead to increased stigmatisation of those in receipt of income support payments and allowances.
It also noted that the majority of overpayments of allowances are a result of departmental error – however, the campaign focused exclusively on instances of fraud.
The committee recommended that in future, the department should be proactive in using the word "suspected fraud" in marketing material, arguing that the act of fraud can only be determined by the courts. It added that any future campaigns should prioritise error reduction rather than claimant fraud.
One of the key claims of the department's initiative was that €500 million was saved in Ireland last year on foot of members of the public reporting relatives, friends, neighbours, and acquaintances on suspicion of benefit fraud.
However a FactCheck by TheJournal.ie found that this claim was false.