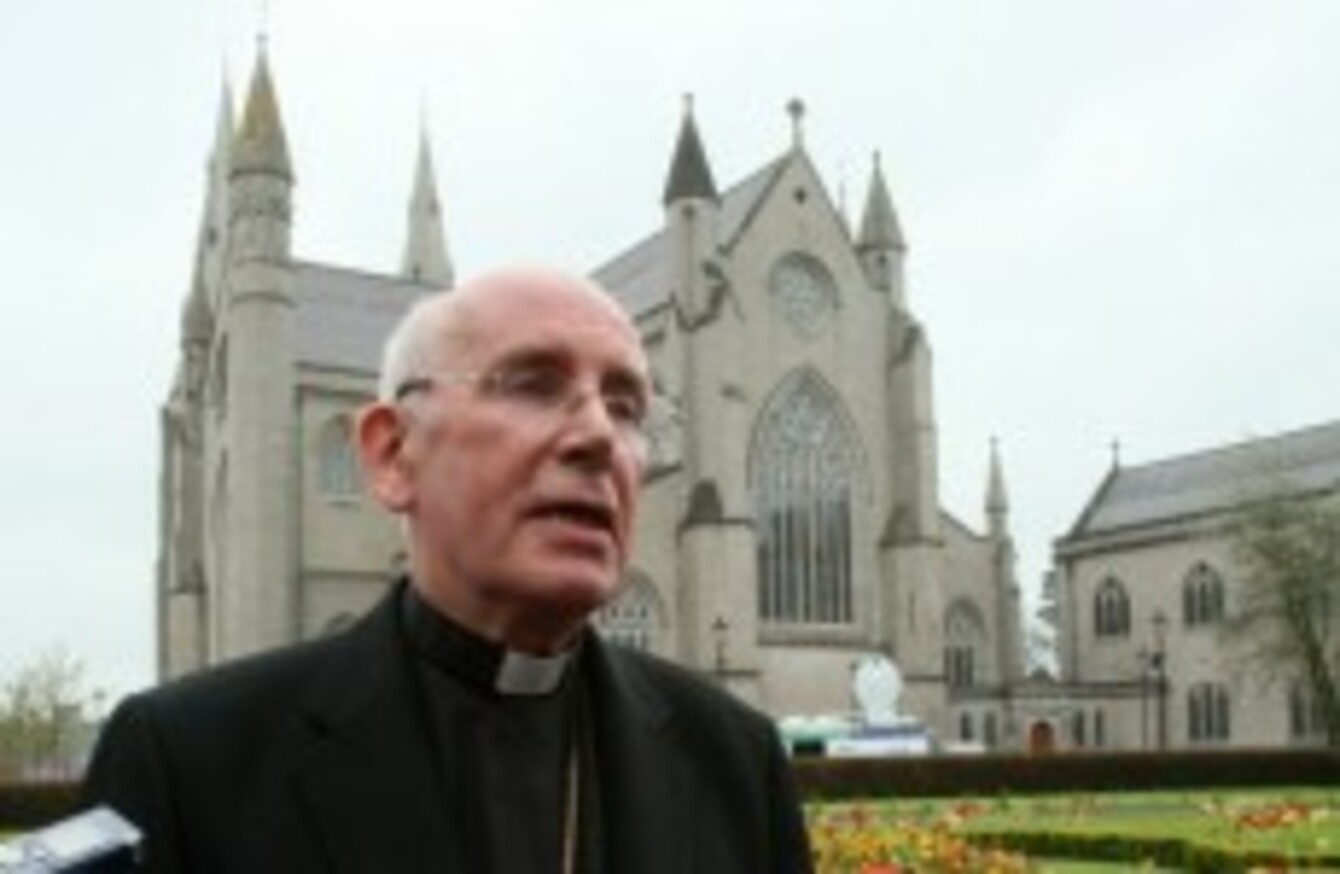 A FORMER DOCTORAL student of Pope Benedict has said Cardinal Seán Brady should resign over new allegations regarding clerical sex abuse by Fr Brendan Smyth.
Smyth was jailed in Northern Ireland and then in the Republic for child abuse and died in prison in 1997
Brady acted as notary during a 1975 church inquiry into abuse. One victim who accused Smyth of abuse provided the inquiry with the names and addresses of other children at risk.
However, BBC's This World recently reported that the parents of those children were never informed of the risk they were in. The programme said that two of those children continued to be abused by Smyth.
Brady responded to the allegations by saying he acted properly at the time, but said that he had no power to stop Smyth and that he had no awareness of the impact of abuse on those who were abused.
Speaking to RTÉ's Prime Time, theologian and former doctoral student of the Pope Fr Vincent Twomy said that he believed Brady should resign in the wake of the revelations. He said that given the damage done by Smyth and the repercussions of his actions, "one way or another the Cardinal has unfortunately lost his moral credibility".
"There's a sense of Greek tragedy about all this. In the Greek tragedy people do things intentionally doing the good thing, but in fact they do some awful, dreadful things as a result of their actions – and they have to pay for it."
Twomy said the main issue was Brady's focus on 'his duty' at the time of the inquiry:
How is that this legalistic approach, this preoccupations with law, 'I've done my duty therefore everything is ok', what's behind that? Where's the humanity? The imagination that actually can't realise that these children have suffered so much?
The theologian said that although Brady was a relatively small cog in a big machine at the time of the inquiry, but he's "the only one that's left and therefore in a sense, represents that situation".
Tuomy also said that being the Primate of All Ireland is "a different position altogether" and for the good of the church, Brady should step down.
Anybody affected or distressed by the current focus on child abuse can contact Connect Counselling for free on 1800 477 477 (and from Northern Ireland 00800 477 477 77). Opening hours are from 6 to 10pm Wednesday to Sunday.