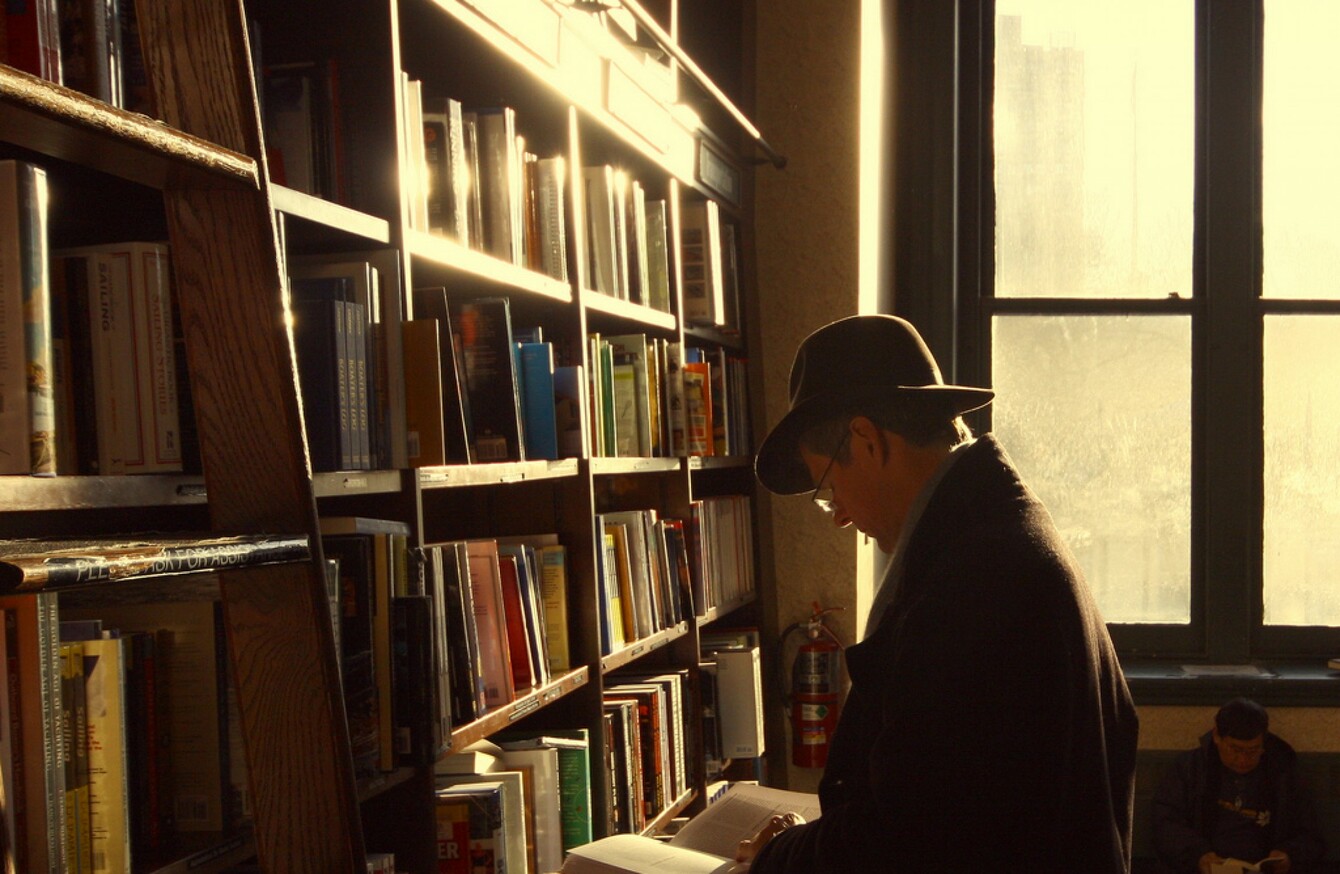 We've come a long way from only having the library for information.
We've come a long way from only having the library for information.
WIKIPEDIA HAS COME a long way since it launched back in 2001.
The service, which is now celebrating its fifteenth birthday, is one of the most frequently visited sites in the world, and has more than 80,000 volunteers around the globe editing the site every month.
There are more than 36 million articles on Wikipedia, and roughly 15,000 edits are made to the site every hour.
Yet for its founder, Jimmy Wales, the idea first came to him when he started looking at the open-source developer community.
The idea of developers creating the likes of Python, PHP, and other software tools for the internet by giving up their free time and collaborating was of interest to Wales who hoped to do the same thing with information.
"If we go back to the very early days, I wanted us to be global," said Wales. "The internet is global but I felt unsure … how can I lead a project in languages that I don't understand, but we found the solution to that was community".
That's what surprised me the most [over the years]. That we built an enormous community all over the globe that is self-sustaining to this very day.
Unlike other popular websites like Google or Facebook, Wikipedia is a non-profit entity. It's something you would have noticed if you visited the site in recent times with donation banners appearing every now and again, encouraging users to fund it in some form.
While Wales says it's now a successful method, and it's not going to change, it's was a case of trial and error for the first few years. While there are large donations made to the site, they don't "make up the backbone" according to Wales.
"In the early days, we did our best, we had no idea what we were doing, we weren't very scientific about it," he said. "But over the years we refined how we did it so we're able to raise more money with fewer banners so we're not as annoying as we used to be".
We have to take fundraising seriously. We've been successful at it but it's always a hard slog and we try to run the foundation in a very financially stable and secure way.
Public perception
Back in 2001, many people were only getting to grips with the web and for a new medium. Developing such a resource took a significant amount of time to develop and winning over people was slow, especially since hoaxes and joke edits would pop up every now and again (for the most part, it's faster at spotting and removing such entries now).
Over time, the general public warmed to it and now information from it likely to be the first thing to appear whenever you search for something through Google.
"Over time, people have become more comfortable using Wikipedia," said Wales. "The most important reason is we put a lot of work and effort into quality, in trying to make sure Wikipedia was as good as we could make it, but also people have gotten used to it".
In the early days, even when we were doing quality work, people were still very cautious and skeptical until they tested it and used it again and again until they say 'it's not perfect but it's good' … Usually, if an article [you wrote] isn't good, we tell you.
Interestingly, while Wales talks about the virtues of having Wikipedia in schools to help with education, he doesn't see it as something to be used for university level. He said it's not a goal to be citable in academic papers, and gives the same reason he wouldn't use a traditional encyclopedia for the same purpose.
It's not the role of an encyclopedia in the education and research process, our aim is to give you broad, background knowledge that allows you the ability to go deeper into a subject.
While he's the founder, his day-to-day work tends to be more focused on editorial policy. He does edit pages from time to time – one of his favourite pages is a section called 'inherently funny word' – and helps the community, but he sees his role as mostly symbolic.
In terms of the community itself, I would say the best description of my role has been a modern constitutional monarch like the Queen of England, [one] with very little power but playing a symbolic role and a leadership role.