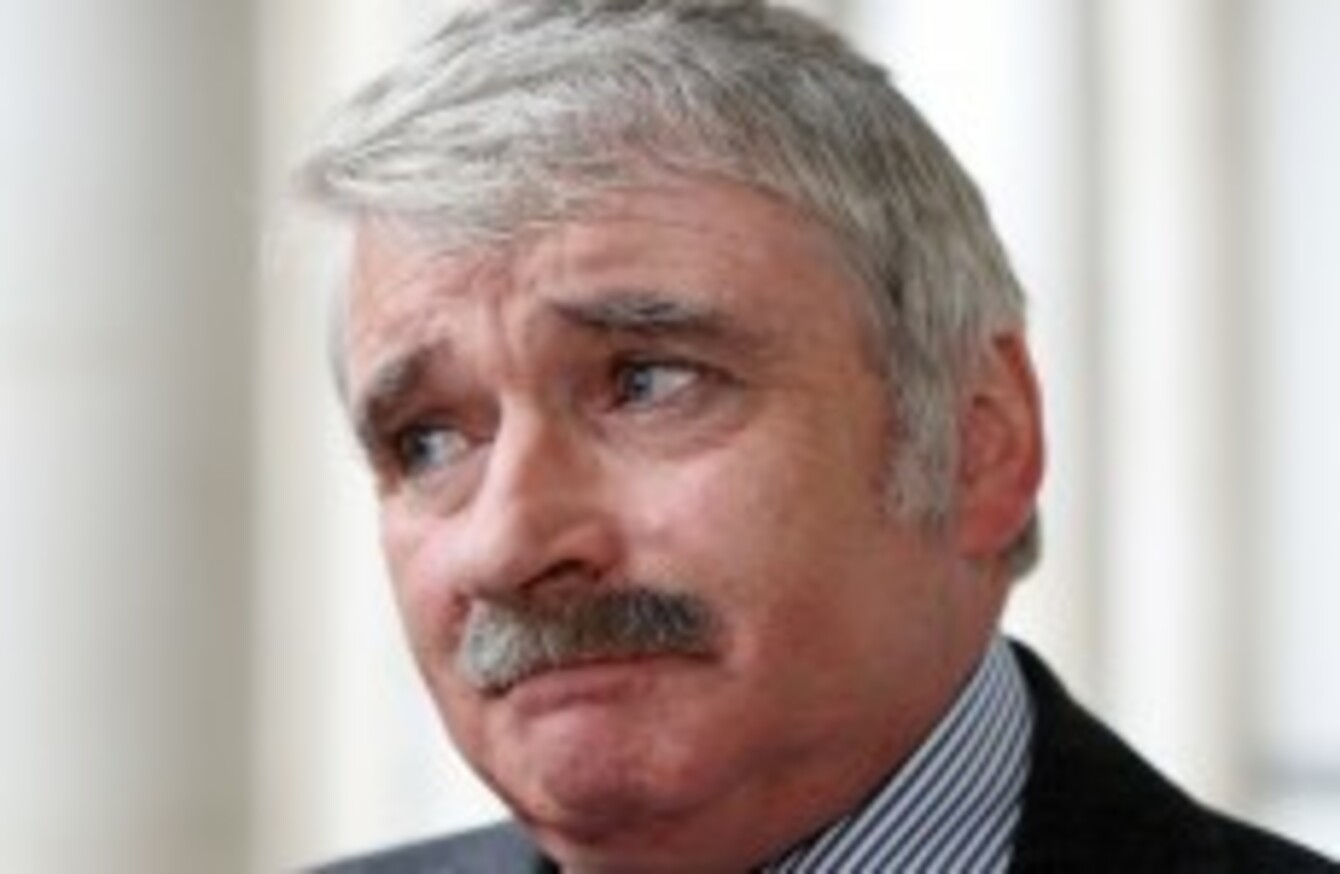 Image: Sam Boal/Photocall Ireland
Image: Sam Boal/Photocall Ireland
FIANNA FÁIL TD Willie O'Dea has said he isn't willing to take part in any negotiations to go into government with Fine Gael after the next general election.
"We will not, unlike The Labour Party, prostitute ourselves in advance of the election… to any party that is completely ideologically different,"  the Limerick deputy said.
He was speaking to RTÉ's Saturday with Claire Byrne in the wake of comments this week by Minister Simon Coveney that the two Civil War parties could go into coalition.
However, O'Dea isn't very keen on the idea.
He said he would refuse to take part in any negotiations on the subject if it came up, but declined to answer whether or not he would step down from politics if this was the situation faced.
O'Dea also speculated that Labour would not be forming part of any negotiations.
"Labour are going to have a good long period, if it exists at all, to repent for the broken promises of the last few years – we'll lend you a couple of the sackcloths."
Referring to Coveney's comments, Labour Junior Minister Ged Nash said it was 'a bit of a distraction' to be speculating so far out from an election.
Just because Simon says it, doesn't mean it's going to happen.
Speaking on the same programme, former director of organisations and strategy for Fine Gael Frank Flannery said anyone who believes Fianna Fáil and Fine Gael could go into coalition "has very little sense of Irish history, and even less sense of politics", noting that both hold very different positions in Irish politics.
This is in contrast to previous comments he has made, ranging from suggesting that the two parties should merge, to saying that the two have a better chance of achieving their aims in a coalition.
Flannery said that if he was advising Fine Gael and Labour, he would say it would best for the two to stick together, and described all the recent speculation as "an extraordinary little fit of pre-election jitters".