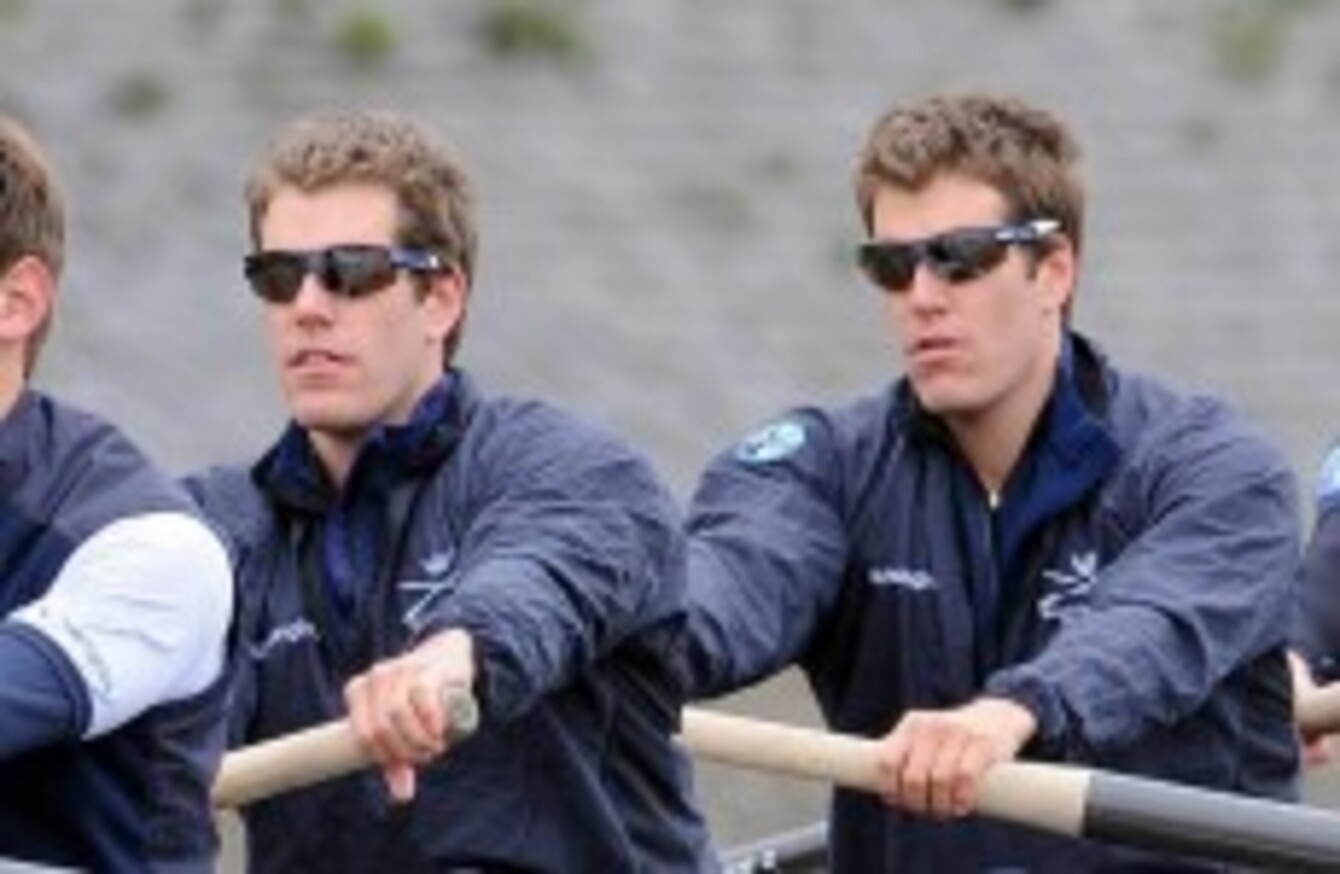 Image: Anthony Devlin/PA Archive
Image: Anthony Devlin/PA Archive
THE HARVARD TWINS at the centre of a long-standing dispute over their role in the founding of Facebook have opted not to appeal a court ruling which blocked them from renegotiating a settlement.
Cameron and Tyler Winklevoss claimed that Facebook's chief executive Mark Zuckerberg had stolen the idea for the social networking site from a similar project, which they had hired Zuckerberg to work on.
The power struggle – as documented in the Oscar-winning film The Social Network – had ultimately led to a settlement which saw the twins and their co-partner, Divya Narendra, accepting a $65m settlement including $45m in stock.
The twins' stock deal was based on an individual share value of $36 each – while Facebook staff were offered the same shares for $9 each.
When the Winklevoss twins – dubbed the 'Winklevii' – learned of this, they went to court looking to undo the settlement, saying they should have been told about the internal valuation when the negotiations were going ahead.
But in April, the 9th US Circuit Court of Appeals told the pair that their litigation had to "come to an end". Today, after rumours of an appeal, the twins confirmed they would not appeal to the Supreme Court.
Narendra had chosen not to take part in that failed bid to renegotiate the deal.
Had the twins taken $40m worth of shares at $9 each instead of $36, they would have taken four times as much of an ownership in the site.
Since the site now has an estimated total worth of $70bn, any extra stake the twins could have wrangled would have made them a fortune.
The twins continued with their own project in spite of Facebook's success; their site Harvard Connection later became ConnectU, which closed last year.
The pair also represented the US at rowing in the Beijing Olympics, and last year represented Oxford in the Boat Race against Cambridge.