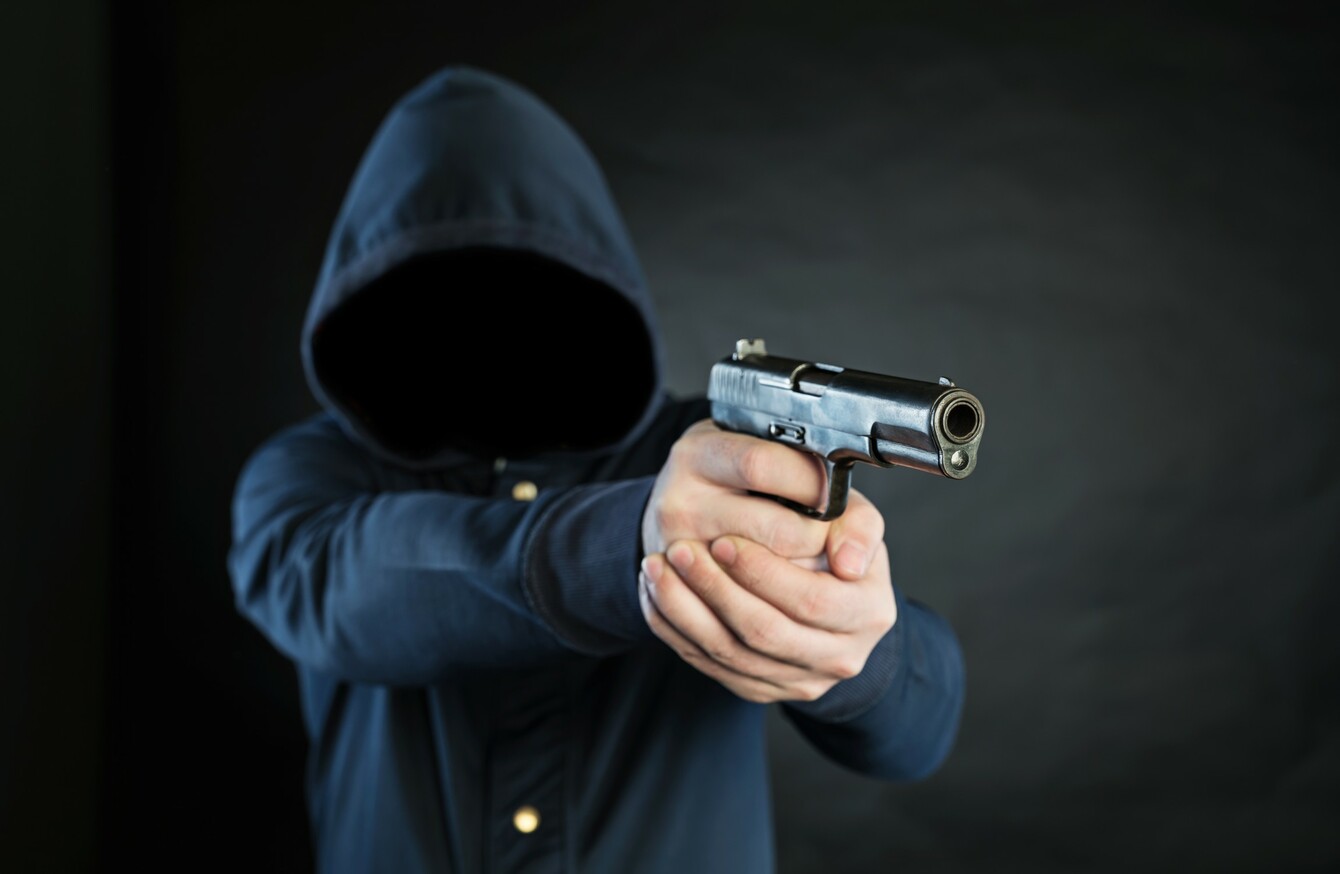 Image: Shutterstock/ImageFlow
Image: Shutterstock/ImageFlow
A WITNESS AT the Central Criminal Court today described how she grappled with a gunman and bundled him over a wall after he gunned her partner down and shot her in the leg.
Sharon Rattigan was speaking at the trial of 31-year-old Gary Flynn of Rossfield Drive in Tallaght. Flynn has pleaded not guilty to the murder of Seamus 'Shay' O'Byrne at Tymon Park North in Tallaght on March 13, 2009.
Speaking to prosecution counsel Alex Owens SC, Rattigan said she had been living with O'Byrne in Tymon Park for two years. On the day O'Byrne died, they had spent time at her mother's house, returned home, and were planning to head out again.
At about 8pm she was in their car waiting for O'Byrne when she saw a man in dark clothes and a hoodie walk towards her.
"His top was dark and he had a hood up but his face was not covered," she said.
"Shay fell to the ground"
She described the man as stocky and said she thought he was going to walk on by but then he turned to Shay and started shooting.
"Shay fell to the ground and I tried to run and stop him," she said. "He turned around and shot me."
Rattigan said she had been shot in the leg, just above the knee but she kept going and tried to take the gun from him. He hit her over the head and told her:
Let go of the gun you tramp.
She continued: "I got the gun out of his hand. I fell over the wall and he was trying to get the gun back off me. We were both on the ground."
After a short while the man jumped up and ran away, Rattigan kept the gun and put it into her car, which was parked in the driveway.
The jury was also shown CCTV footage of the incident. Garda John O'Connell of Tallaght Garda Station told Owens that he collected the CCTV evidence from a house in Tymon Park.
He agreed with Owens that the grainy images, taken on VHS camera, showed a car followed by a van entering the estate shortly after 8pm.
At about 8.14pm he said you can hear three shots in rapid succession and there is a pause before a fourth. A woman screams before another shot rings out and the screaming can be heard again. The time from the first shot to the last was 12 seconds. Garda O'Connell then pointed out that seconds later, a car is seen speeding out of the estate followed a short time later by a man running.
Witness Elizabeth Caffola, a neighbour of O'Byrne and Rattigan, agreed with Owens that she was parking her car when she heard Sharon Rattigan screaming. She got out of her car and saw Sharon, who told her that Seamus had been shot.
"Shay was lying with his head near the door," she said. "I couldn't believe she [Sharon] was walking around after being shot."
Soon afterwards the gardaí and an ambulance arrived. Rattigan said she gave samples from under her fingernails and her clothes to gardaí.
Another neighbour, Anthony Caffola, told Owens that he heard four or five loud bangs while he was sitting at home watching a Shamrock Rovers game on television. When he went outside he saw O'Byrne lying on the ground and Rattigan in distress.
The Court also heard from a number of gardaí who arrived on the scene. Garda Adrian King of Tallaght Garda Station said when he arrived he saw a can of Red Bull and a mobile phone lying on the ground near the wall of the house. He said he told other gardaí not to disturb the items and Garda Eddie Fallon said he placed a piece of plastic over them.
The jury has been sent home for two days for legal arguments in front of Justice Patrick McCarthy. The jury of nine men and three women will return on Friday.