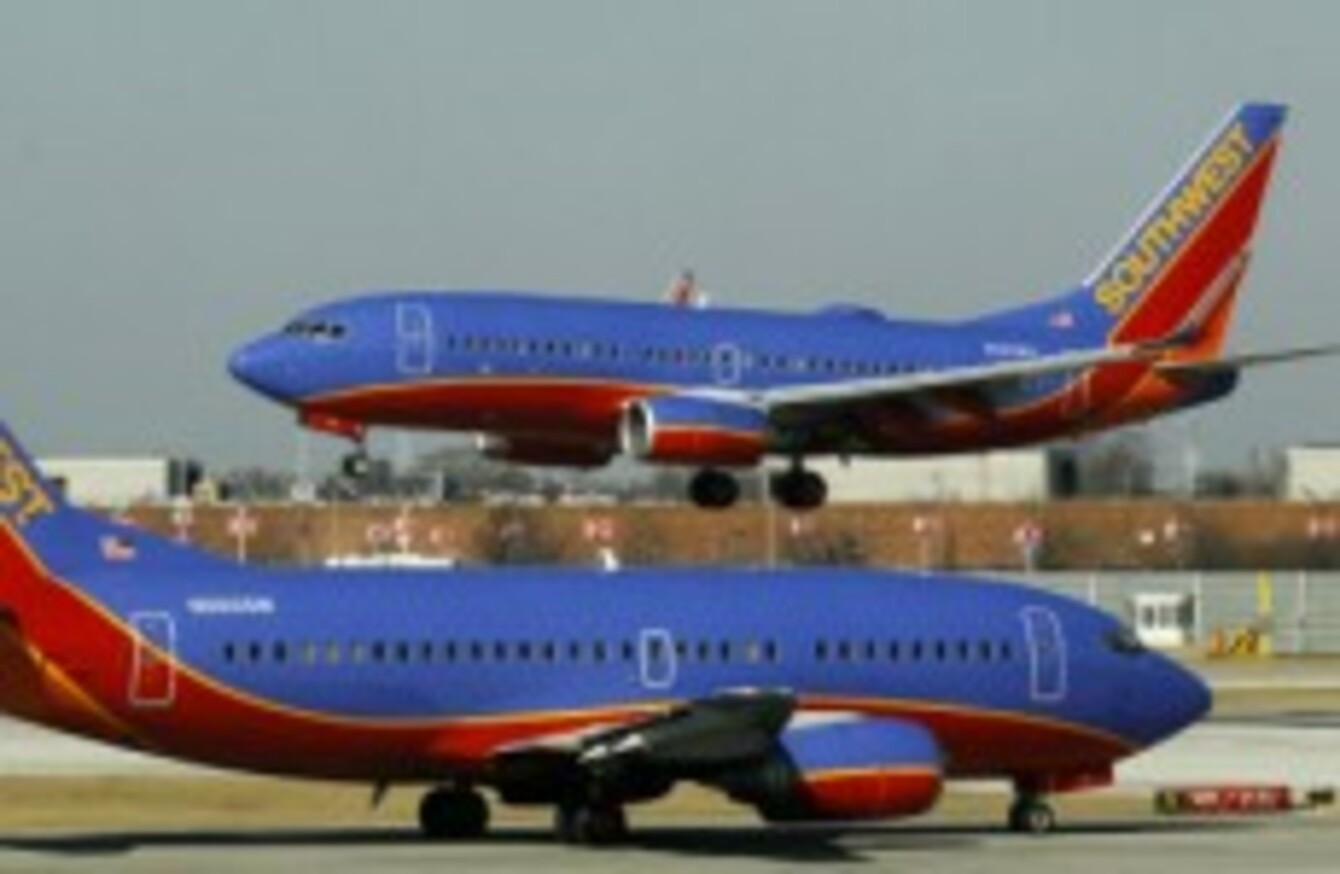 Image: AP Photo/Charles Rex Arbogast/PA
Image: AP Photo/Charles Rex Arbogast/PA
A WOMAN WHO says she was humiliated by being told by airline staff that she was 'too fat to fly' on their plane has filed legal action against the airline.
Kenlie Tiggeman writes in her weightloss blog that she filed a lawsuit against Southwest Airlines over their policy regarding extra seats for overweight passengers.
She says that the airline needs to give "overweight and obese Americans a clear definition of their rules at the point of purchase" instead of at the point of departure.
Tiggeman says she is not advocating obesity, but believes that obese people "deserve equal treatment and the opportunity to clearly understand the rules" and that airline staff have taken different approaches to the situation on different occasions:
The problem I have with Southwest is not that they may want me to purchase two seats. It's that sometimes they want that, and other times they don't.
The airline's 'Customer of Size' policy says that passengers who encroach on neighbouring seats should book the number of seats they require for their journey in advance:
Customers who encroach upon any part of the neighbouring seat(s) should proactively book the needed number of seats prior to travel. The armrest is considered to be the definitive boundary between seats and measures 17 inches in width. The purchase of additional seats serves as a notification to Southwest of a special seating need. Most importantly, it ensures that all Customers onboard have access to safe and comfortable seating.
Southwest Airlines told ABC News that if providing an extra seat doesn't deny another passenger a seat, they will refund the extra charge.