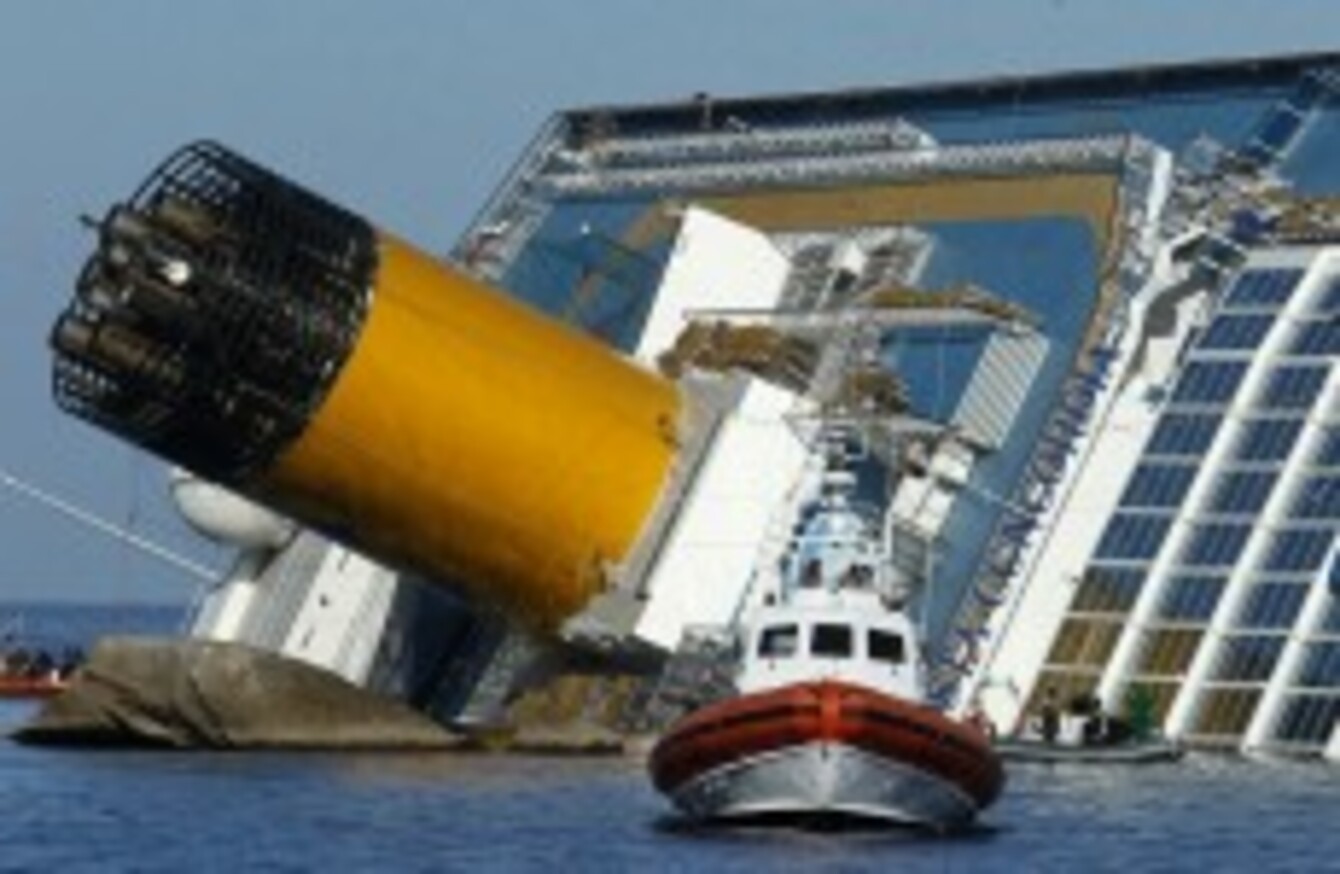 A rescue worker being lowered onto the ship from a helicopter today
Image: Pier Paolo Cito/AP/Press Association Images
A rescue worker being lowered onto the ship from a helicopter today
Image: Pier Paolo Cito/AP/Press Association Images
THE BODY OF a woman wearing a life vest has been recovered from a narrow underwater corridor of the capsized cruise ship Costa Concordia by Italian coast guard divers.
The find brings the death toll to 12 in the week-old accident that has sent some light fuel spilling into the Mediterranean off Tuscany.
Coast Guard Cmdr Cosimo Nicastro told The Associated Press that the victim was found during a particularly risky inspection of an evacuation staging point at the ship's rear.
"The corridor was very narrow, and the divers' lines risked snagging" on objects in the passageway, Nicastro said. To permit the coast guard divers to get into the area, Italian navy divers had preceded them, setting off charges to blast holes for easier entrance and exit, he said.
The woman's nationality and identity were not immediately known.
Before the corpse was found, 21 people were listed as missing. One of the women on the list is a Peruvian crew member, the others are passengers.
Three bodies were found in the waters near the ship in the first hours after the accident' since then the rest of the victims have all been found inside the Concordia, apparently unable to get off the ship during a chaotic evacuation via lifeboats and later by helicopters. Some survivors jumped off and swam to safety.