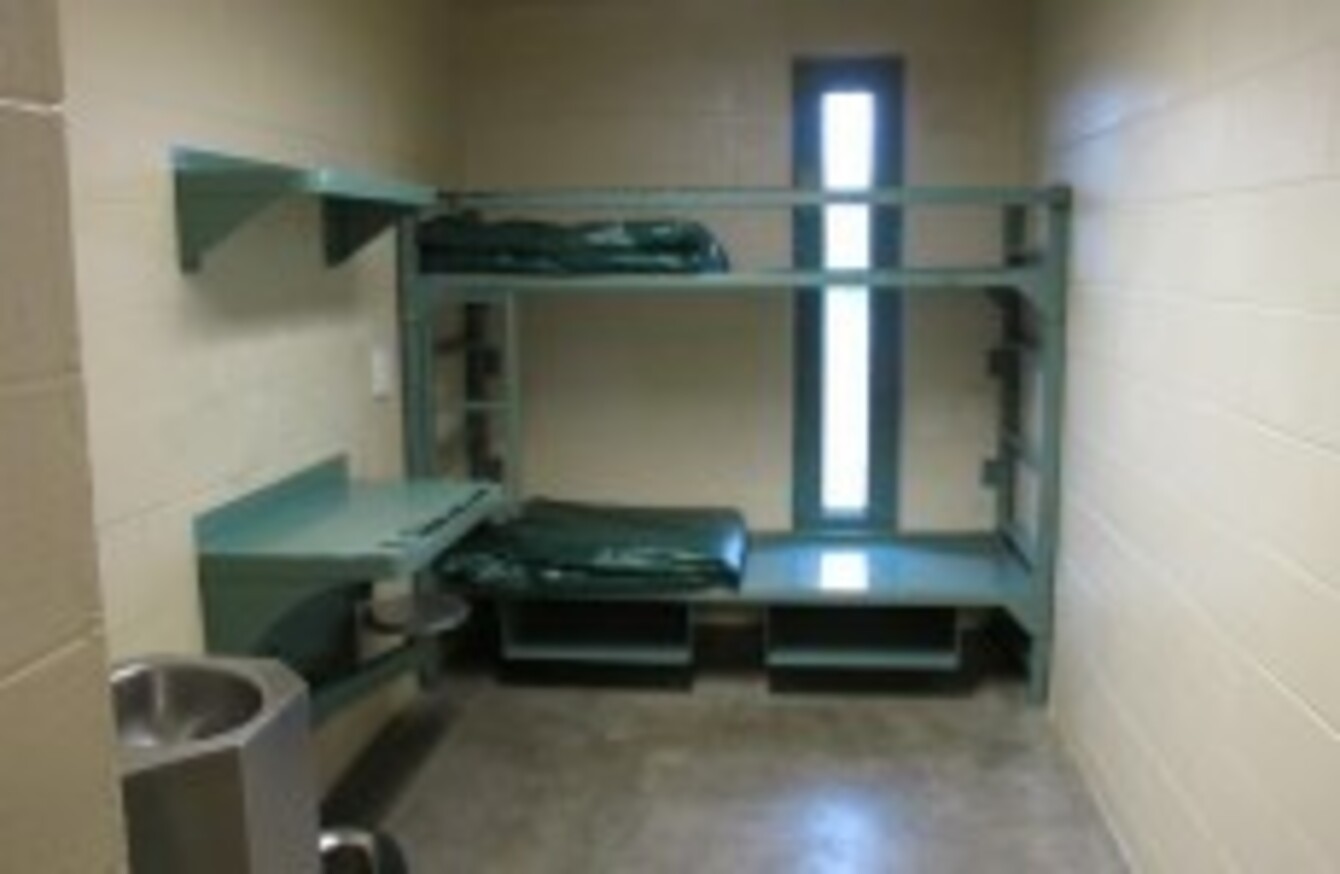 Image: John Hanna/AP/Press Association Images
Image: John Hanna/AP/Press Association Images
WOMEN IN JAIL are four times more likely to self-harm than male prisoners, a new study has revealed.
They cut, scratch, poison, overdose or swallow object not intended for ingestion. They may also self-strangulate.
The research, carried out in England and Wales and published by The Lancet today, found that one in four female inmates in the countries' prisons self-harm every year.
Between 2004 and 2009, professors from Oxford noted 139,195 incidents of self-harm involving 26,510 both male and female inmates in English and Welsh prisons.
Although suicide rates were down for the six-year period, the decline was not matched when self-harm incidents were looked at. Self-harm is proven to be a strong risk factor for suicide in prison.
Incidents of self-harm were 10 times higher in female than in male prisoners—with 20 to 24 per cent of female prisoners and five to six per cent of male inmates self-harming every year—and around 30 times that of the general population of the UK.
"While self-harm is a substantial problem across the board, it is a particularly serious issue for women in prison who make up only 5% of the prison population but account for half of all self-harm incidents," says Dr Fazel, a Wellcome Trust Senior Research Fellow.
"Moreover, now we know the extent to which the risk of subsequent suicide in prisoners who self-harm is greater than the general prison population, suicide prevention initiatives should be changed to include a focus on prisoners who are self-harming, especially repeatedly.
"Repetition rates were striking—if a female prisoner self-harmed, she would self-harm eight times per year, and there were 102 women (and two male) inmates who self-harmed more than 100 times per year."
The risk of self-harm was higher for young people, white men and women and for those who were unsentenced or had life sentences.
The authors of the study have called for more research to address the questions of 'why' and 'what works' to reduce the stagnating self-harm rates in prisons.