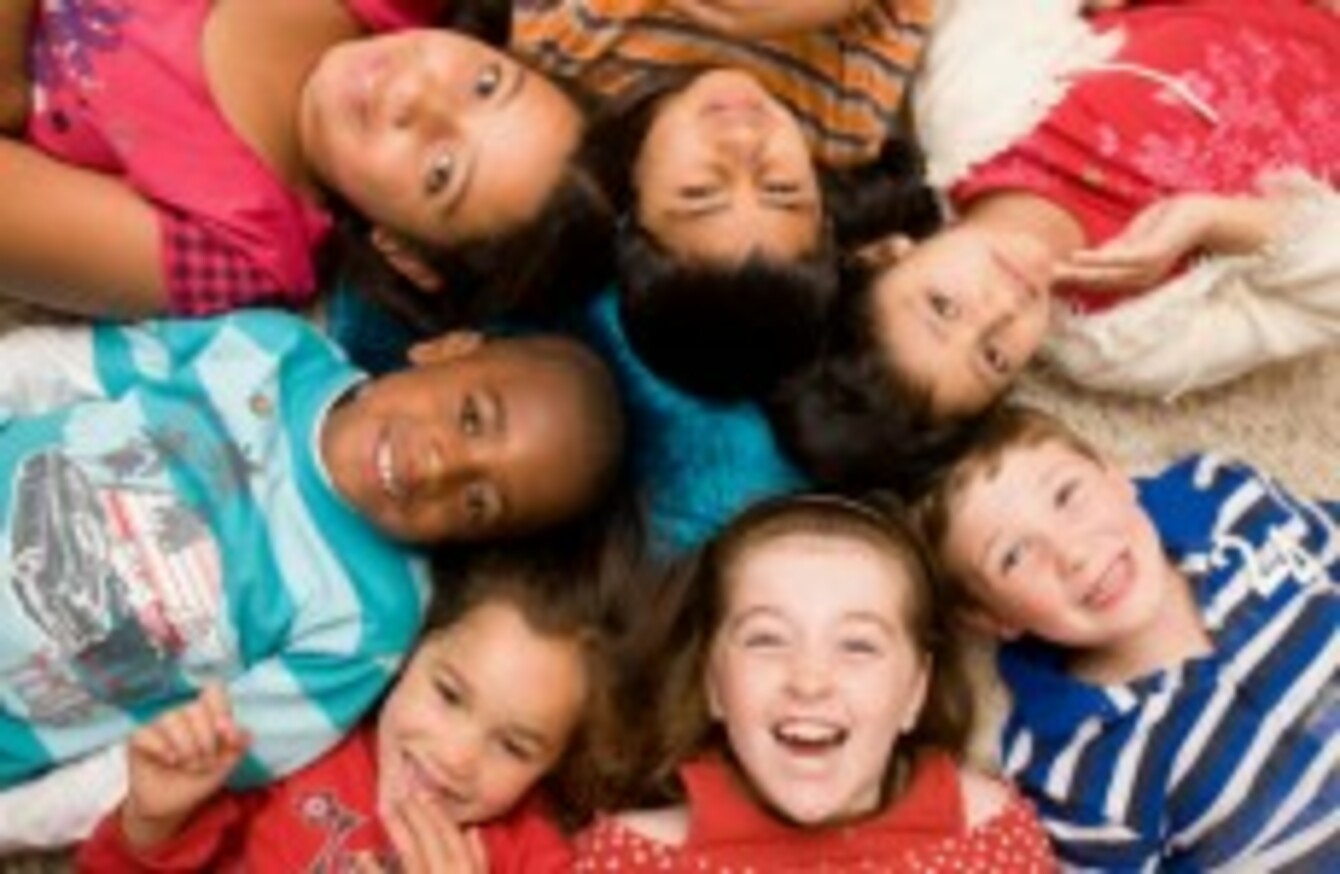 Image: John Birdsall/John Birdsall/Press Association Images
Image: John Birdsall/John Birdsall/Press Association Images
RELATIONSHIPS BETWEEN CHILDREN and their parents in Ireland are broadly positive – however children feel less close to parents who work long hours – according to the results of a new study.
The Growing Up in Ireland study, which monitored the attitudes of 120 nine-year-olds and their families, was launched by the Minister for Children Frances Fitzgerald yesterday.
The research showed that children generally felt closer to the parent that they spent the most time with, which was generally the mother. It showed that a parental separation had a considerable impact on children's routines and that it was challenging for them to sustain a relationship a non-residential parent – however, those relationships were still valued by children.
Children's relationships with other members of their family – including siblings, grandparents and even pets – were seen as a significant source of comfort and support, although relationships with siblings tended to oscillate between companionship and conflict.
Health and well-being
Children showed a clear understanding of foods that were "bad" and "good" for them and showed an interest in being healthy. However, that clashed with their eating habits, which frequently involved sugary foods that they themselves identified as unhealthy – such as sweets, crisps, biscuits, chocolate and fizzy drinks.
Cigarettes and alcohol were seen as "bad for you" in a number of ways; children spoke of the negative personal, social and environmental consequences of using the drugs. None of them said they planned on smoking in the future, however most said they believed they would drink in moderation.
The study noted that 26 per cent of children in Ireland were either overweight or obese. Girls were more likely to be overweight than boys (22 per cent compared to 16 per cent) and more likely to be obese (8 per cent compared to 6 per cent).
Researchers pointed out that middle childhood was a time when children refined their body image. Children taking part in the study recognised that extremes of weight were unhealthy, and the issue of being "too thin" was prominent; many of the nine-year-olds surveyed had a detailed knowledge of anorexia.
The study found that most nine-year-olds were active and engaged in sports, but that boys (75 per cent) were more likely than girls (67 per cent) to be involved in sports.
Bullying was revealed to be prevalent among nine-year-olds and individual differences, such as weight issues, were identified as being potential reasons for being targeted.
The future
Nine-year-olds looked on the move to secondary school with a mixture of excitement and anxiety, with most expecting to experience a lot of change during the transition.
The children expected that they would lose old friends and gains new ones, and looked forward to their new-found independence. They spoke of doing things with friends, like going to the cinema, going "into town", going to parties and having a girlfriend or boyfriend.
They also expected to take on greater responsibilities in the home or on family farms.
The majority of boys wanted to become professional sports players, while most girls wanted to have a career on the stage  - though singing, acting or dancing.
Both boys and girls also expressed desires to be lawyers, doctor and gardaí, however only girls wanted to be hairdressers and nurses and only boys wanted to be farmers or chefs.