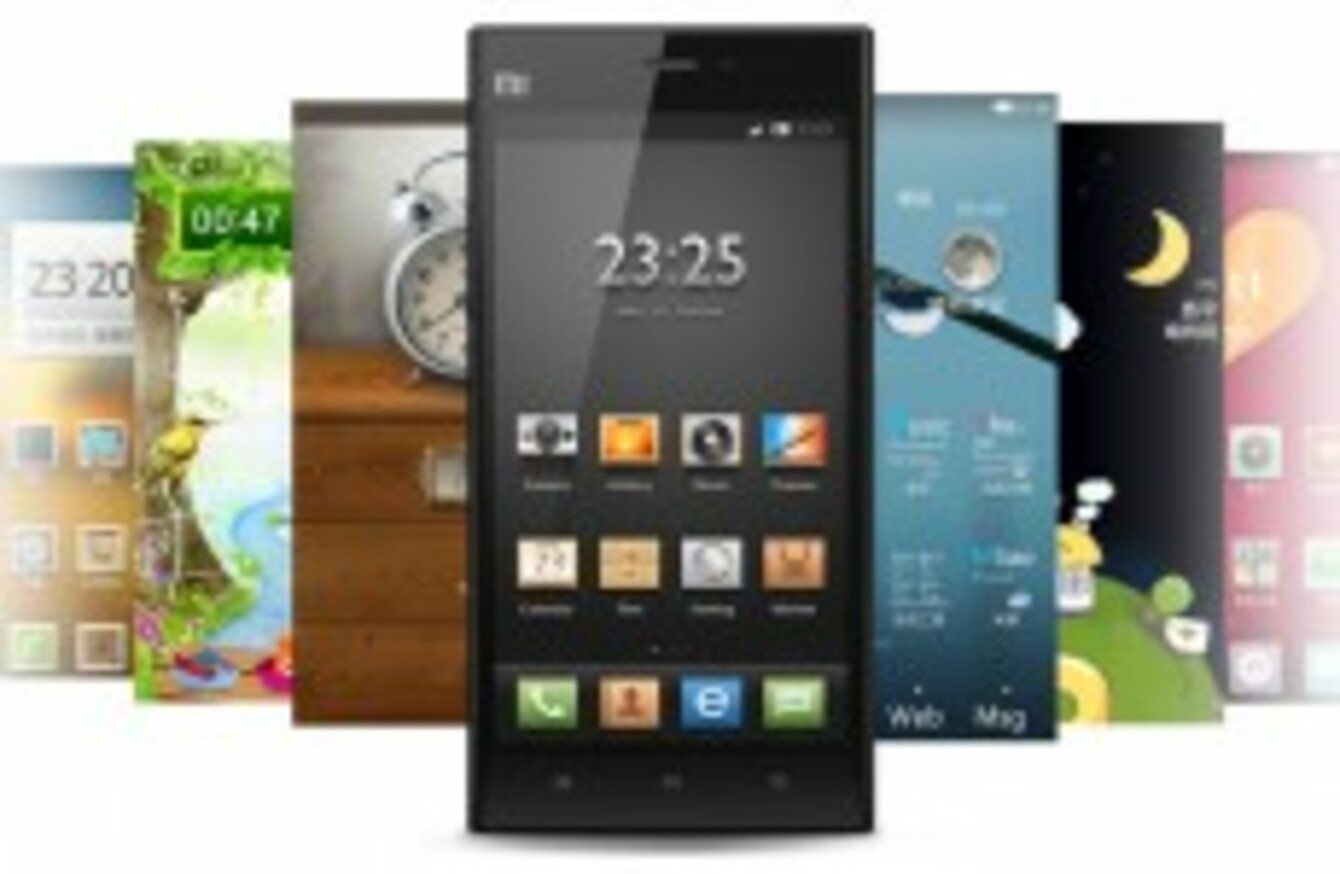 Image: Xiaomi
Image: Xiaomi
THE CHAIRMAN OF Chinese smartphone brand Xiaomi, a rising star of the consumer technology industry, says sales more than doubled last year to €10.1 billion and the company plans to expand further into global markets.
The 5-year-old company sold 61.1 million handsets, a 227% increase over 2013. Revenue rose 135% to 74.3 billion yuan (€10.1 billion), Jun Lei said on his company blog.
Xiaomi overtook South Korean tech giant Samsung in the second quarter of last year to become China's biggest selling smartphone brand by number of handsets sold.
The privately held company, based in Beijing, recently completed a round of fundraising from investors that Lei said valued Xiaomi at €37 billion, making it one of the world's most valuable technology brands.
Xiaomi plans to expand further abroad after selling one million handsets last year in India, its biggest foreign market, Lei said, though he gave no indication which markets it might target.
Xiaomi ran into legal trouble in India in December after a court blocked sales of some handsets while it hears a complaint by Sweden's LM Ericcson that the Chinese company violated its patents.
Lei called the case a "rite of passage" for a young company.
It has also been accused of copying Apple in its design of smartphones, tablets and media streaming devices.
In an interview with Vanity Fair back in October, Apple's chief designer Jony Ive called the similarities "theft" and "lazy".
"When you're doing something for the first time, you don't know it's going to work. You spend seven or eight years working on something, and then it's copied. I have to be honest, the first thing I can think, all those weekends that I could have at home with my family but didn't. I think it's theft, and it's lazy," said Ive.
The company is expected to launch its latest flagship Mi phone at a press event in Beijing on 15 January.
(Additional reporting from Quinton O'Reilly)