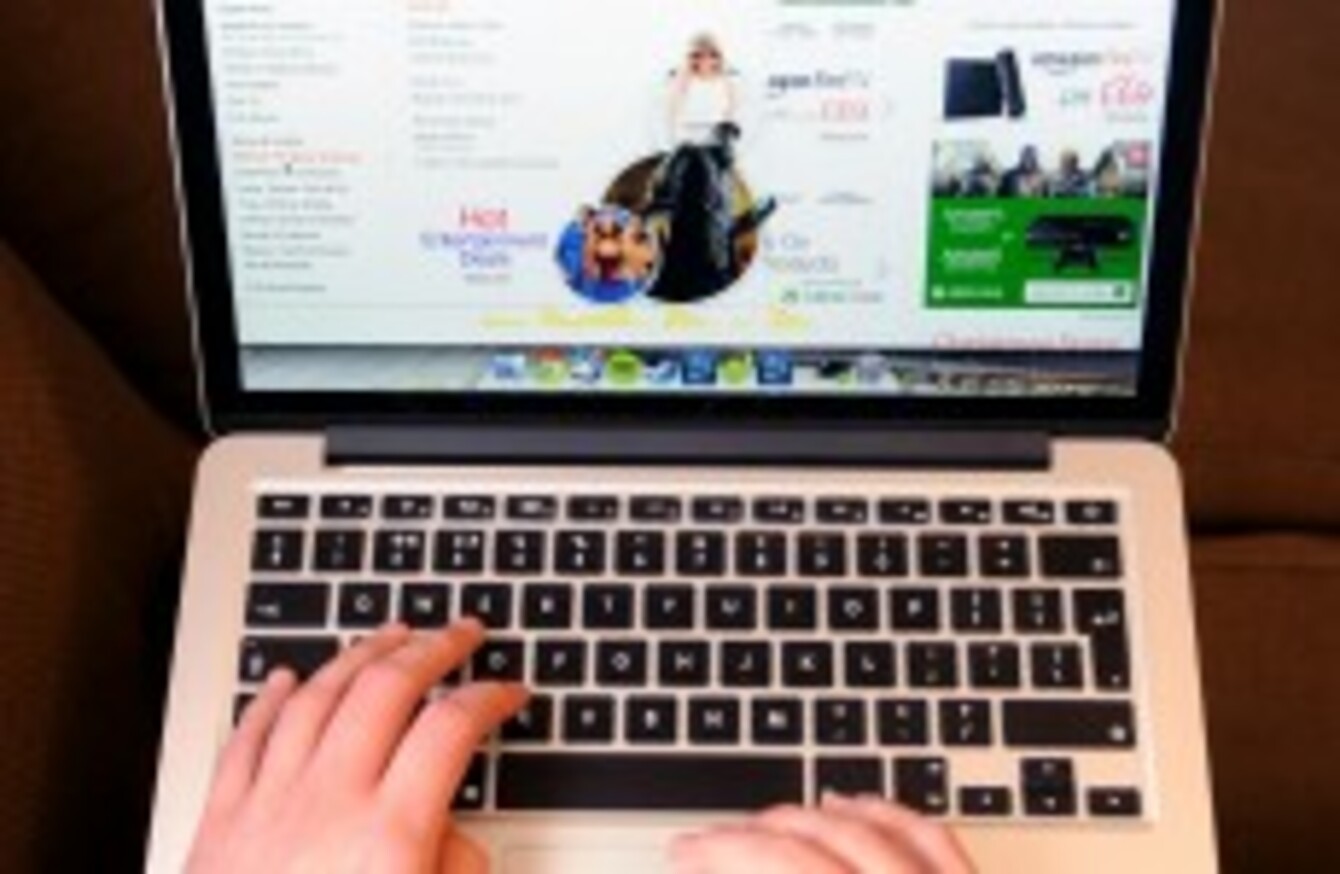 Image: Tim Goode/Press Association Images
Image: Tim Goode/Press Association Images
TABLETS AND SMARTPHONES may take up the most attention, but laptops are still the bread and butter of productivity.  The range of functionality and features that are now on your computer is still as vast as ever, and it can complete many tasks that aren't suited for smaller screens or touch controls.
Much like smartphones, there are numerous brands and manufacturers out there which offer their own laptops, so what should you look out for?
Note: A version of this article was published on 31 May 2015. It has been updated to include new additions like Windows 10 and additions to specs.
What do you need one for?
The obvious question to ask. The type of laptop you get is really dependent on your needs and preferences. So ask yourself questions like:
- Will you use it for gaming, work or general browsing?
- How intensive are the tasks you'll be using it for? Will you be playing demanding games, casual games, editing videos and images, or just need a quick way to write up documents?
- What's your budget like?
- How often would you travel with it?
- What type of software are you most comfortable using? Do you mind switching to another platform?
Screen size is important since the bigger it is, the harder it will be to carry around, especially if you have a larger one that's designed for gaming.
Size and price
If you're looking for portability above everything else, 10- to 12-inches is a good bet. If you want higher quality specs for tasks like gaming, then a bigger size (15+ inches) would suit you better.
Those looking for a middle ground between the two would be better off getting a 13- to 14-inch laptop instead.
The cost of a laptop will depend on the hardware running, its size and the software running. For example, a HP Chromebook will be cheaper than an Alienware laptop that is designed for gaming.
As for the cost, that depends on what exactly you're looking for. The cheapest ones can go down as far as €150 but if you want one that can handle serious workloads, you will need to go higher. Generally the €600 – €800 range is usually the price range for good mid-range laptops, although that's not a hard and fast rule.
At the top end of the spectrum, high-end gaming laptops and MacBook Pros are the most expensive, costing as high as €2,800.
Software choice
Much like the laptop you choose, the software you run on it can be just as important. When you're buying one, there are three main platforms to choose from.
Windows 10
The most popular OS out there thanks to the wide price range it covers, Windows 10 has been arriving on more devices now, covering tablets, laptops and hybrid devices. Thankfully Windows 10 is a return to form for Microsoft and fixes many of the problems that Windows 8 and 8.1 users experienced.
Once you take away the general start button, it's probably one of the less intuitive versions of Windows but it's one that you will get to grips with quickly.
Pros
- Wide price point between cheapest and most expensive.
- Has the widest collection of games.
- Offers more choices like virtual desktops and customisation feature. Easier to use than Windows 8.1 and auto updates ensures security is up to date.
Cons
- Not as easy to use compared to Windows 7.
- Updates are mandatory, meaning the potential of getting flawed updates is higher.
- Most susceptible to viruses and malware; certain bugs haven't been quite ironed out yet.
Chrome OS
Found on all Chromebooks, Google's operating system is based entirely around Chrome and its ecosystem of apps.  The quality of Chromebooks has risen in recent times, and while they don't match the functionality of regular laptops, their focus on web-only tasks means they are still very useful.
Pros
- Perfect for browsing and for those who practically live on the web.
- Relatively inexpensive compared to other laptops.
- Battery life can be pretty good since they're low-powered.
Cons
- Entirely based on Google/Chrome software. No scope for installing programmes/apps outside of Chrome.
- Specs are pretty minimal, and inconsistent across devices.
- Limited use when offline.
Mac OS X
Only available on Apple devices, Mac OS X has a number of useful features and is a relatively straightforward experience once you get used to the differences between it and Windows.
Many swear by it for design and video work, but overall they are great devices if you want flexibility in the type of work you can do.
Pros
- MacBooks have great design and build.
- Better trackpad gesture controls and shortcuts (Force Touch on the new Macbook).
- Can sync with your iPhone.
Cons
- Expensive entry point. The cheapest Macbook Air costs €1,029.
- Limited selection of games/services from App Store and Steam.
- Takes a bit of time to learn.
What hardware are you looking for?
For most people, looking at specs can be a confusing and unnecessary process, but there is much worth in knowing what you're looking for.
CPU - this one can be the most confusing as you'll only get the name of a CPU and not the specs themselves.
If performance matters, then look for an Intel Core i5 which is found in the majority of mid-range devices. If you want a high-end laptop then an Intel Core i7 would better suit your needs.
Also, keep an eye on the model number being used (eg Core i5 5300). A higher number means a more recent edition and better performance.
RAM - The more RAM you have, the more tasks your laptop will be able to handle. 4GB should be the bare minimum as it will cover you for most tasks, but if you can get more (8GB), even better. High-end gaming would require more than 12-16GB.
Hard Drive - Similar to RAM, the more space you have the better, and it will fill up very quickly. 256GB is a good amount to have while 500GB will cover you substantially. Also worth factoring in is speed – revolutions per minute or rpm – where a higher version provides faster speeds.
The other factor to consider is what type of hard drive it is. The traditional hard drive format (HDD) uses mechanical parts to read and save information. Solid-state drive (SSD) is similar to a USB memory stick, with no moving parts and is generally faster than HDD.
The difference is HDD is much cheaper than SSD and usually you can get more storage space easily. SSD is faster but has more limited storage space in comparison to HDD.
Display - With most laptops boasting HD display, this isn't as important as it once was, but the more you want to fit on-screen, the more pixels you will need. The same applies to gaming which benefits from high-resolution screens.
Graphics Chip – If you're into gaming or video editing, then a high-end graphics chip is a must. For most tasks like surfing the web and watching videos, a basic graphics card is more than enough. Like CPU, the higher number a chip has, the better it is.
USB – Most support Type B USB (the current standard) but more laptops now have Type C USB ports so it's worth checking if they're included or not.