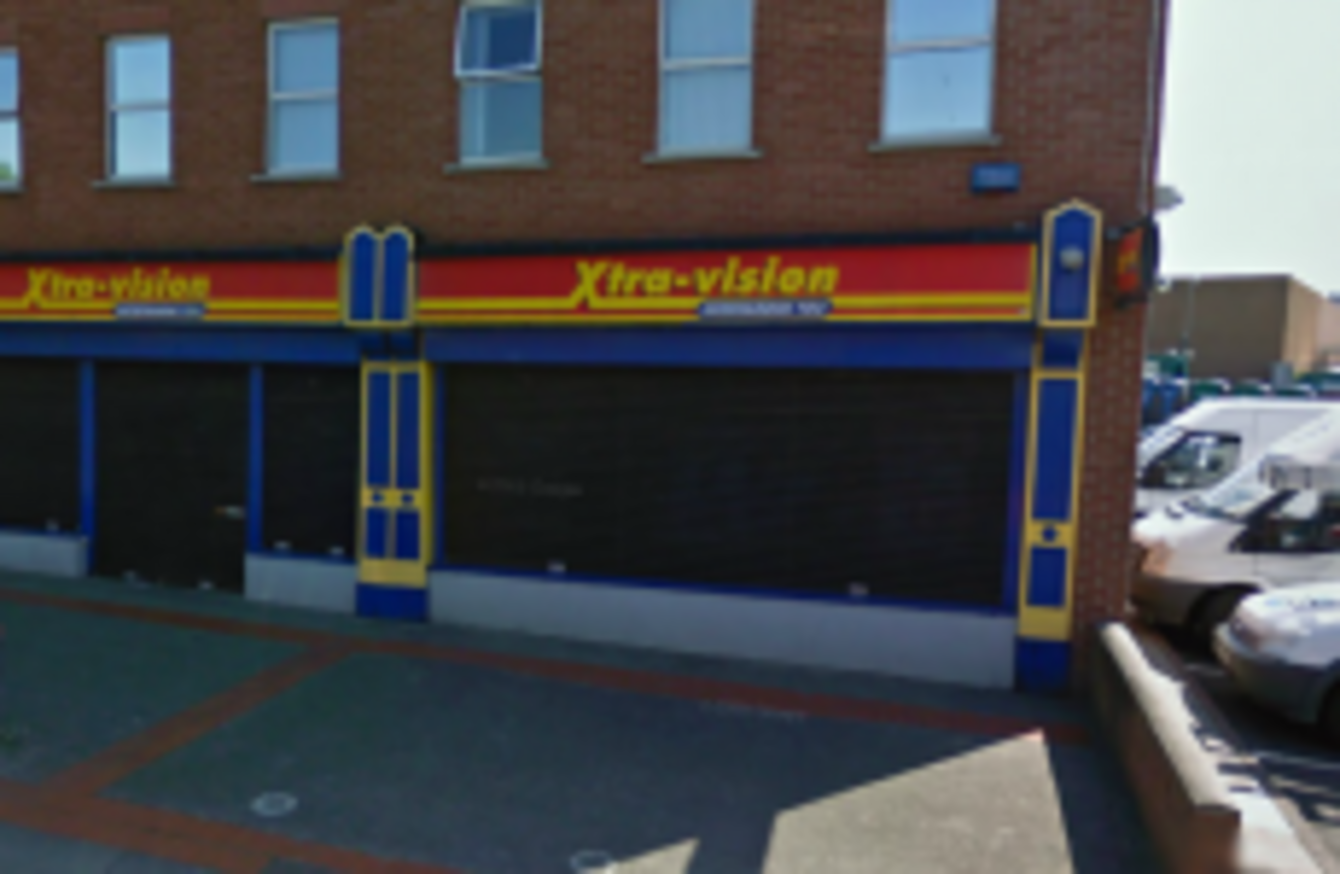 An Xtra-vision shop in Dublin
Image: Google Street View
An Xtra-vision shop in Dublin
Image: Google Street View
DVD AND GAME rental and retail firm Xtra-vision is expected to go into receivership later today, putting over 1,000 jobs at the company at risk.
Shops are to remain open in the interim as the receivers – expected to be appointed later today – seeks a buyer for the firm which went into examinership almost two years to the day, a process which saw the closure of some 20 stores.
Xtra-vision has over 1,000 employees in 160 stores across the 32 counties of Ireland.
The business is split into rental and retail, the latter of which has been badly damaged in recent years by the emergence of online rental stores such as iTunes and subscription services such as Netflix.
The company's directors specifically blamed illegal downloading of movies, so-called digital piracy, saying that its rental business had declined more rapidly than anticipated, most notably in areas with high speed broadband.
A spokesperson for Xtra-vision said that all stores will remain open for the time being and said it would be a matter for the receivers, Luke Charleton and Colin Farquharson of Ernst and Young, to find a buyer.
Receivership is a process which is in most cases instigated by a creditor in order to enforce a loan agreement and is generally seen as an option of last resort.
In a statement the directors of Xtravision said that the firm has been "unable to meets its debts as they fall due as a results of the withdrawal of credit insurance upon which they normally rely".
Asked if job losses were anticipated as a result of the receivership and a possible restructuring, the spokesperson said that this was a matter for the receivers.
The company said that all gift cards and customer credit balances remain unaffected and are fully redeemable.
Responding to the news today, the retail industry trade body, Retail Excellence Ireland said the receivership comes "a result of a lack of focus on the part of Government on the needs of the domestic economy".
"While we welcome the work of Government to promote Foreign Direct Investment (FDI), we believe a similar level of intensity and ingenuity must now be applied by Government to the needs of our domestic economy," REI chief executive David Fitzsimons said.