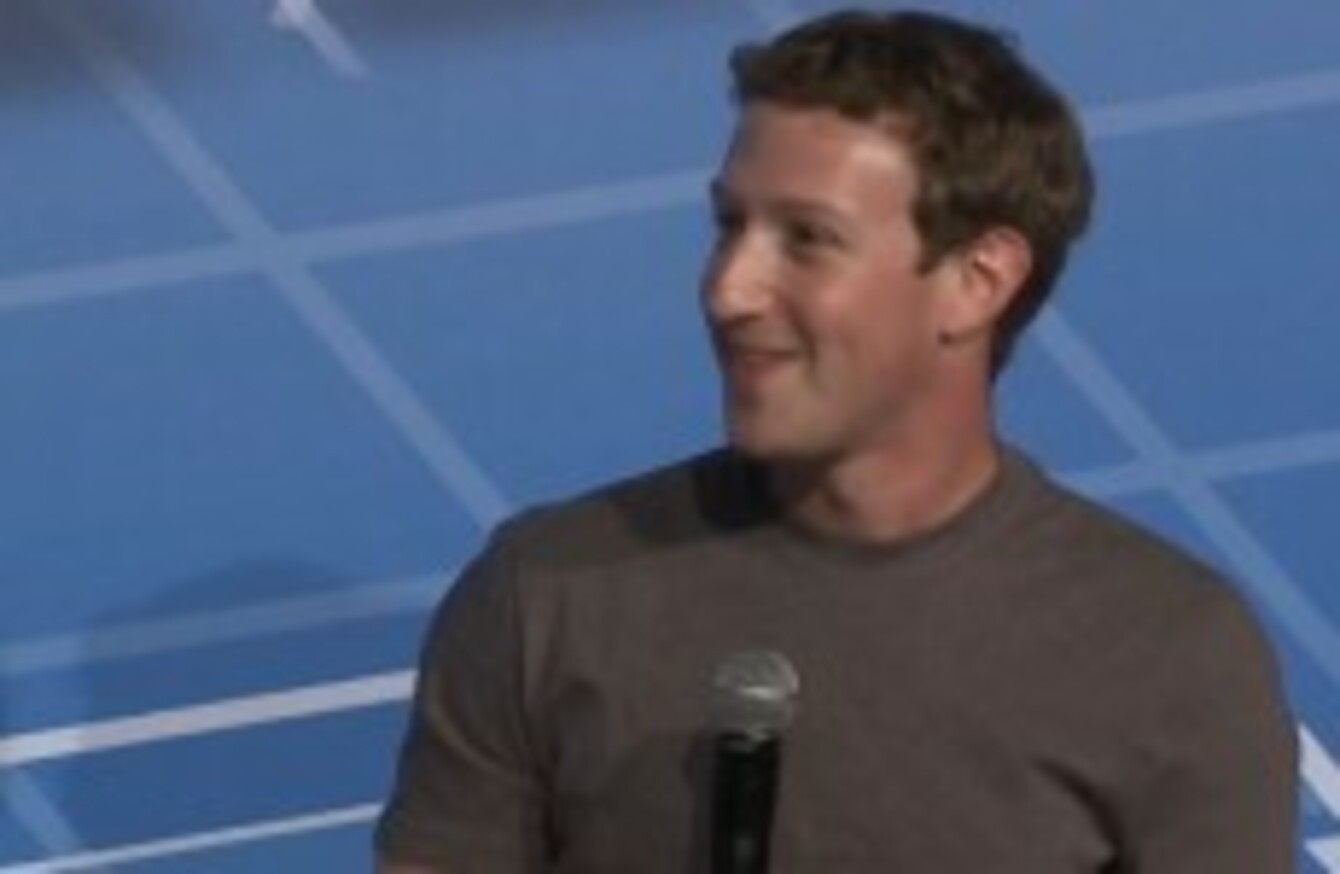 Mark Zuckerberg speaking at Mobile World Congress in Barcelona.
Image: Mobile World Congress
Mark Zuckerberg speaking at Mobile World Congress in Barcelona.
Image: Mobile World Congress
WHEN MARK ZUCKERBERG gave his keynote talk at the Mobile World Congress, the focus was going to be on his pet project Internet.org, the purchase of WhatsApp, and how Facebook grows its 1.2 billion users.
While there were no major revelations in the talk, it did touch upon a number of points regarding the future of Facebook and WhatsApp. Here are some of the more interesting points he touched upon.
Facebook doesn't expect WhatsApp to make money for a long while.
Part of Zuckerberg's talk naturally touched upon WhatsApp, considering the size of the offer, it was difficult not to focus on it. While $19 billion is a significant fund, Zuckerberg believes it's worth more than that for its potential to connect to billions of people.
"By being a part of Facebook, it makes its focus purely on connecting a billion people," said Zuckerberg. This takes the pressure off it on creating revenue models and allows it to improve the app itself.
I think by itself, WhatsApp is worth more than $19 billion. It's hard to make that case today because they have so little revenue, but look at the messaging apps already out there [making money].
The apps in question are ones like Line and WeChat which already have a business model behind it in the form of eCommerce, apps and stickers.
WhatsApp doesn't really have a proper revenue model apart from subscription fees so for the next four or five years, this will stay the same as it focuses more on growth and reaching new markets. Investors mightn't be pleased to hear this, but for now, keeping it the way it is will be important as it grows its userbase.
Facebook's biggest challenge isn't connecting people, but convincing people it's useful.
While the purpose of Internet.org is to connect up people from third-world countries, Zuckerberg threw up an interesting stat: More than 80 per cent of people in the world live in an area where there's 2G or 3G reception. However, most of them don't have access to it and the problem, in Zuckerberg's view, isn't giving them a smartphone, but giving them reasons to have one in the first place.
If they haven't grown up with the internet, then there's no context and they don't see the value in using smartphones in the first place. Facebook would use its own site as a starting point for this, something that David Kirkpatrick, the person who was interviewing Zuckerberg, likened to a "gateway drug" for convincing people to use the internet, which is mostly the point.
To his credit, Zuckerberg did mention that there would be opportunities for it and partner businesses for connecting people in developing countries, but monetising won't happen until people are using the internet regularly, which may take a while to happen.

(Video: Internet.org/YouTube)
Data compression will also play a major role.
The other problem is that even if you get mobile devices into people's hands, the amount of data available will prevent them from using it often. The solution to this isn't to increase data packages, but instead compress data so that pages and apps use the minimum amount required.
This time last year, the average Facebook user used 14MB a day according to Zuckerberg so part of the solution is coming up with ways to compress data like photos and videos so that data is used more efficiently. If this is done with basic apps, it means those in developing countries can spend more time using the internet without having to worry about going over the limit.
Granted, a large number of low and mid-range smartphones have data limit settings so this doesn't happen, but any changes that lower the need for large data plans will be welcomed.
WhatsApp doesn't save users' data, meaning Facebook must be careful.
Although there will be many people who will question the validity of this statement, Zuckerberg said that owning WhatsApp attitude towards data is "absolutely not going to change." Currently, the app doesn't save data from users, any texts or photos sent through the app is gone later.
Considering the number of times apps have been found to save or take data without notifying the user, such a statement could come back to haunt Facebook if it ever decides to change the policy, or it's revealed that this wasn't the case all along.
Facebook isn't interested in buying Snapchat.
In case there was any doubt, one member of the audience decided to put the question to Zuckerberg, who gave a somewhat bewildered look. His response: "After buying a company for $16 billion, you're probably done for a while."
So that's a no then.