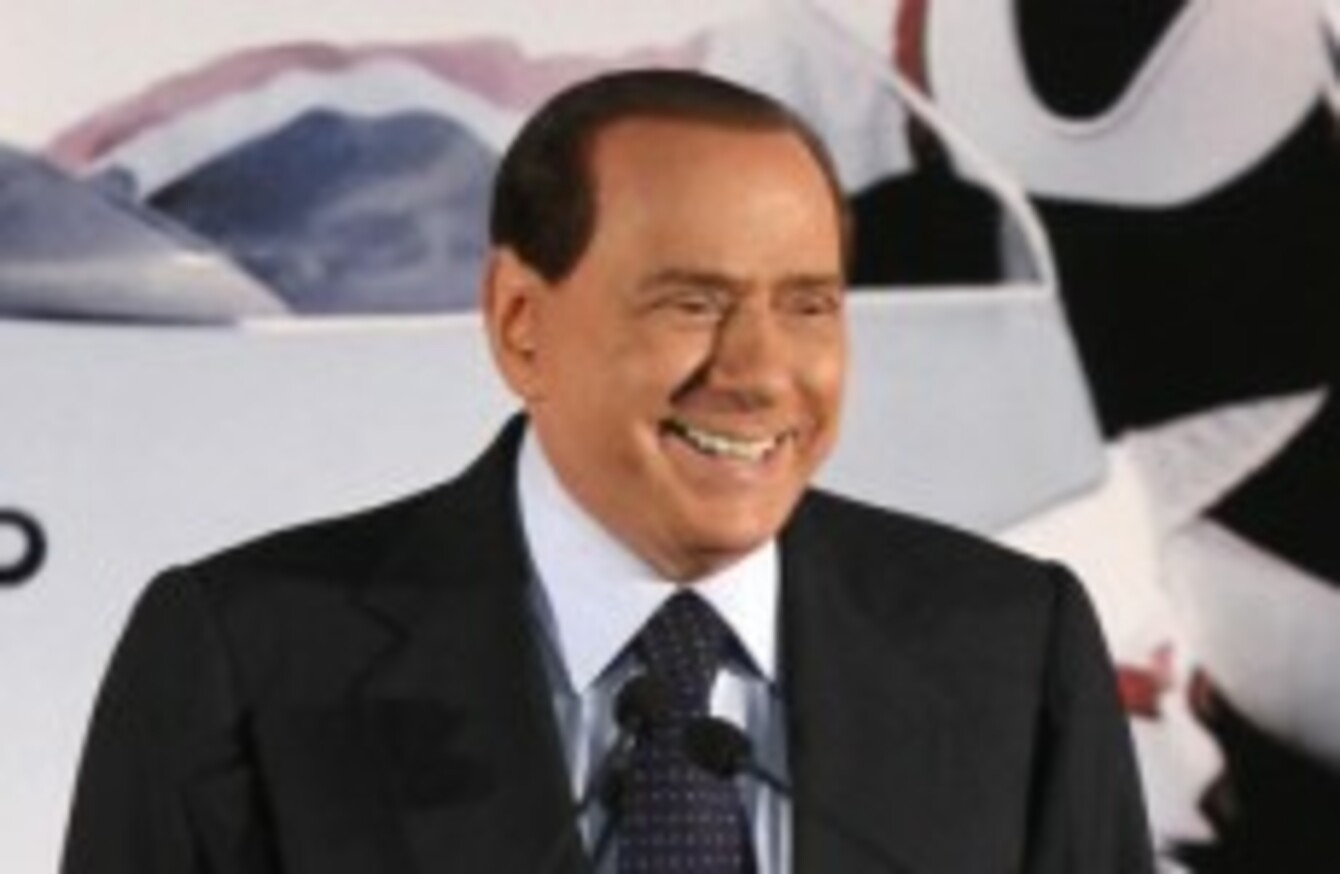 Image: Antonio Calanni/AP/Press Association Images
Image: Antonio Calanni/AP/Press Association Images
AN ITALIAN MINISTER HAS CONFIRMED that Italian prime minister Silvio Berlusconi personally enquired about the detention of a 17-year-old dancer, according to Bloomberg.
Minister Roberto Morani told parliament yesterday that Berlusconi asked police for information about the teenage girl, saying he understood she was a relative of the Egyptian president, Hosni Mubarak.
The Financial Times reports that Morani said police had detained the teenager for suspected theft and later released her into the care of Nicole Minetti.
Minetti is a former TV showgirl who is Berlusconi's former dental hygienist and currently serves as a regional parliamentarian.
He said police had followed correct procedures in the case, but did not explain why Berlusconi mistakenly thought the teenager was related to Mubarak.
Berlusconi has admitted helping the girl, who calls herself Ruby Heart Stealer, and said he was helping a young girl in a tragic situation. He denied putting pressure on police to release her.
'Ruby' had said in an interview earlier this month that she was given cash and gifts by Berlusconi after spending a Valentine's Day evening at his mansion in Milan. She said she had told Berlsuconi she was 24.
More recently, an Italian call girl alleged Berlusconi had used his private jet to bring marijuana to 'sex parties' at his private villa in Sardinia.
Scandal-ridden Berlusconi is coming under increasing political pressure within Italy. His government suffered three defeats in parliament on amendments to a controversial treaty between Italy and Libya, the Telegraph reports.
Protests were held during Berlusconi's visit to Padua today by people who said they no longer had faith in the government after their region was badly affected by floods.