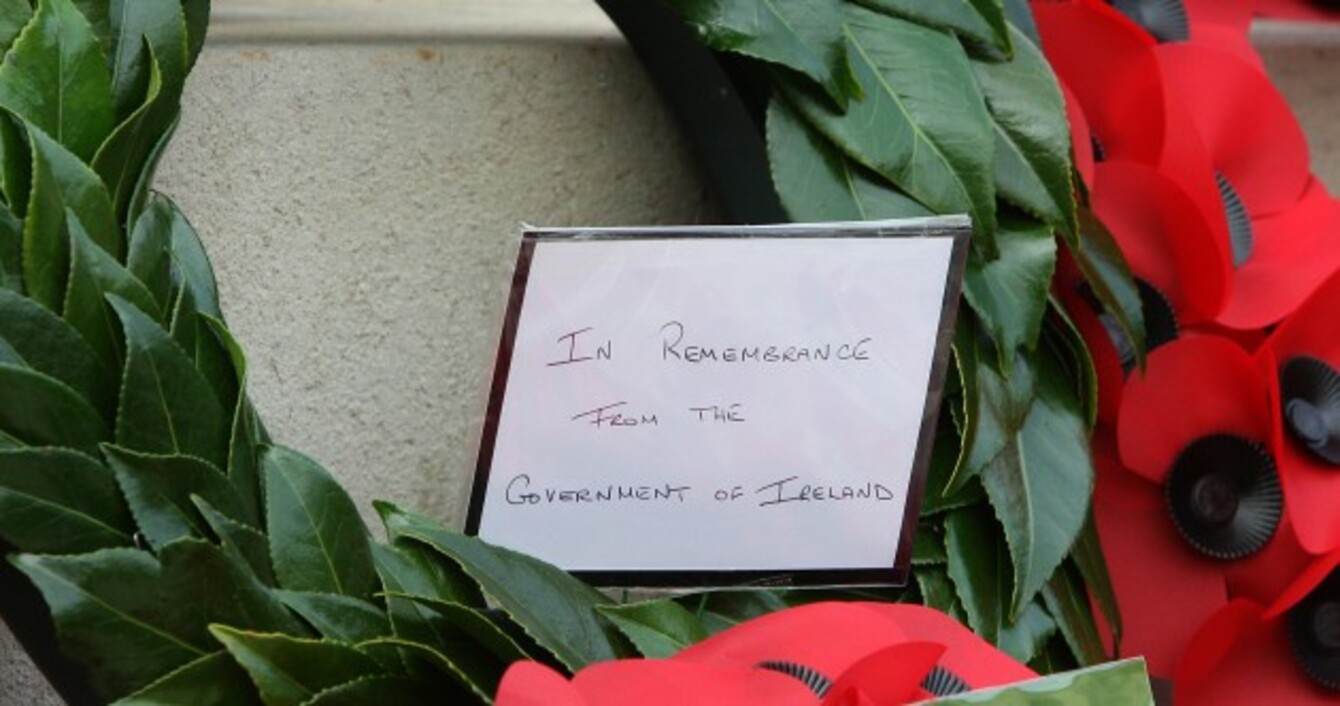 Image: Paul Faith/PA Wire
Image: Paul Faith/PA Wire
IN A HISTORIC first, both the Taoiseach and Tánaiste took part in Remembrance Day services in Northern Ireland today.
While Eamon Gilmore travelled to Belfast, Enda Kenny laid a wreath of green laurels in Enniskillen. It was accompanied by a card signed by 'the Government of Ireland'.
Hundreds of people gathered at the town's war memorial to remember the 11 people killed in an IRA bomb 25 years ago.
Before laying the wreath, Kenny – who did not wear a poppy – bowed his head for a poignant two minutes' silence.
BBC reports that the Taoiseach then met with victims' families and survivors of the 'Poppy Day bombing'.
Remembrance Day is celebrated across Commonwealth countries to honour their service men and women who have died in 20th- and 21st-century conflicts. It marks the anniversary of the end of hostilities of World War I. About 35,000 Irish men were killed during the Great War.