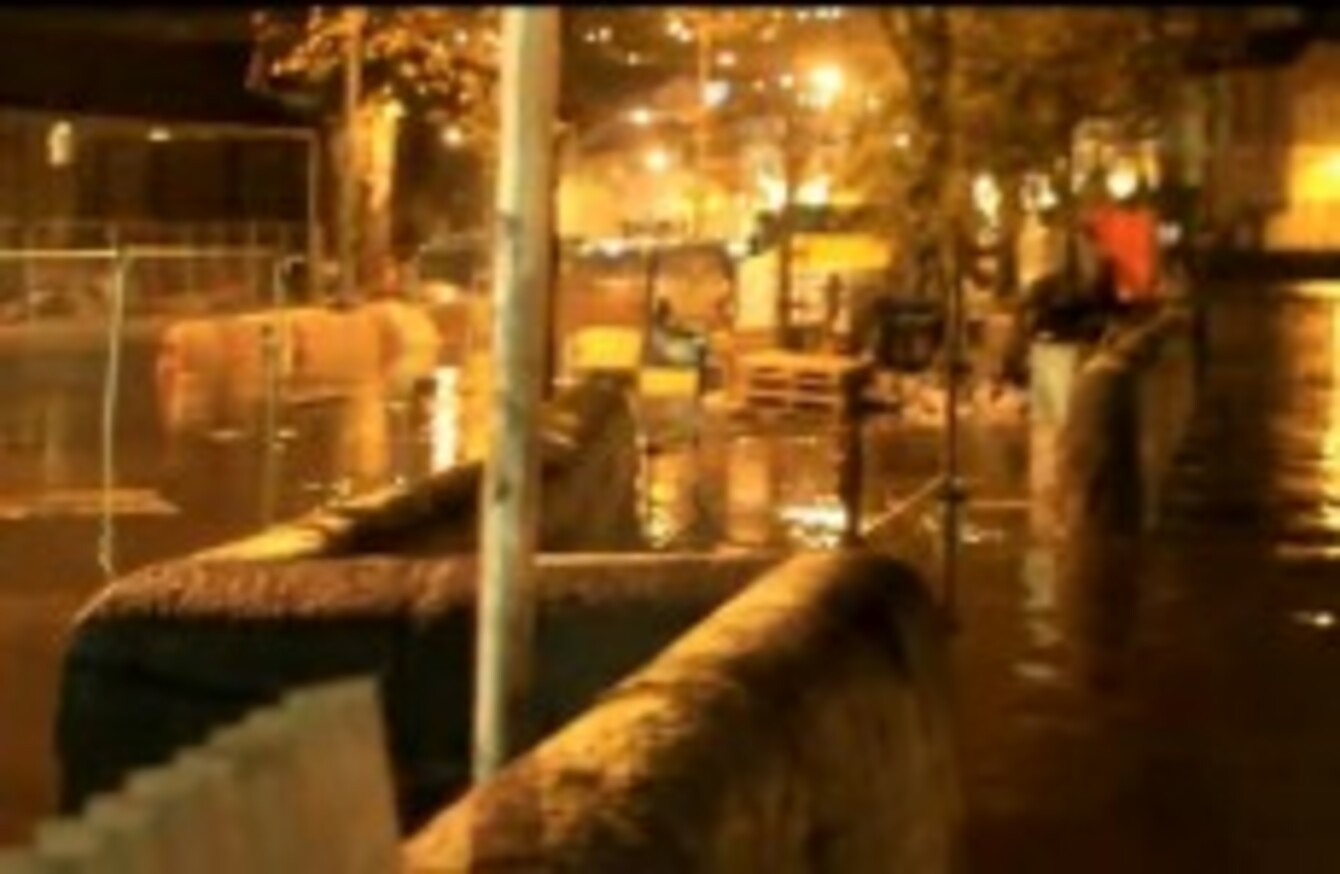 Flooding at the Coal Quay in Cork city
Flooding at the Coal Quay in Cork city
THE WEATHER IS set to ease off today following yesterday's downpours – but the flooding and surface water isn't completely gone yet.
Yesterday, parts of the south and east were badly affected after heavy downpours, particularly Cork city centre and parts of Waterford. A flooded train station in Waterford was indicative of how the weather affected commuters, with many trains and DARTs being delayed.
This morning, AA Ireland says that gardaí are reporting excess surface water in Wexford and Wicklow Towns and in Carrick-On-Shannon in Co Leitrim. In Wexford, the O'Hanrahan Bridge in New Ross has reopened, while in Wicklow flooding has receded at the Kilcroney roundabout in Bray.
Cork
The duty officer from Cork's fire brigade service told TheJournal.ie that overnight things were fine, and that last night at high tide at 7.3opm the service had quite an amount of flooding calls. "There was nothing life-threatening or anything like that," he said.
The city council had put diversions in place for traffic.
This morning, he said that water is slowly rising in the city as high tide will be at 7.58am. "There will be a little less than last night," he said of the expected water. "It is rising right now and will continue to rise until the theoretical high tide. We will get several more calls from people arriving into or getting up to find more water." But he said the water will be less than the previous day.
Some of last night's flooding in the Coal Quay area of Cork city is captured in this video:

(ThatsMyCatMilton/Youtube)
Weather watch
Met Éireann said that today will have more sunny spells and scattered showers, "and although some showers will still be heavy, most of them will be lighter today".
It will have become mainly dry tonight, with just isolated showers. But as it will stay rather cloudy, some fog is likely to form where skies clear.
Irish Rail says that all its DART, intercity and commuter services are operating this morning.