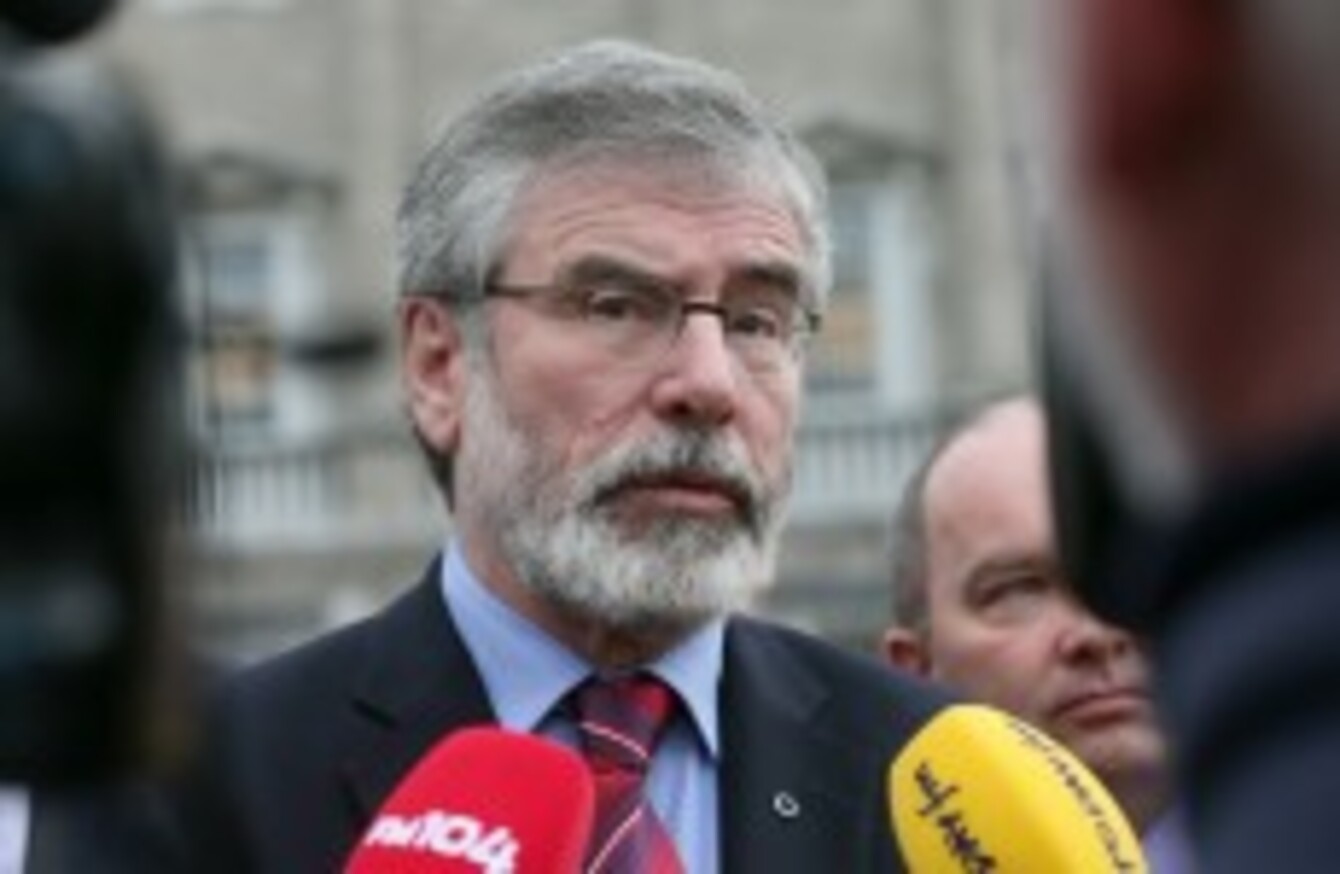 Image: Photocall Ireland
Image: Photocall Ireland
SINN FÉIN LEADER Gerry Adams will pay a visit to jailed peace activist Margaretta D'Arcy at Limerick Prison today.
The 79-year-old campaigner and writer is spending three months in prison for refusing to stay out of unauthorised zones at Shannon Airport.
She was arrested at her home in Galway last month after declining to sign a court bond pledging to keep away from the facility.
D'Arcy had initially received a three-month suspended sentence for an illegal incursion onto the Shannon runway in October of 2012. She had been protesting the use of the airport by the US military.
A series of protests calling for her release have been held, and last month President Higgins' wife Sabina — an old friend of the campaigner — also paid a visit to her in prison.
Adams has previously called for D'Arcy's release, and said she was "not a criminal and poses no danger to the public".
"Jailing an elderly person, with Parkinson's disease, who uses a Zimmer Frame and who is receiving treatment for cancer, is not something that any reasonable person could view as being just."
Adams will speak to the media following his visit, which is due to take place at around 3pm.