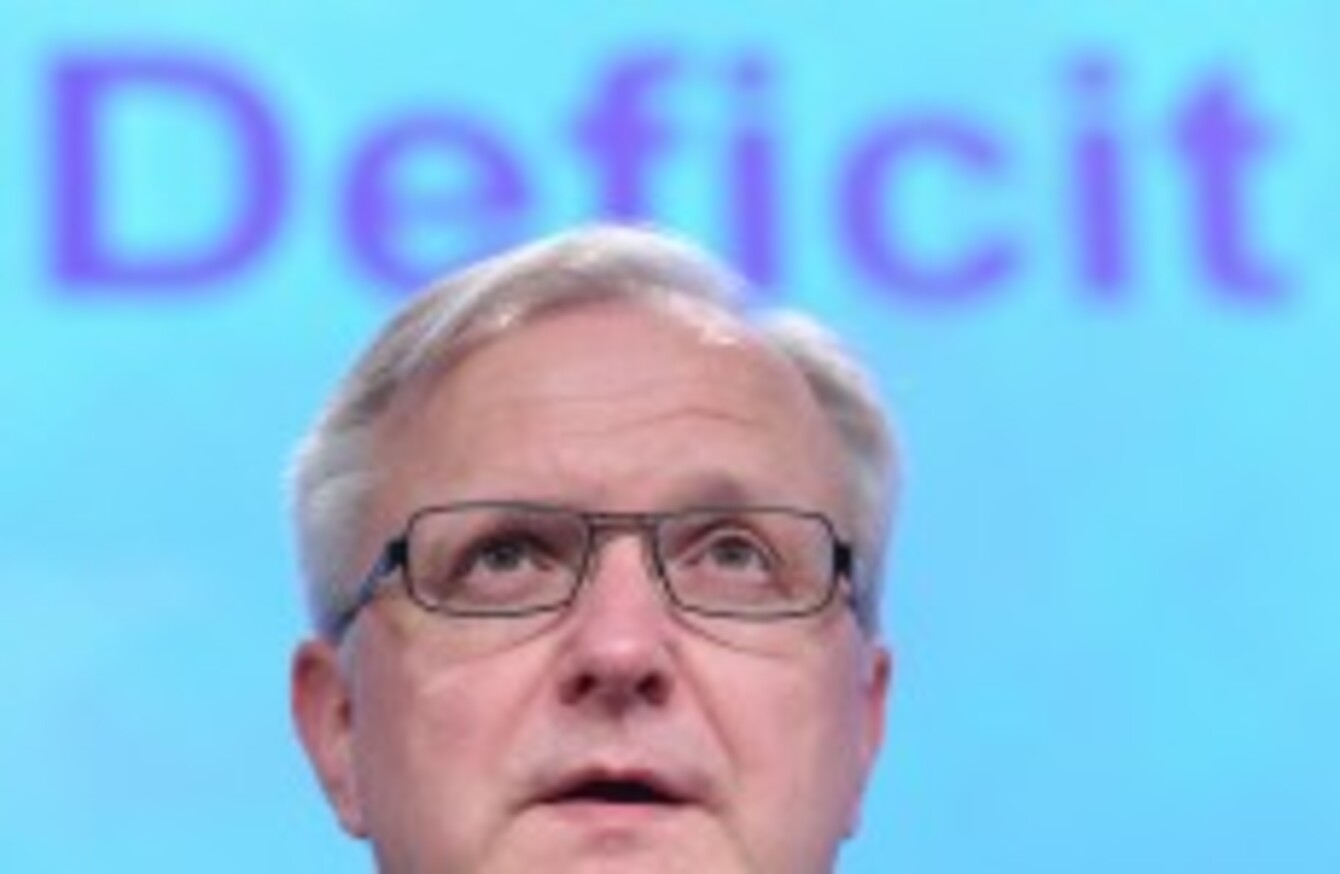 Image: Yves Logghe/AP
Image: Yves Logghe/AP
THE EUROPEAN UNION'S finance ministers have warned Hungary that it will have to do more to get its domestic spending in order, criticising its planned Budget for 2012 as being reliant on one-off financing.
The ministers, ending their meeting in Brussels, said that while Hungary's government deficit for 2012 – which is set to reach 2.8 per cent of its GDP – is below the 3 per cent limit outlined by the EU, it is only lower than the limit thanks to one-off revenues.
Similarly, the Budget surplus – which was 3.6 per cent of GDP last year – would have been a deficit of over 6 per cent if the one-off revenues hadn't been
"According to the Commission's autumn economic forecast… on the basis of a no-policy-change assumption, the deficit is projected to deteriorate again in 2013, to 3.7 per cent," the ministers said in a statement.
This isn't the first time that Hungary has been warned about its financing; although it only joined the EU in May 2004, it has been subject to an similar 'excessive deficit procedure' since July of that year.
Further commendations have were issued in subsequent years, and in 2009 the European Council – the grouping of the EU's finance ministers – gave Hungary until 2011 to reduce its deficit below the 3-per-cent-of-GDP limit.
While Hungary cannot face sanctions for breaching the limit, because it is not a member of the eurozone, its breach means it may face the suspension of cash being paid to it under the EU's cohesion funds.
Hungary remains in preliminary talks with the IMF about an international bailout, as it continues to face penal interest rates for its international loans.