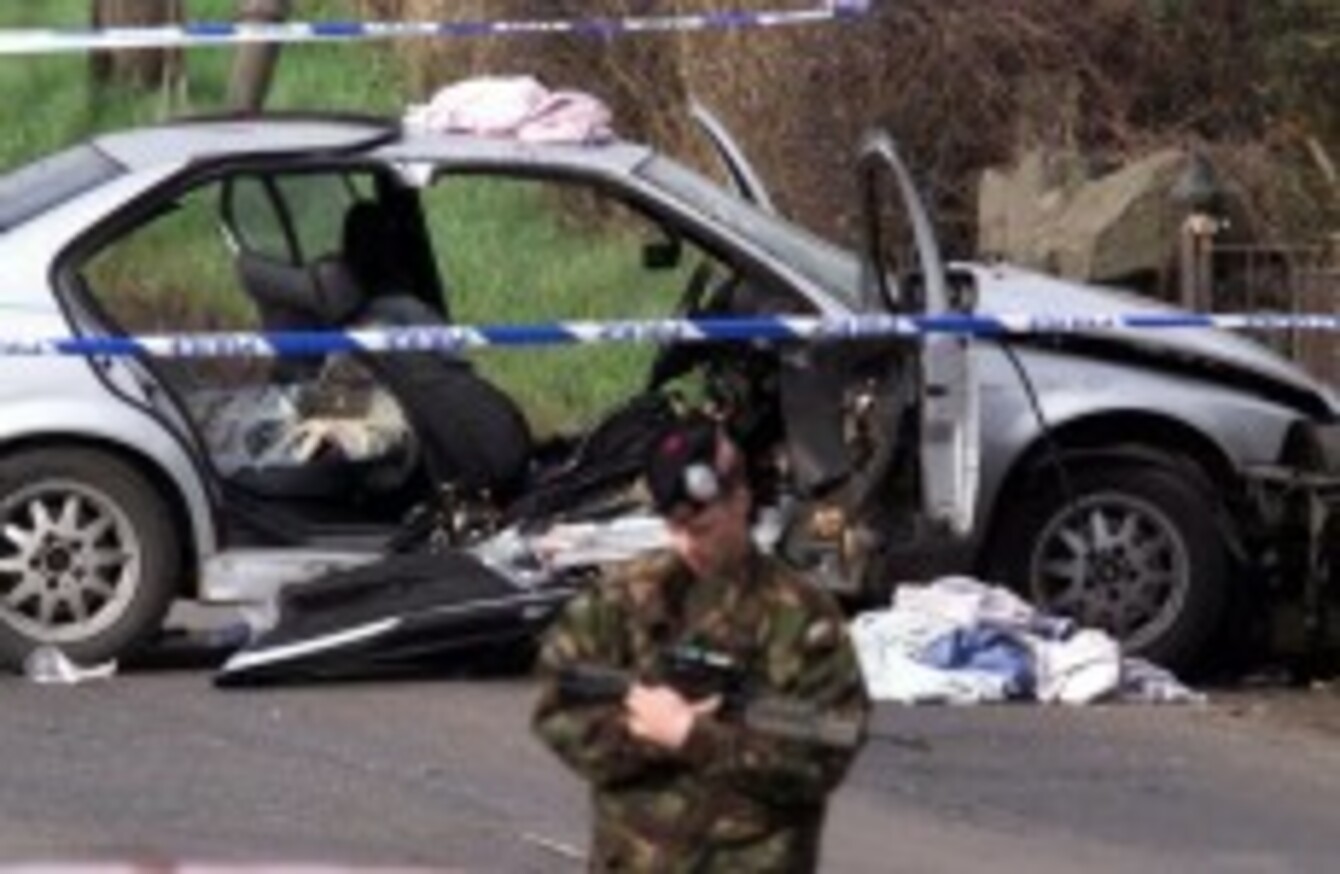 Security forces a tthe scene of the explosion in Lurgan, Co. Armagh where Rosemary Nelson died (File photo)
Image: Paul Faith/PA Wire/Press Association Images
Security forces a tthe scene of the explosion in Lurgan, Co. Armagh where Rosemary Nelson died (File photo)
Image: Paul Faith/PA Wire/Press Association Images
AN INQUIRY INTO the murder of solicitor Rosemary Nelson in Northern Ireland 12 years ago has found that while omissions and failures by state agencies made her more vulnerable, there was no collusion with loyalists involved in her murder.
The Irish Times reports that the British state and the RUC failed to protect Nelson, a prominent solicitor who represented leading republicans. She died when a bomb exploded under her car in March 1999.
Her family campaigned for an inquiry into her death. The Loyalist group the Red Hand Defenders claimed responsibility for the bomb, but Nelson's family said there was reason to believe that state agencies, including the police, were ignoring threats made against her. Nelson herself had alleged police intimidation. The report which has resulted from the inquiry into her death also details how the RUC had "legitimised" Nelson as a target by abusing her and assaulting her in Portadown in 1997, reports BBC.
Northern Ireland Secretary Owen Paterson has apologised that "omissions by the state rendered Rosemary Nelson more at risk and more vulnerable", but he said that there was no evidence that any act by state agencies "directly facilitated" her murder.
The BBC reports that the findings of "no collusion" have been welcomed by the Northern Ireland Retired Police Officers Association, but the Association says that a "the reference to being unable to exclude the possiblity of a rogue or rogue officers in some way assisting the murders is judicially valueless". Leading unionist Jim Allister meanwhile says he hopes the findings will "lay to rest another republican myth".