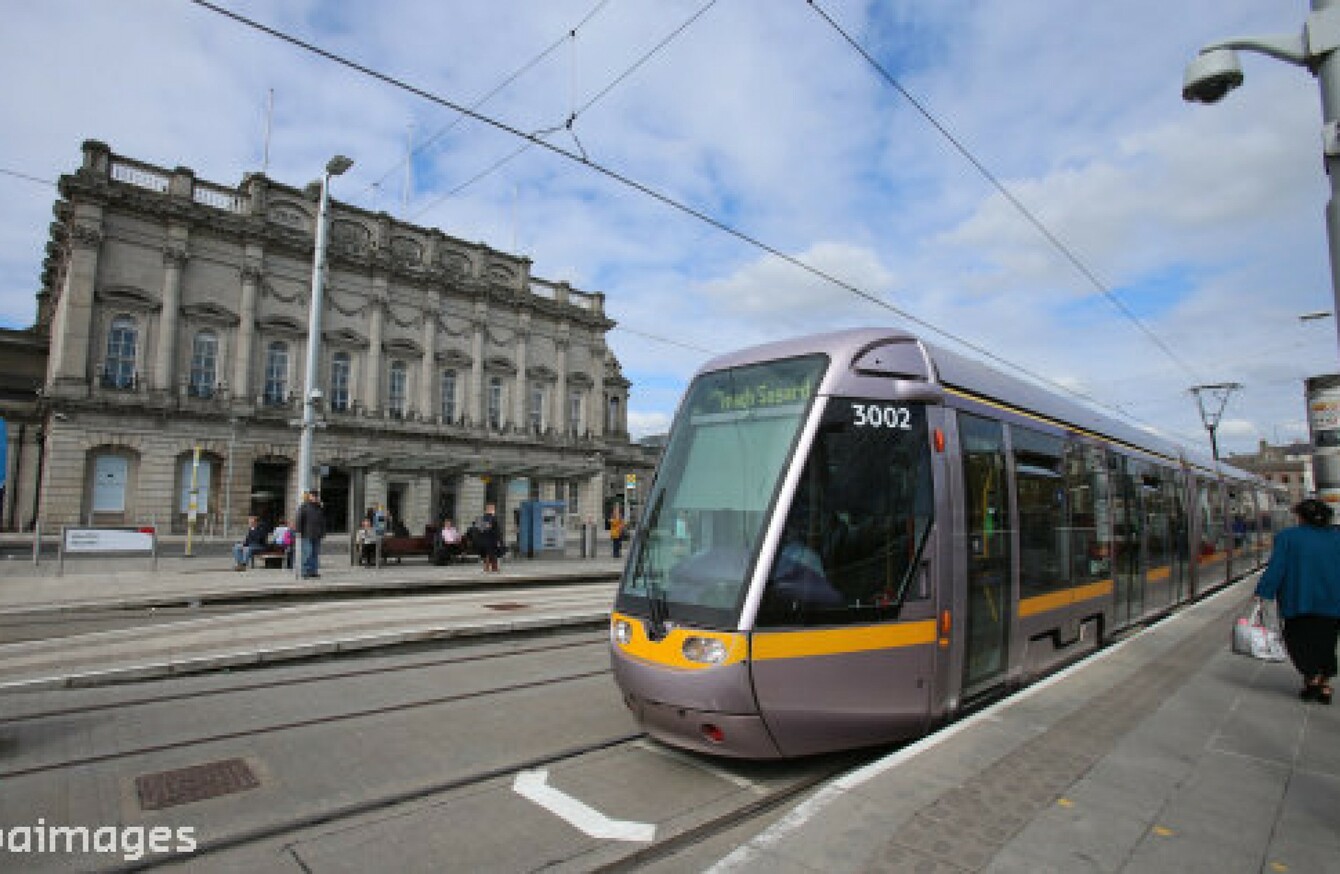 Image: Niall Carson/PA Wire
Image: Niall Carson/PA Wire
LUAS BOSS TRANSDEV is taking issue with the toilet breaks that its staff are taking while carrying out industrial action.
Drivers are currently on a work-to-rule, meaning that they only do the hours they are rostered for and no overtime.
In a letter to trade union Siptu today, the company has said that it believes that the number of personal needs breaks (PNBs) being taken are an escalation of the industrial action.
The company has stated that it believes the breaks are impacting on customer service and are not a legitimate form of industrial action.
Last Wednesday 16 PNBs were taken by drivers, followed by 26 on Saturday and 18 on Sunday.
In comparison, Transdev has said that a total of 22 PNBs were taken between 1 January and 5 February.
Luas drivers have taken four strike days this month over pay increases.
A spokesperson for Siptu told TheJournal.ie this evening that it had received the letter from Transdev and that it was not aware of any unofficial action being taken.
It is understood that toilet facilities at the Brides Glen terminus were not available to drivers over the weekend.
Siptu members at Luas are asking for pay increases of between 8.5% and 53.8% over the next five years.
Transdev is arguing that these pay increases would cost the company around €30 million.
Two further days of strike action are planned to take place on 8 March and St Patrick's Day next month.