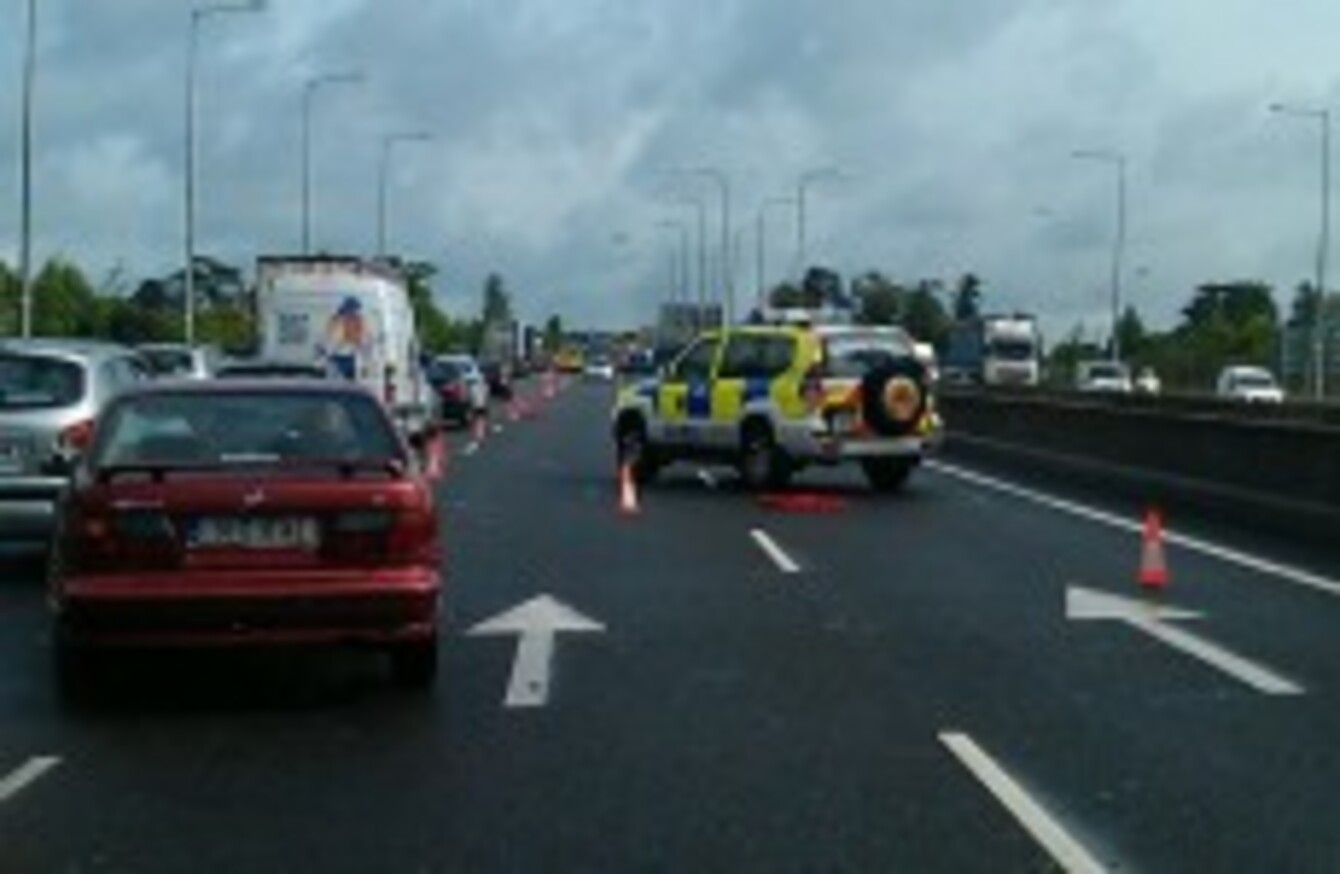 Updated: 12:07
TWO PEOPLE HAVE been taken to hospital after a road traffic collision this morning on the M50 northbound in Dublin.
The single vehicle collision, in which a car overturned, took place just before the Blanchardstown exit and traffic is moving slowly.
Five units of the fire brigade and at least two ambulances attended at the scene.
It is understood that two people were taken to Blanchardstown Hospital with minor injuries.
Gardaí had diversions in place but the road has been cleared now.