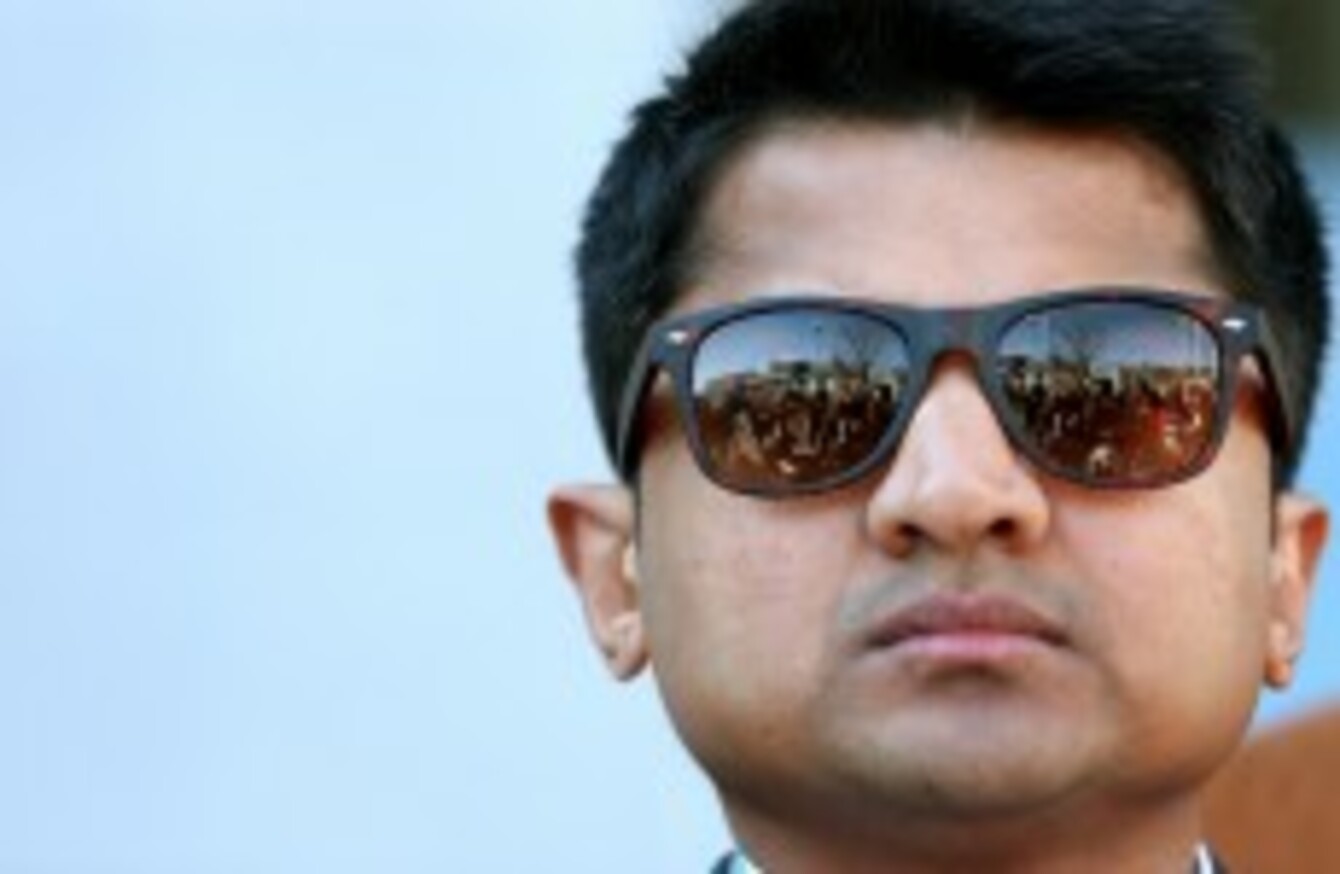 Image: Julien Behal/PA Wire/Press Association Images
Image: Julien Behal/PA Wire/Press Association Images
"DESPITE VALIANT EFFORTS, the life of this vibrant young woman ebbed away."
It was at this point in his summary of evidence that Dr Ciarán McLoughlin's voice started to crack and his head bowed lower. The death of Savita Halappanavar has touched the lives of all who have come into contact with it – staff at Galway University where she was treated for seven days before she died, friends who spoke of her love of dance and her joy at being pregnant, ordinary Irish residents who read about the tragedy over the past five months and an emotional and compassionate coroner.
But the utter turmoil brought on her family is etched on the face of Praveen Halappanavar. His lawyer described his client's eyes as large, deep and intelligent but added that they carried an unbearable sadness.
Disguised with sunglasses for the last day of the inquest – heartbreakingly coinciding with the couple's fifth wedding anniversary – Mr Halappanavar's face remained sombre as he entered and left Galway Coroner's Court.
As a verdict of medical misadventure was read out by the foreman of the jury, he kept his head bowed. Instead of going home to a place made beautiful with young love, as his lawyer noted earlier, he was now headed for a cold and lonely house.
Speaking to reporters after the proceedings closed, the devoted husband said he still had a responsibility to Savita and her family to pursue the truth as he believes he still does not know how and why his wife died at Galway University Hospital on 28 October.
The inquest returned a verdict of medical misadventure relating to the management of her care. The cause of death was septic shock, E.coli in the bloodstream and a miscarriage at 17 weeks.
The 11-person jury and coroner heard from a number of witnesses that if a termination had been provided earlier, Savita could still be alive today. But it was also noted that this was a moot point as the law would not have permitted it.
For Mr Halappanavar though, it is not a question of pro-life or anti-abortion, it is about how Savita was treated while she was miscarrying their baby.
Eugene Gleeson, SC for Mr Halappanavar, noted that Savita had no input into her own care, making a parallel between her situation and that of a child, minor or person with severe disability.
Solicitor Gerard O'Donnell described Savita's care as a "severe and serious" mismanagement, that she was denied proper medical treatment, her constitutional right to life and basic human rights.
"Medicine is all about preventing the natural history of the disease and improving [the] patient's life and health," was a memorable statement from Mr Halappanavar, not least because his voice was raised slightly higher than its usual quiet tones. The phrase was later echoed by a family friend.
As he moves forward in his pursuit of the truth, he is both anxious and determined to find out if someone is accountable for his wife's death. "That's what I want to know," he said, adding that the family wants someone to take ownership of their daughter's death.
A man prepared
Legal teams for Galway University Hospital, Consultant Dr Katherine Astbury and Praveen Halappanavar all offered their thanks to Galway coroner Dr Ciarán McLoughlin for how he conducted the eight days of hearings.
He heard from 36 witnesses, including hospital staff, experts and the deceased's family and friends.
A man who had started his prep work last November, he was praised for his fairness, patience and thoroughness.
On closing proceedings, he moved toward the widower to convey his sympathies once more. "You will always be watched over by the shadow of your beloved Savita," he had said earlier during his verdict reading.
The widower says he remains optimistic about his goal to find the truth for Savita and her family. Asked about further legal action, he said he will "sit back and consider" but it was definitely not something ruled out by his legal team.
But for now he goes home to the cold and lonely house mentioned by his lawyer. However, he leaves with the support of "some of the best friends" he could ask for. "I never thought I could come this far without the support of the guys," he says as he leaves, a phrase betraying his age; a widower much, much too young.