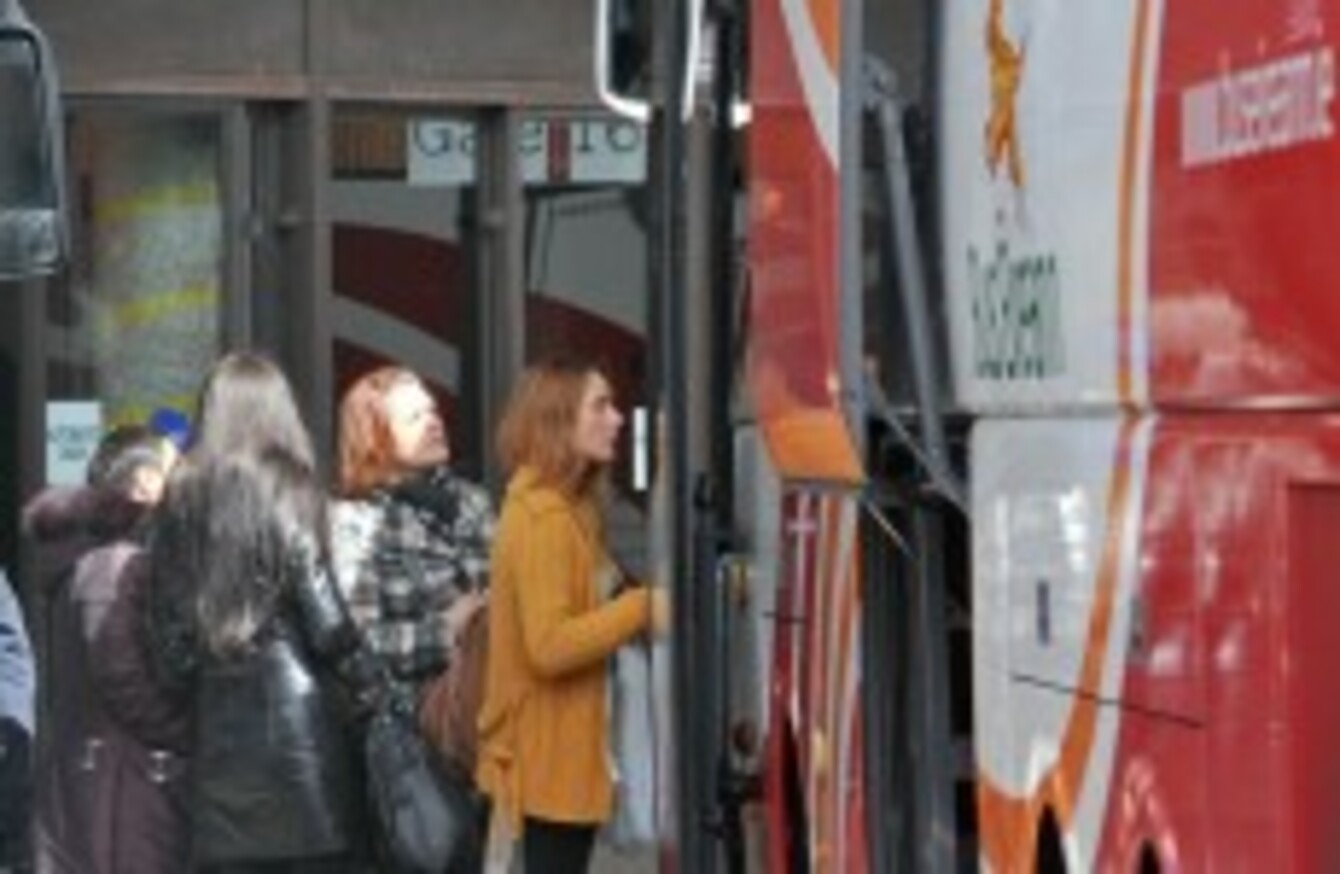 File
Image: Laura Hutton/Photocall Ireland
File
Image: Laura Hutton/Photocall Ireland
THE PRIVATISATION OF bus routes is to be discussed by the Oireachtas Transport Committee today.
The Oireachtas Joint Committee on Transport and Communications will meet today with representatives of SIPTU, when they will discuss the proposed opening of 10 per cent of the market to private operators by 2016.
Due to address the committee are: Owen Reidy, SIPTU Divisional Organiser Utilities and Construction Division; Willie Noone, SIPTU Sector Organiser Transport Sector and John Murphy, SIPTU Assistant Industrial Organiser Transport Sector.
Under the proposals, private bus operators would be allowed to compete for up to 10 per cent of the market. The proposals have been put forward by the National Transport Authority (NTA).
Chairman of the Committee, John O'Mahony TD, said that the NTA said in a consultation document in September, "that the general economic interest would be best served by Dublin Bus and Bus Éireann retaining a substantial proportion of public service obligation bus services but 'not all services'".
He said that at the meeting, the committee will get to hear from SIPTU, who organise and represent the majority of workers in the CIÉ group (which comprises Dublin Bus, Bus Éireann and Irish Rail).
The committee anticipates that the representatives will outline their concerns about the NTA proposals, "which they believe will impact on workers' conditions of employment and the quality, reliability and integration of Ireland's public transport system".
Representatives from the NTA are expected to appear before the committee on the privatisation issue next week.
Today's meeting will take place at 11.30 am in Committee Room 4, and can be followed online here.