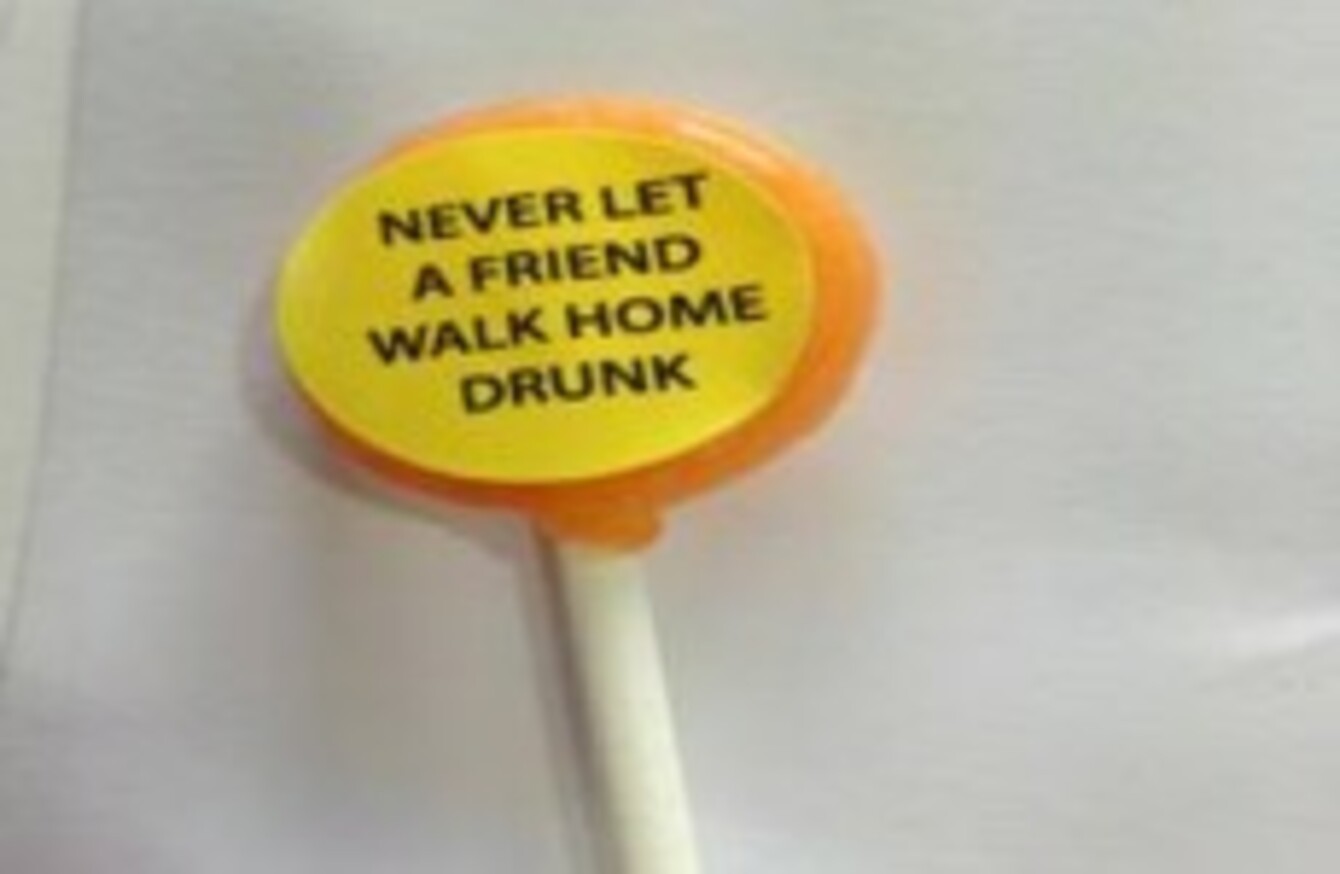 Image: lollipop via Mayo County Council
Image: lollipop via Mayo County Council
LOLLIPOPS CARRYING A road safety message 'Never let a friend walk home drunk' will be handed out to party goers in Mayo.
The plan is to give out the sugary treats to people coming from night clubs and late bars in an attempt to crack down on road deaths of pedestrians and to stop drunken brawls.
Road safety officials in Mayo claim this approach has worked in other countries where police "noticed an immediate decrease in rowdy activity and an increase in calming energy and awareness created around the message on the lollipop".
While the road safety awareness message is clear on the lollipop wrapper, how does the council plan to stop fights with the sugary treat?
Mayo County Council have all the answers for this one:
First, it's difficult to yell while sucking a lollipop. Altercations happen due to verbal exchanges, but with a sucker in the mouth, there's less talk, which results in fewer fights. The lollipop's sugar hit calms those who've drank too much.
Two thirds of pedestrians killed on Irish roads had been drinking; 50 per cent of them were three times over the legal drinking limit.
The aim of the campaign is to get those who walk home after drinking to realise the danger they're putting themselves in.
Mayo County Council said: "In particular we want people to sort their lift home before heading out to go drinking."