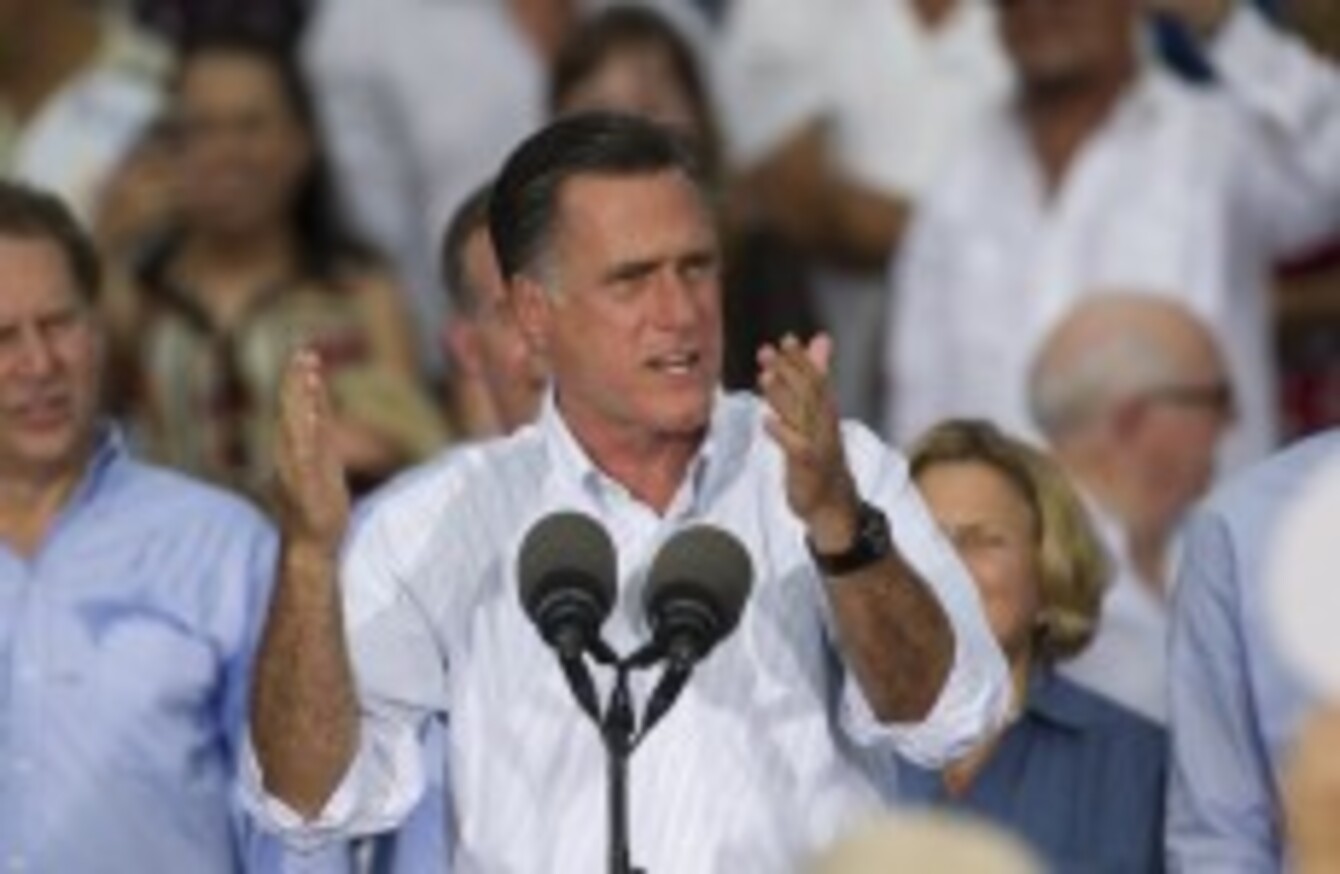 Mitt Romney on the campaign trail
Image: J Pat Carter/AP/Press Association Images
Mitt Romney on the campaign trail
Image: J Pat Carter/AP/Press Association Images
REPUBLICAN US PRESIDENTIAL candidate Mitt Romney says he has paid at least a 13 per cent tax rate in each of the past 10 years.
Speaking to reporters in South Carolina yesterday, the former Massachusetts governor said he had reviewed his accounts and found that there was nothing unusual about his effective rate of tax.
"I did go back and look at my taxes and over the past 10 years I never paid less than 13 percent. I think the most recent year is 13.6 or something like that. So I paid taxes every single year,'' he told reporters. The average effective federal tax rate for American taxpayers is 11 per cent, according to an analysis of 2009 IRS data by the Tax Foundation.
Romney has come under fire from Democrats that he has paid no tax for several years because of his ability to take advantage of tax breaks.
"We'll believe it when we see it. Until Mitt Romney releases his tax returns, Americans will continue to wonder what he's hiding" said Adam Jesntleson, a spokesperson for Senate Majority leader Harry Reid.
Last month, Reid alleged that the reason Romney has not released his tax returns was because he had in fact paid no tax. This was based on allegations from an unidentified investor in Romney's former company Bain who had informed him the reason the presidential hopeful had not released more than two years worth of tax returns was because he had not in fact paid taxes for years.
However Romney rejected these allegations, stating that Americans had bigger problems to worry about.
"I just have to say, given the challenges that America faces — 23 million people out of work, Iran about to become nuclear, one out of six Americans in poverty — the fascination with taxes I've paid I find to be very small-minded compared to the broad issues that we face,'' he said.
Earlier this week Romney picked Congressman Paul Ryan of Wisconsin as his vice -presidential nominee. There has been no bounce for the Republic campaign in Ryan's state, which is regarded as being in swing territory, with Obama leading Romney by 49 per cent to 45 per cent.