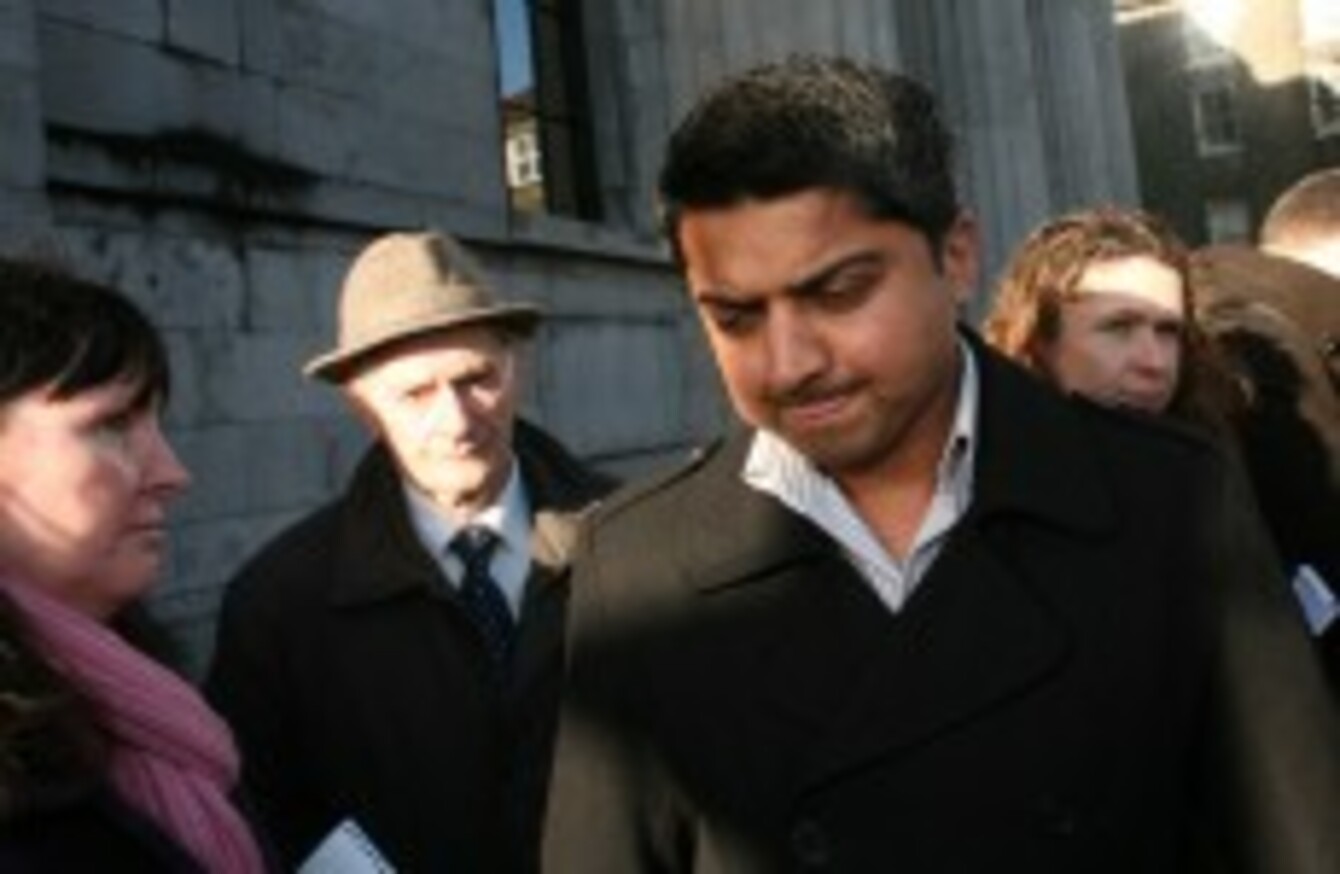 Savita's husband Praveen Halappanavar at the preliminary inquest into her death in January
Image: Brian Farrell/Photocall Ireland
Savita's husband Praveen Halappanavar at the preliminary inquest into her death in January
Image: Brian Farrell/Photocall Ireland
THERE HAVE BEEN calls for the Minister for Health to postpone publishing the full report into the death of Savita Halappanavar until concerns from her family are met.
Savita's husband Praveen Halappanavar is reported to be unhappy with the final report, with his solicitor Gerard O'Donnell telling RTE News that the report does not explain why Savita died and raises a number of unanswered questions.
The HSE review was carried out by a 7-person team, chaired by obstetrician Sabaratnam Arulkumaran, who spoke to the medical staff involved in the care of Savita Halappanavar at Galway University Hospital in October of last year.
No individual is named in the report.
Praveen Halappanavar did not cooperate with the HSE inquiry and said it should have instead been a public and independent investigation.
Sinn Féin's health spokesperson Caoimhghin Ó Caoláin has said Praveen Halappanavar's response to the report reflects both the concerns of Savita's family and also those of many women throughout Ireland. Ó Caoláin said Minister for Health James Reilly should delay publishing a report that does not respect the "deep-felt pain and hurt of the husband and family of Savita Halappanavar".
Savita Halappanavar died in October after miscarrying for several days. Her husband has said they had requested a termination of the pregnancy as her condition deteriorated from suspected blood poisoning but that the request was refused by hospital staff.