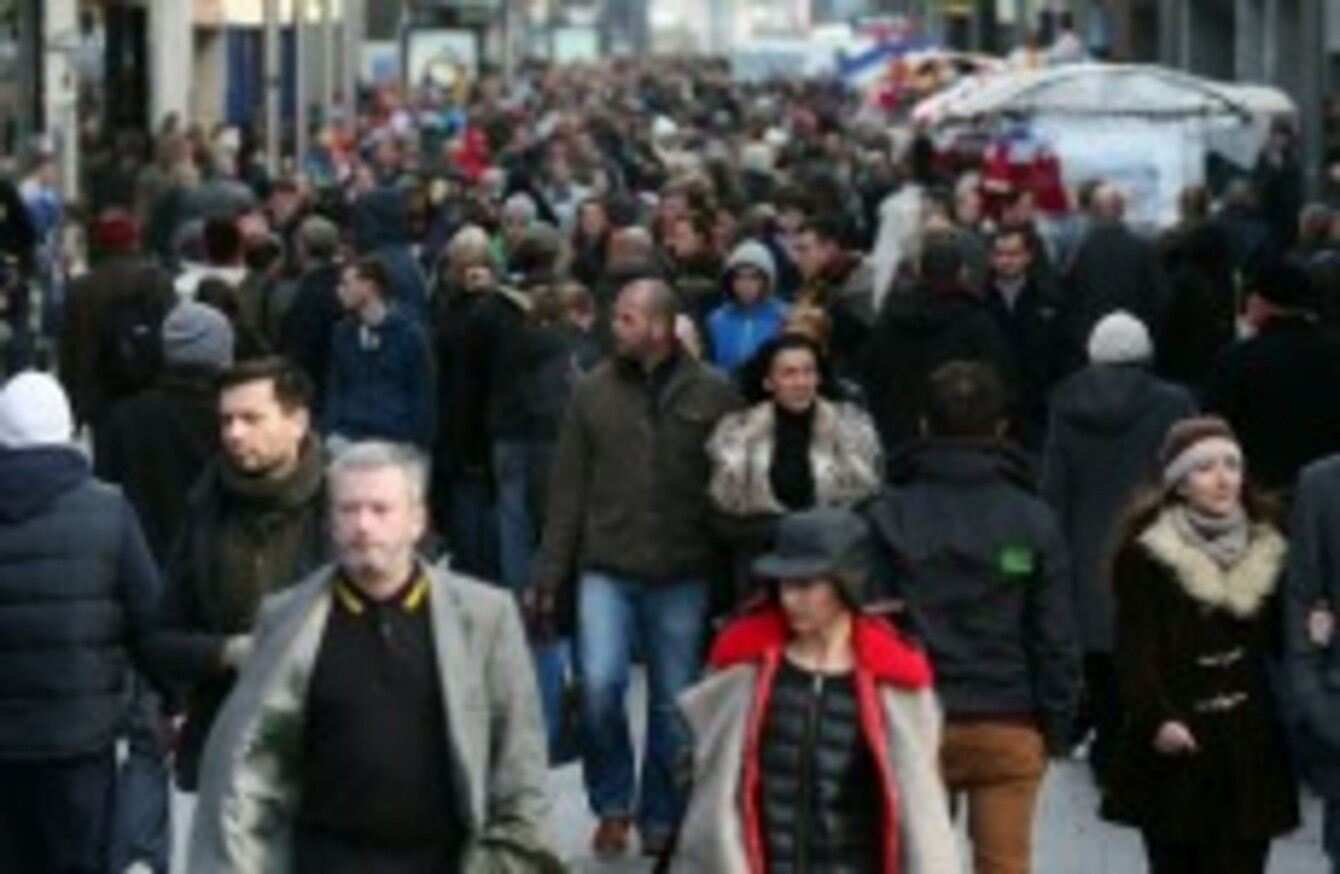 Image: Laura Hutton/Photocall Ireland
Image: Laura Hutton/Photocall Ireland
SMALL AND MEDIUM businesses on both sides of the border are over-reliant on banks for financing and are suffering from a lack of knowledge about alternative funding options on the table.
Speaking to the joint committee on jobs, enterprise and innovation in Dublin, representatives from InterTrade Ireland said that the SME sector is suffering from "a lack of information, a lack of capability, and a lack of diversity in the supply of finance".
InterTrade Ireland strategy and policy director Aidan Gough told the committee that 93.5 per cent of financing solutions for Irish SMEs were based on bank finance. This compares with an EU 27 average of around 84-85 per cent, the committee was told.
Gough said that SMEs needed to look at equity and angel investors as well as crowdfunding as alternatives to bank finance.
The sector in Ireland is also too quick to rely on hearsay when it comes to banks willingness to lend, he said, and encouraged small businesses to officially lodge loan applications so the approval rate accurately reflects the demand for finance that is out there.
He criticised the lack of accurate information available to SMEs about what supports are available to them, as well as sharp practice by advisers.
He said: "(Sometimes) those advising SMEs aren't even aware of how to fill out a bank application, much less of the range of supports available."
The committee heard that around nine per cent of SMEs are still saddled with property related debt, which is affecting the ability of around a quarter of those affected to conduct their business.
In response to questions from Sinn Féin Meath West TD Peadar Toibin, Gough said that the agency, which is charged mainly with assisting cross border SME trade, had suffered six years of successive cuts to its budget.
"Obviously when you have that level of cuts it does affect your services," he said.
Dr Eoin McGuinness of Intertrade Ireland said that more banks needed to be active to increase competition in the sector.
He said:
One key factor is the question over the number of banks actually operating in the sector. Nobody in the room would say that having two pillar banks and nothing else as a very good or optimal situation.
Elsewhere, the Credit Review Office has recommended that minimum loan levels to SMEs by pillar banks be abandoned. Both AIB and Bank of Ireland hit their €4 billion targets for lending for the sector last year.
The CRO said in its 13th report that consistent oversight of the banks lending practices made nominal target setting unnecessary.
The review body said that it has received 457 formal applications to date, with 55 per cent of the 310 that reached final approval being upheld. The upheld appeals resulted in €21.6 million being made available in credit to farms and banks that would otherwise have been turned down.