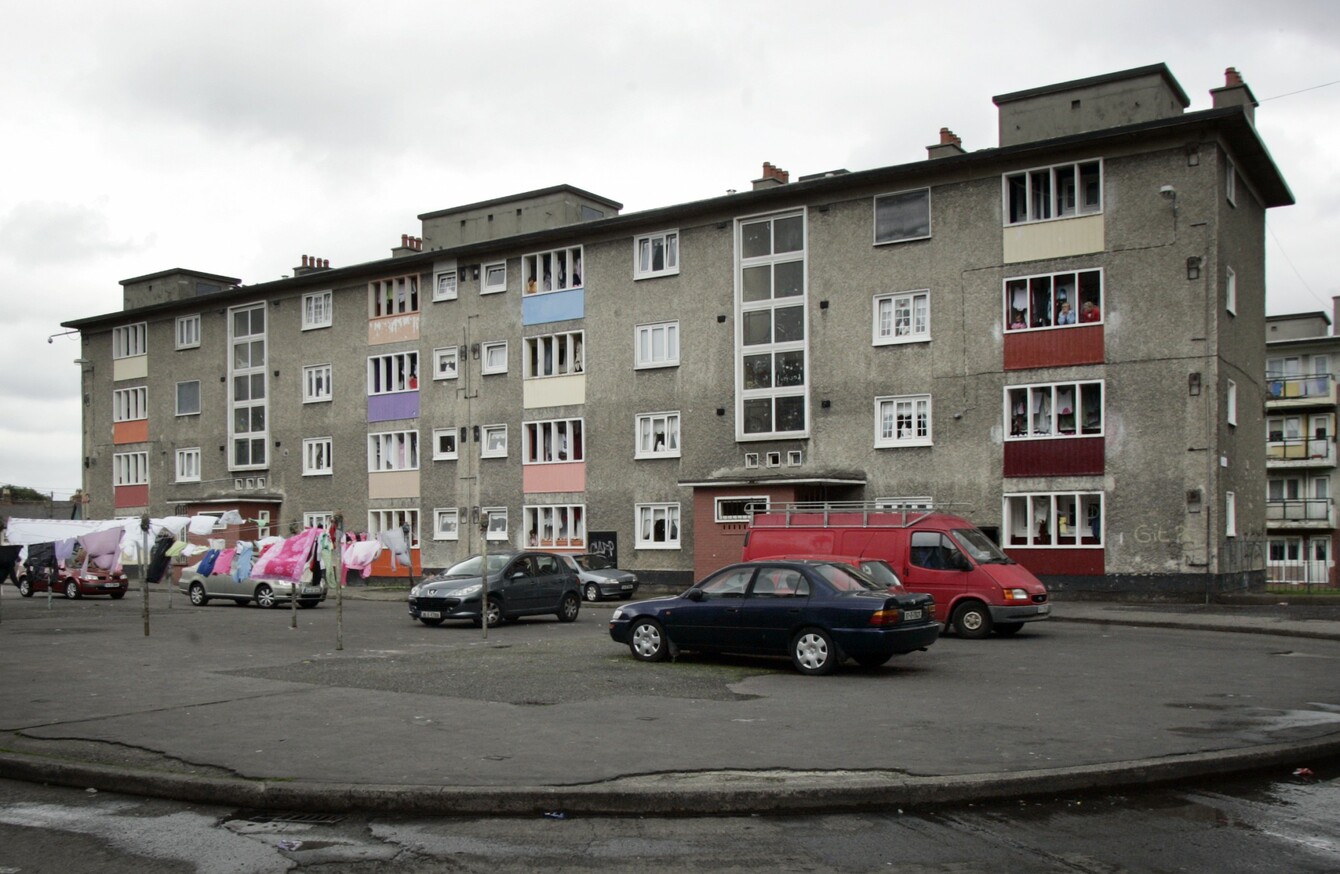 OVER 1,300 HOMES will be built on three vacant council-owned sites in Dublin with 30% of them to be earmarked for social housing.
The council lands are at Oscar Traynor Road in Coolock, O'Devaney Gardens in Arbour Hill and St. Michael's Estate in Inchicore.
The plans envisage that up to 1,343 homes will be built, 448 of which are for social housing, but Dublin's Deputy Lord Mayor Cieran Perry has described the plan as a "giveaway to the private sector".
Perry says that the government's social housing budget should instead be used to develop the sites using State funds:
This is a bad deal for Dubliners. For as little as 5%, or €200 million of Minister Kelly's oft repeated proposed finance for social housing, Dublin City Council could build over 1,300 homes.
The site at Oscar Traynor Road in Coolock contains 17 hectares near the entrance to the Port Tunnel.
Sinn Féin councillor Daithí Doolan says that the plans will also include low-cost rental homes where the rent will be 20% below market values.
Doolan, who is chair of the council's housing committee, says that a Sinn Féin amendment to the plans guaranteed 30% of the homes for social housing.
"The proposal will also include start up, or affordable, homes," he said after last night's council meeting.
These homes will be sold to people who can avail of a Dublin City Council mortgage. This will allow people to buy a home who otherwise could not afford to.
The O'Devaney Gardens site, which are close to Phoenix Park and featured as a location in the crime drama Love/Hate, has been the subject of a long-running debate about how it should be redeveloped.