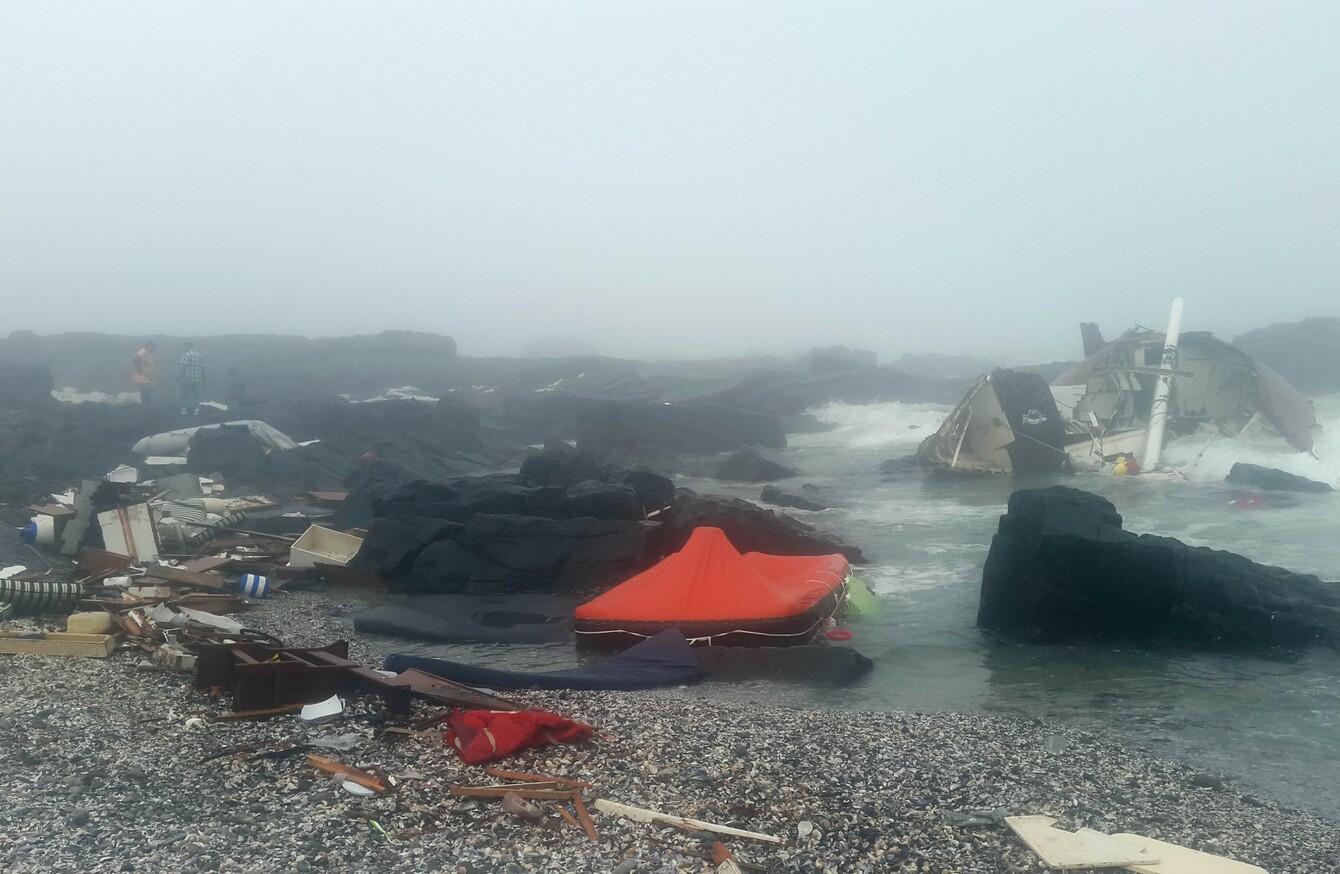 Image: NSRI
Image: NSRI
AN IRISH WOMAN who died in South Africa after a yacht she had been sailing in ran aground has been named as 49-year-old Rachel Daly.
Rachel, her husband PJ Daly and a Scottish man George Mills were sailing the yacht near the Western Cape province in the south-west of the country.
The yacht ran aground and was broken up along the shore when rescuers from National Sea Rescue Institute (NSRI) arrived on the scene in the early hours of Monday morning.
Rachel and George (61) were pronounced dead at the scene by paramedics.
PJ survived uninjured and managed to raise the alarm.
It is believed that PJ and Rachel had been living in South Africa.
It could not be confirmed immediately if the yacht had capsized before it ran aground or what had caused the incident in the first place.
The NSRI released a statement on their website naming Rachel, PJ and George and expressing their condolences to their families:
NSRI, the Police and the emergency services have expressed sincerest condolences to the families and friends of George Mills, 61, from Scotland and Rachel Daly, 49, from Ireland. Both sadly lost their lives in a yachting accident on the West Coast of Cape Town in the early hours of Monday.
The survivor and the families of the deceased continue to be supported by the authorities involved in the incident.
Members of the public involved at the scene, NSRI Yzerfontein, Police and the emergency services who attended the scene and Police, the British and Irish Foreign Consulates and friends of the victims who assisted with support are commended for their roles in this incident.
Tribute
A tribute was paid to Rachel and George on the NSRI website by a Bartel Pieterse, a legal attorney based in Cape Town.
"George our Scottish friend and Rachel…..may you rest in peace."
I met George in December in Paternoster at the local hotel. He was watching the sevens rugby games played in Cape Town at the well known Tietiesbaai bar…
A few days later Angelique met up with me in CT and I introduced her to this energetic adventurer and round the world sailor.
He was accompanied by Racheal and PJ Mitchell and we all had drinks together at the Royal Cape Yacht club…
The three of them came to this country a few years ago by chance and fell in love with the Cape of Storms…..
The Department of Foreign Affairs confirmed last night that it was providing consular assistance to the family of a woman who had died in South Africa.