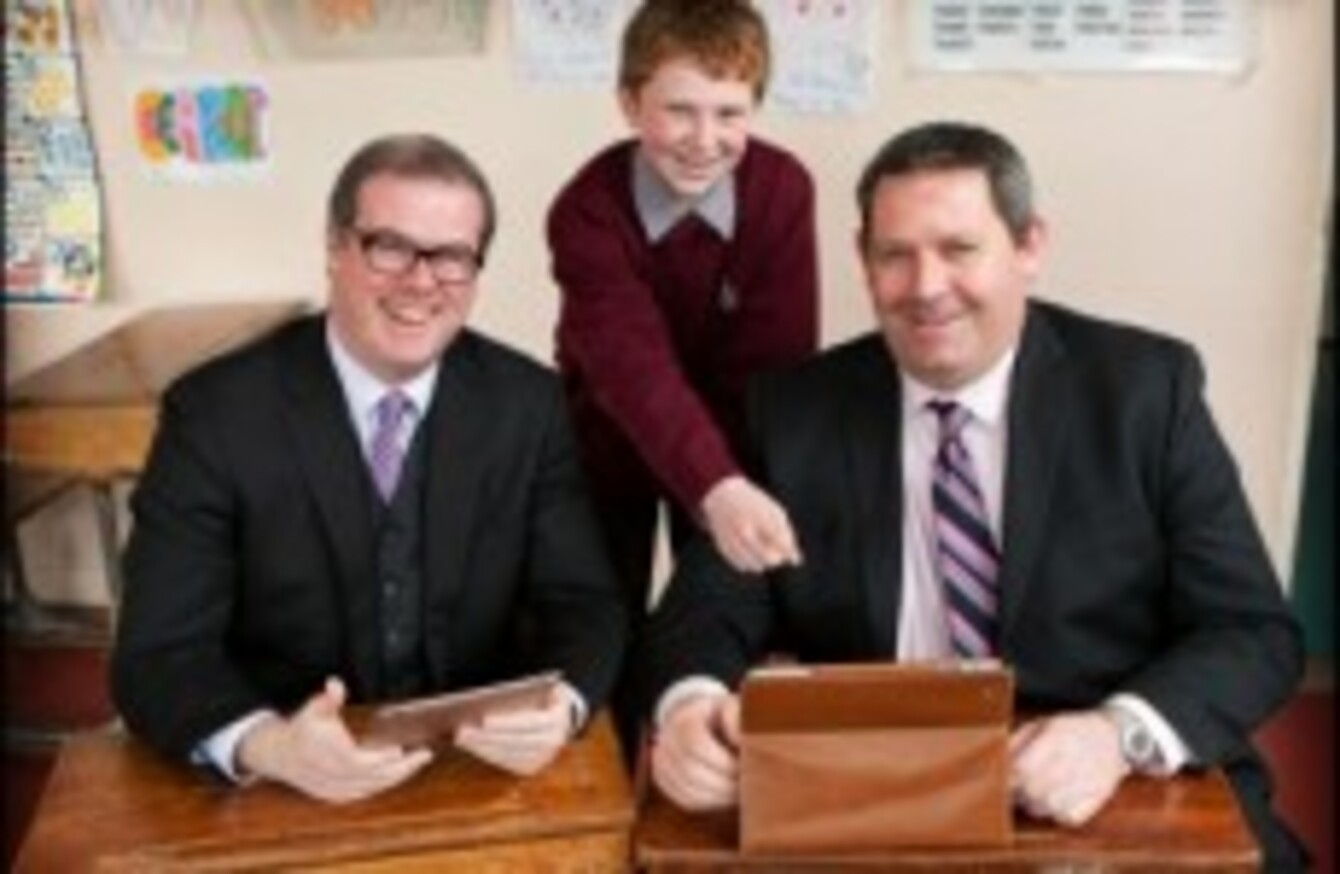 Jordan Casey, pictured in May with Lar Power of Waterford City Council and Ciaran Cullen of Waterford Enterprise Board
Jordan Casey, pictured in May with Lar Power of Waterford City Council and Ciaran Cullen of Waterford Enterprise Board
ONE OF IRELAND'S youngest entrepreneurs – 13-year-old Jordan Casey – made the keynote speech at the Apple Store in Soho, New York on Wednesday as he launched two new apps.
Irish Central reports the event was organised by the Irish International Business Network to promote young entrepreneurship, and build contacts between US and Irish tech professionals.
The Waterford programmer runs his own games company, Casey Games, and started writing code when he was nine. He also addressed the TiEcon conference in California earlier this year on the topic "Things I learned the hard way as a young CEO".
Speaking about how he felt when he was told his two latest apps had been accepted to the iTunes store, Jordan said on Wednesday the he felt "relieved", adding:
It takes a long time to complete apps and a lot of the time these apps aren't accepted. Having them in the iTunes store now pays off for all the hard work & now I can take a bit of a break.
The Casey Games CEO has spoken at a multitude of other events and conferences, from the Digital Agenda Assembly in Dublin Castle and TED Talks to the Cannes Lions Festival for Creativity in Communications. He has also spoken to leaders and entrepreneurs in Germany and India.
The teenager first hit the headlines in Ireland when he made a pitch on the first Junior Dragon's Den.