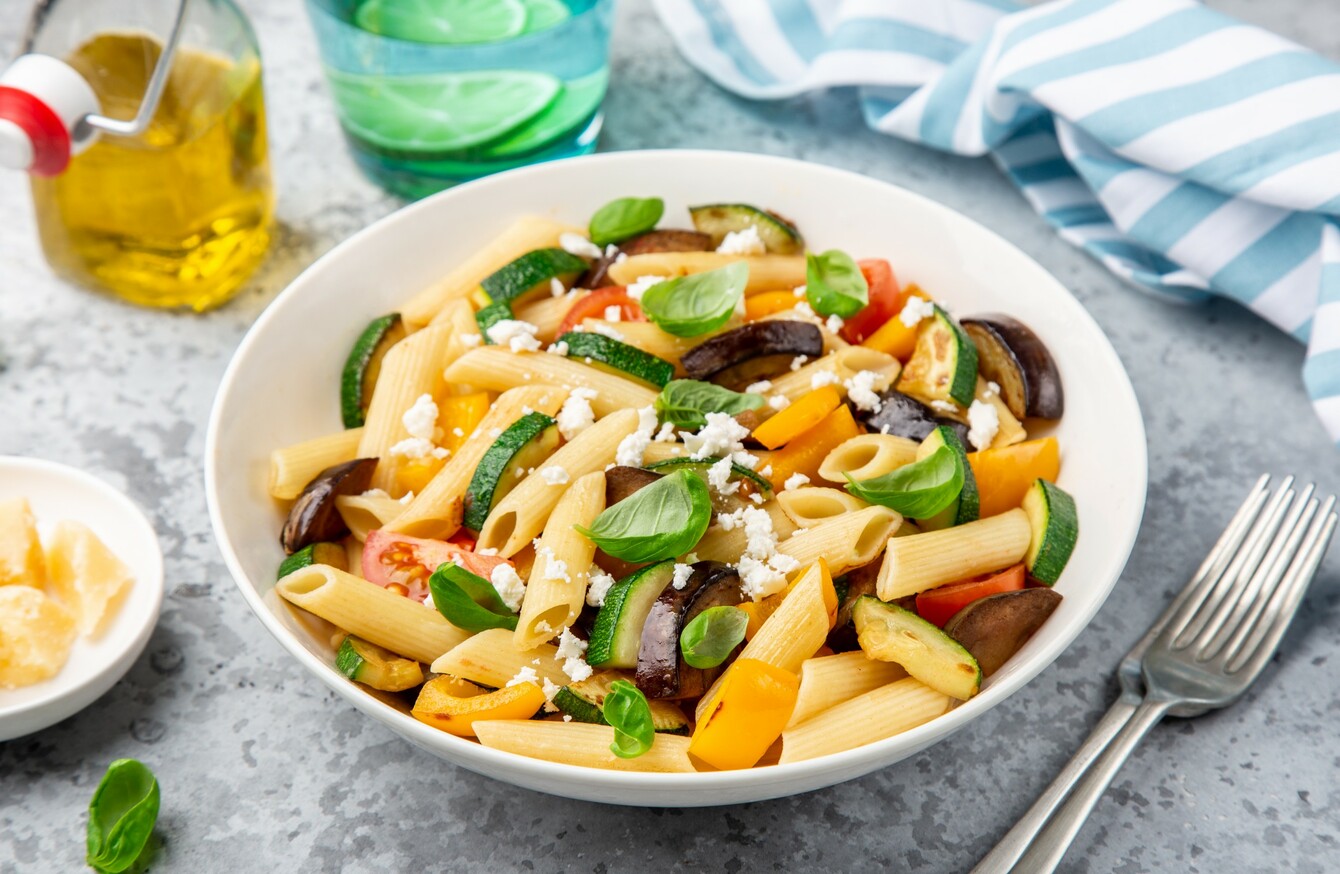 Image: Shutterstock/Anna Shepulova
Image: Shutterstock/Anna Shepulova
IT CERTAINLY IS the season for pasta salads. There's nothing more comforting than a bowl of piping hot pasta but in this weather, we're craving cold, fresh pasta salads that are still packed with flavour.
It's the perfect food to prepare in advance, and can be enjoyed for picnics, make ahead lunches, or as part of a BBQ. Some types of pasta are more suitable for salads than others – for example, a shell shaped pasta like conchiglie or orecchiette is shaped perfectly for holding dressing and other ingredients. Larger pastas like rigatoni and penne are also great for using in salads.
Sometimes pasta salad can get a bad reputation for being a bit too oil heavy, but this shouldn't be the case. We have hunted down some of the tastiest, simplest pasta salads that can all be made in less than 15 minutes.
1. Prawn Pasta Salad, from Caitriona Redmond: This simple salad combines fresh prawns, cherry tomatoes and spring onions for a salad full of fresh summer flavours. If you're looking for a spice kick, we think a few chilli flakes would make a great addition.
2. Summer Pasta Salad, from The Little Green Spoon: With roast Mediterranean vegetables, sun-dried tomatoes and pine nuts, this is one flavour packed recipe. An ideal side dish for a BBQ.
3. Orzo Salad with Broad Beans and Ricotta, from Lilly Higgins: Creamy ricotta pairs perfectly with broad beans and orzo in this impressive recipe. Great for a summery picnic – just don't add the ricotta until the last minute!
4. Aubergine Pasta Salad with Feta, from Liz's Wholefoods Kitchen: This salad is a meal in itself so it would be ideal for a make ahead lunch. There's some extra fibre packed in from the wholegrain pasta, making it a super healthy option!
5. Lemony Spring Pasta Salad, from The First Mess: This salad keeps things light with a lemony dressing and green vegetables like asparagus, peas and radish. The delicate flavours would be delicious served with some white fish.
6. The Best Pasta Salad, from Jamie Oliver: With high expectations from the name, this salad sounds like it delivers on taste. A combination of seasonal tomatoes, crunchy cucumber and olives, in a tangy white wine vinaigrette, this hits all of the right taste notes!