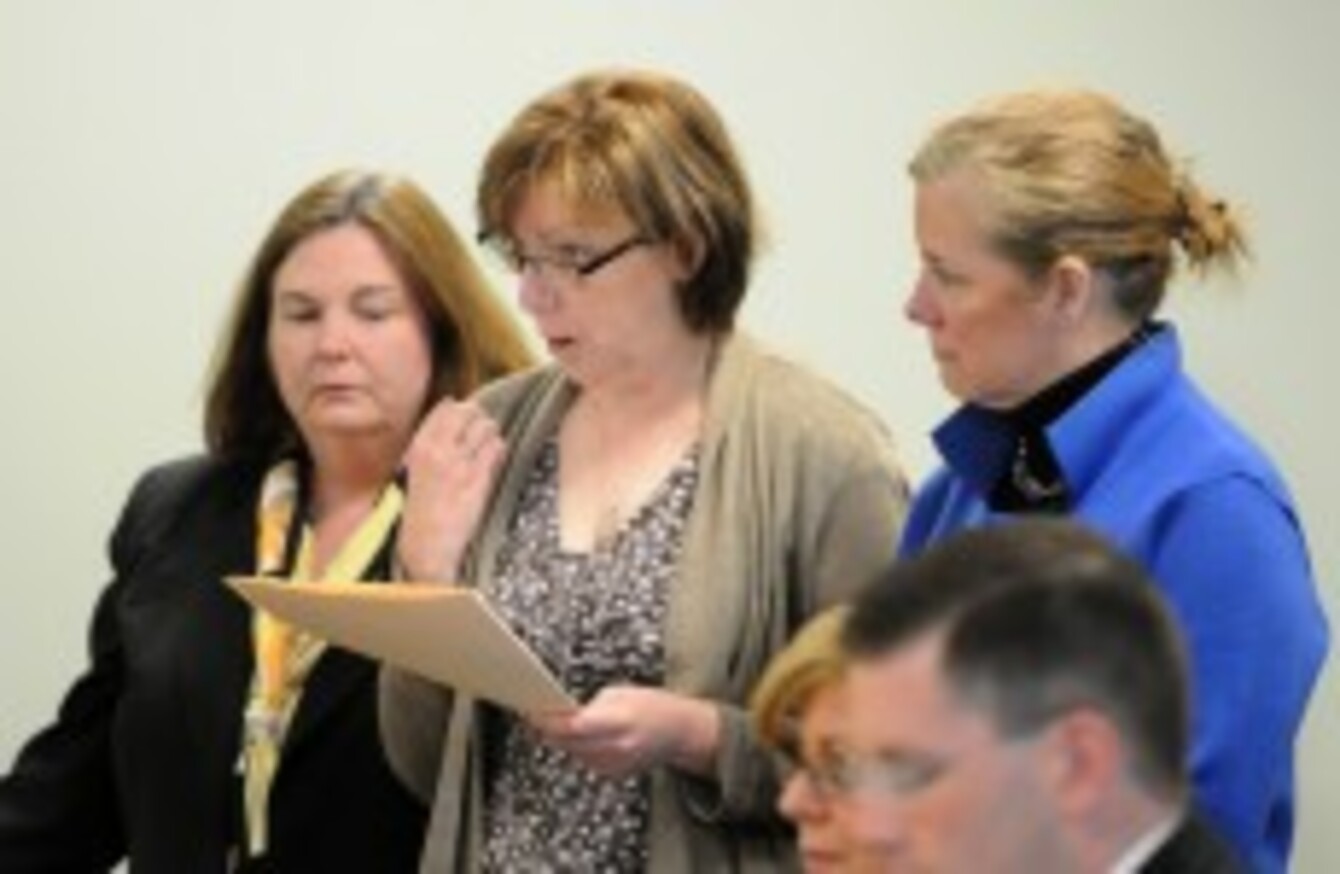 Anne O'Brien, mother of Phoebe Prince, center, delivers a victim impact statement at a hearing in Franklin - Hampshire Juvenile Court in Massachusetts earlier this year
Image: Michael S. Gordon/AP/Press Association Images
Anne O'Brien, mother of Phoebe Prince, center, delivers a victim impact statement at a hearing in Franklin - Hampshire Juvenile Court in Massachusetts earlier this year
Image: Michael S. Gordon/AP/Press Association Images
THE PARENTS OF Phoebe Prince, who killed herself at the age of 15 after being bullied at school, settled a lawsuit with the school district she attended for $225,000 (€173,922), it has emerged.
ABC News reports today that Jeremy Prince and Anne O'Brien reached the settlement in November 2010, but the information only became public this week.
This was because a court order to release the information was won by a journalist.
It emerged following Prince's death that the school, which was part of the South Hadley school system, had been aware of allegations that she was being bullied by other students at the school before she died.
Her parents filed a discrimination complaint against the school system and claimed the school and superintendant had failed to protect their late daughter.
An agreement was reached between the two parties in November 2010 and the complaint was withdrawn.