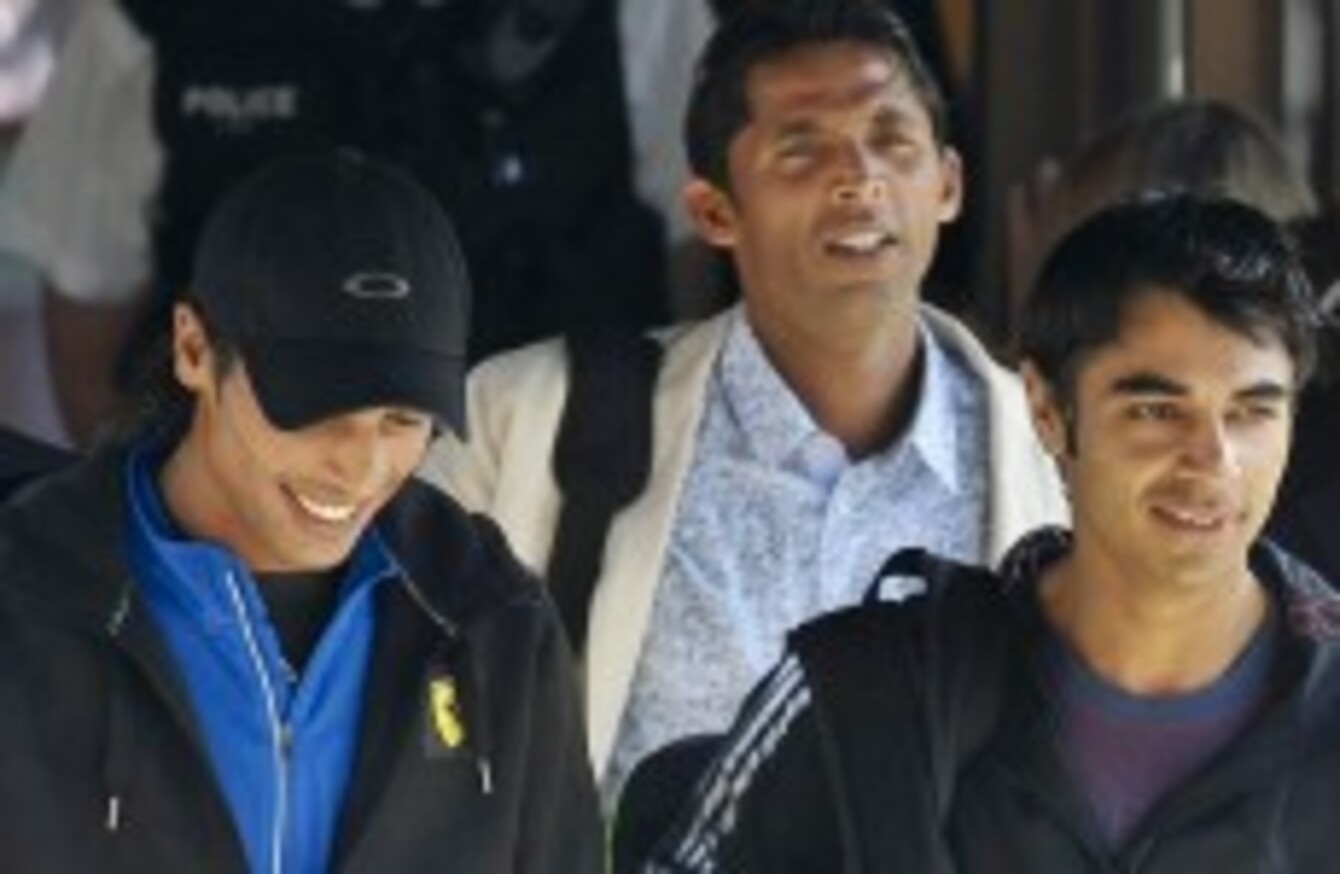 THE THREE PAKISTANI cricketers at the centre of match-fixing allegations have today returned to Pakistan as their teammates continue their tour of England today with an ODI against England at Riverside.
Mohammad Amir, Mohammad Asif and Salman Butt have all said they will return to the UK if required to do so by UK police, though. The Pakistan Cricket Board chairman, Ijaz Butt, also went home to angry protests last week.
The solicitor representing the three players issued a statement, saying that the players were "looking forward to being reunited with their families".
"The PCB and the players remain concerned by the inaccurate information published by some sections of the media in their reporting of this investigation," it added.
It was claimed earlier this week that bowler Asif attempted to seek asylum in the UK over safety fears regarding his return to Pakistan- something which the solicitor was keen to deny. "In particular, Mohammad Asif would like to confirm that at no time has he sought asylum in the UK."
The International Cricket Council has suspended the three players, even after they asked the Pakistani management to leave them out of the remaining tour matches.
Pressure for the players to face bans mounted in the last week, with many influential figures in the sport, including Shane Warne, demanding that they face life bans if found guilty.
Pakistan's High Commissioner has also faced criticism after he claimed that Asif, Amir and Butt were set up.