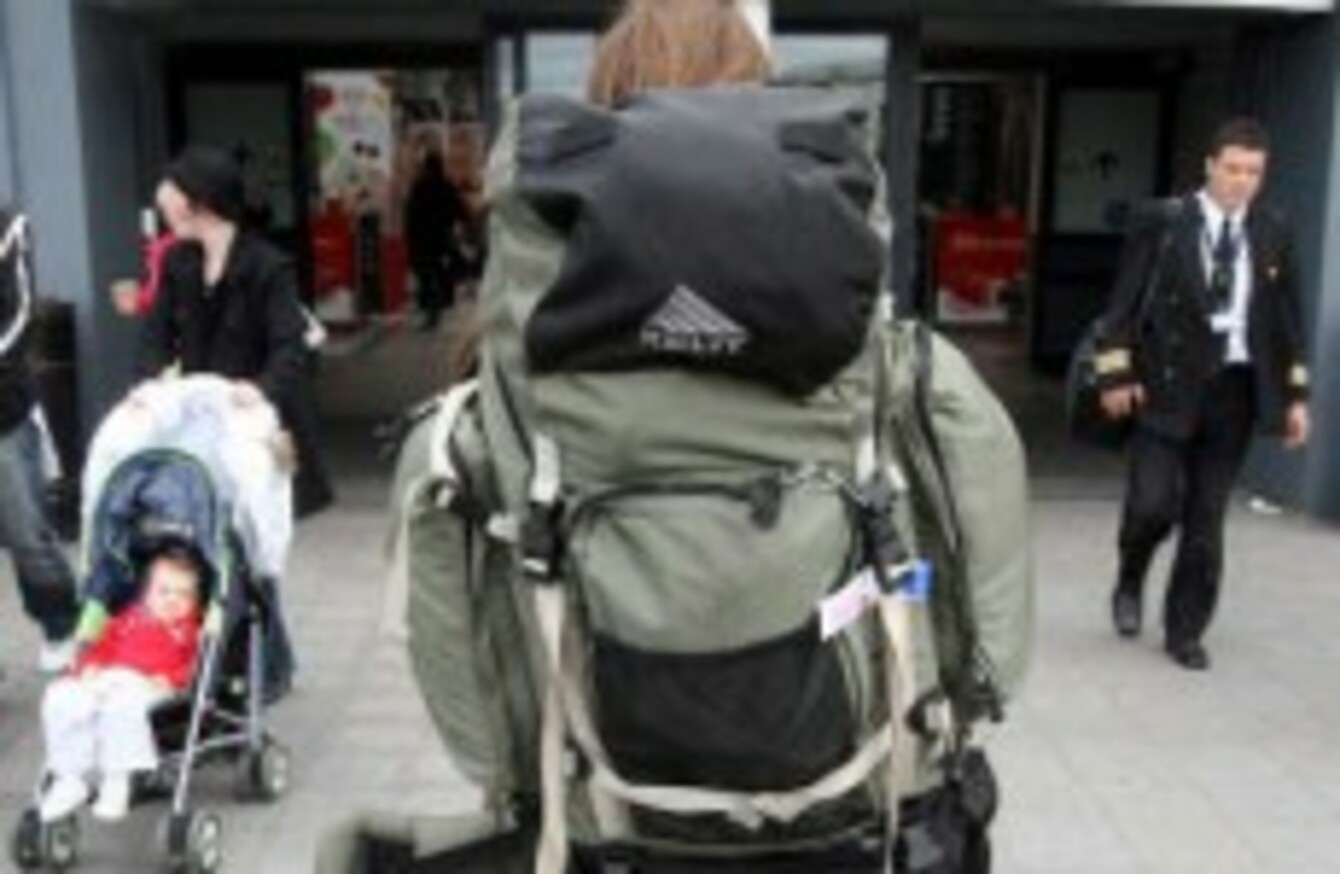 Image: Photocall Ireland
Image: Photocall Ireland
MORE AND MORE people are choosing to skip these shores and head Down Under, according to a company which assists people in travelling to Australia to work.
Visafirst.com says it has seen a big increase in enquiries so far this year from people, especially students, looking to travel on working holiday visas.
23,000 young Irish people travelled to Australia on a working holiday visa between 2009 and 2010, and that number is expected to increase.
Declan Clune, who is a registerered migrant agent with Visafirst told TheJournal.ie that they have seen an increase in younger people looking to defer going to college because of the cost of third level education in Ireland. He says they see greater value in gaining work experience abroad.
Clune also says that rather than spending a long time backpacking, those travelling to Australia are more likely to take up work as soon as they arrive and to work for longer, while immigration officials in Sydney say that they are seing an increase in Irish people looking to extend their time in the country.
26 year old Aislinn from Dublin left Ireland this week to travel Down Under on a working holiday visa. She told TheJournal.ie:
At the moment I'm only planning to go for one year but who knows what could happen. If the opportunity arose to stay in Australia I'd consider it. So many friends have come and gone and the stories were always positive so I decided to bite the bullet.
Visafirst is also advising that there is an increase across the board in visa applications, and that from July it may be more difficult to obtain a skilled migrant visa, as the Australian Department of Immigration are changing the "point system" under which the visas are awarded.