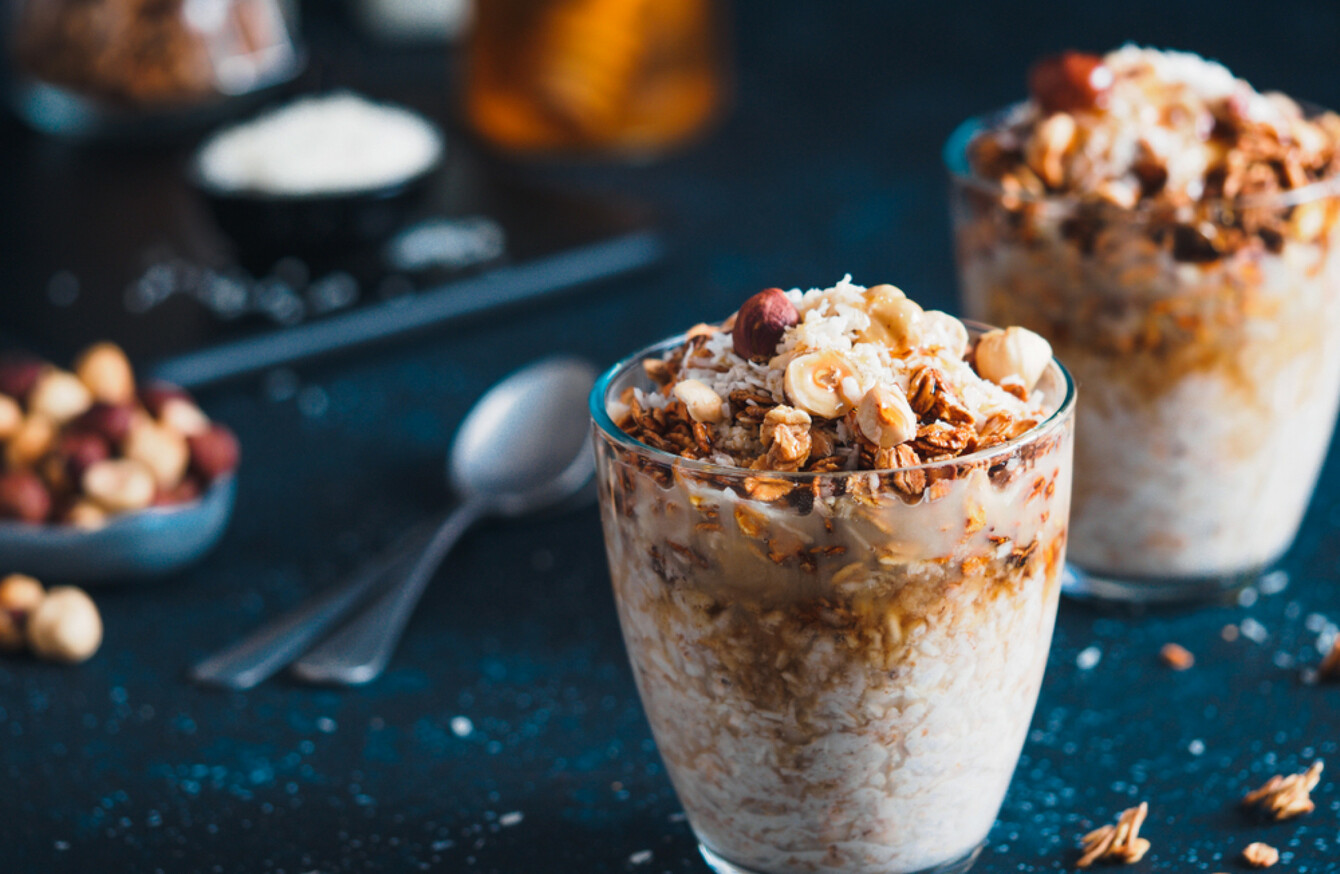 Image: Shutterstock/Fascinadora
Image: Shutterstock/Fascinadora
CHRISTMAS DAY MORNING is full of traditions, whether it's opening the stockings first thing, a swim in the sea or visits from friends and relatives. There are many traditions around the world but one thing most have in common is the festive cheer and… the festive feasting!
Whether you're feeding a small number or a bigger crowd, it's always nice to splash out for the occasion. If you're lucky enough to escape cooking on Christmas Day, why not spend a bit of extra time on a special breakfast with all of the trimmings or, if your kitchen will be all systems go preparing for dinner, make something the day before that you can simply pop into the oven.
Whether you're craving something sweet or savoury, we've something to please all tastebuds below!
1. Winter Spiced French Toast, from Gastro Gays: Plums, ginger and star anise make for a deliciously decadent breakfast that would be perfect for Christmas day. Great for feeding a crowd, or a buffet style breakfast.
2. Christmas Spice Granola, from the Little Green Spoon: This recipe is packed with Christmassy spices which not only taste great but also leave your kitchen smelling divine! The maple syrup gives it lovely crisp clusters which taste amazing with the roasted pecans and chewy cranberries. Serve with yogurt and berries for a lighter start to Christmas Day.
3. Potato Scones with Smoked Salmon and Eggs, from Jamie Oliver: Freshly made scones topped with creamy eggs and smoked salmon? What could be a better way to start the day!
4. Spinach and Cheese Strata, from Smitten Kitchen: A decadent dish combining eggs, bread, spinach and cheese that can be made the night before (yes please!). Delicious served on its own or with a side of mushrooms or bacon if you're feeling extra hungry!
5. Healthy Kedgeree, from The Healthy Tart: This is a delicious take on a traditional kedgeree that uses poached eggs instead of boiled, as well as brussels sprouts. While smoked haddock is used here, we think smoked salmon would make a great swap for a tasty Christmas Day brunch.
6. Overnight Baked French Toast, from The Mediterranean Dish: One of the best things about this recipe is that is can be prepared the night before, and just popped into the oven on Christmas morning to cook. This recipe calls for Challah bread, but it would work perfectly fine with any type of cutting bread.
Do you have any Christmas breakfast traditions? Let us know in the comments below!