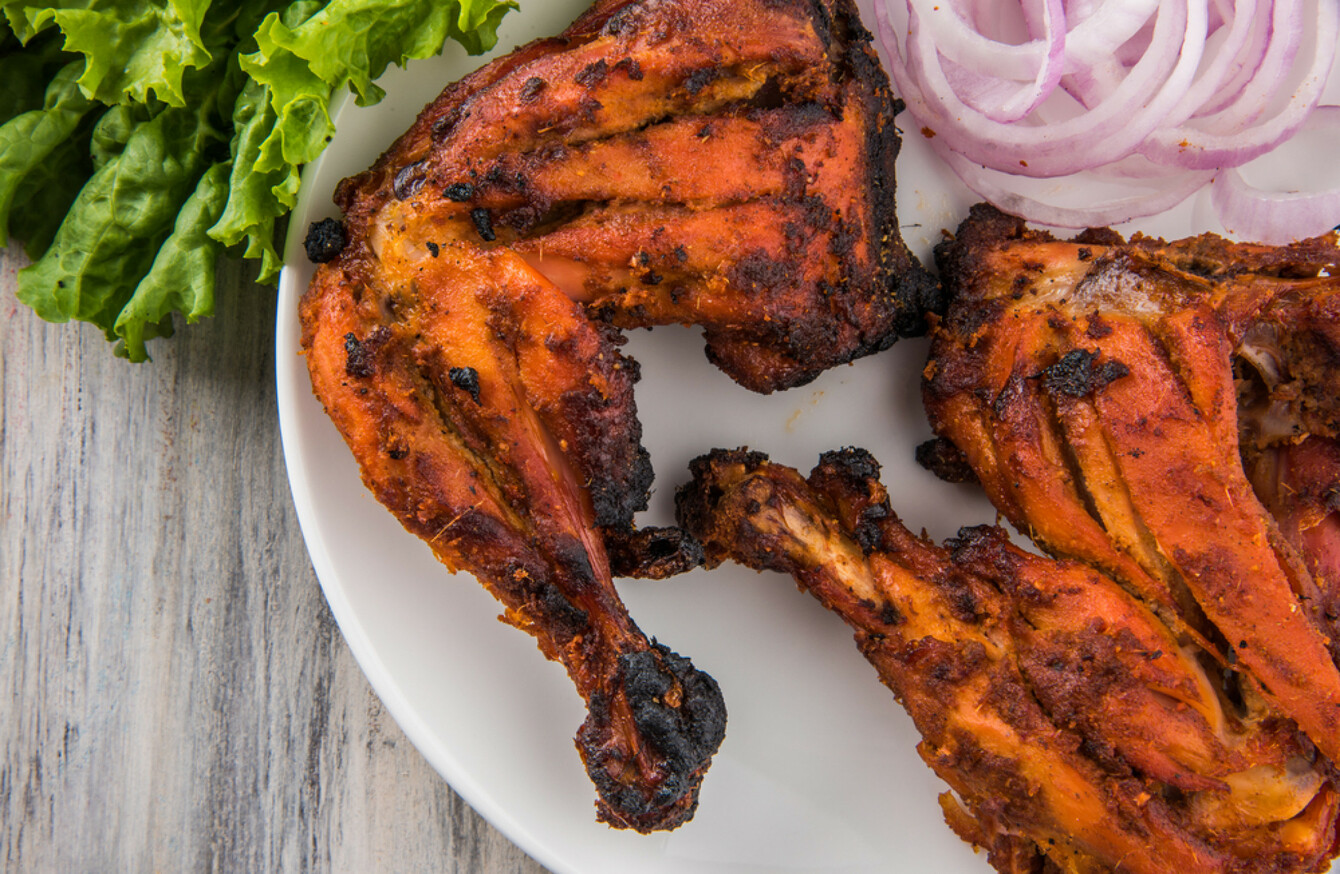 Image: Shutterstock/espies
Image: Shutterstock/espies
THERE IS NOTHING more satisfying than a traditional Sunday roast with all the trimmings, but at this time of year especially, even the tastiest of roasts can become a bit tired.
Thankfully, the adaptable chicken lends itself to so many ways of cooking and takes on bold flavours incredibly well. From fall-apart slow roast to Indian inspired, we've rounded up our favourite twists on the classic roast chicken below. That's New Year's dinner sorted!
1. Vietnamese Roast Chicken, from Conor Bofin: This recipe uses a delicious selection of fragrant spices which would taste great served with some jasmine rice and salad. Why not make double the quantities of the marinade and store in a jar in the fridge.
2. Slow Roasted Lemon and Garlic Chicken, from Nigella Lawson: This recipe couldn't get any easier – simply throw everything into a roasting dish and pop it into the oven while you go about your day. The slow cooking results in a moist, fall-off-the-bone chicken.
3. Cider Can Roast Chicken, from Alchemy in the Kitchen: If you are a fan of roast chicken but haven't yet tried this method, you are in for a treat! As the cider evaporates, the flavours permeate the chicken leaving you with a fragrant, juicy roast. Delicious!
4. Spatchcock Chicken with Sweet Potatoes, from Chef Adrian: A quick, healthy recipe that would make a great midweek dinner when you want something fuss free. So simple yet so, so tasty!
5. Indian Roast Chicken, from I Love Cooking: If you like a bit of spice then you will love this Indian flavoured roast chicken. Marinade overnight for optimum flavour!
6. Spanish Roast Chicken, from Jamie Oliver: Chicken and chorizo are a match made in heaven, and this Spanish twist on a roast chicken would make the perfect Sunday lunch for the whole family to enjoy.