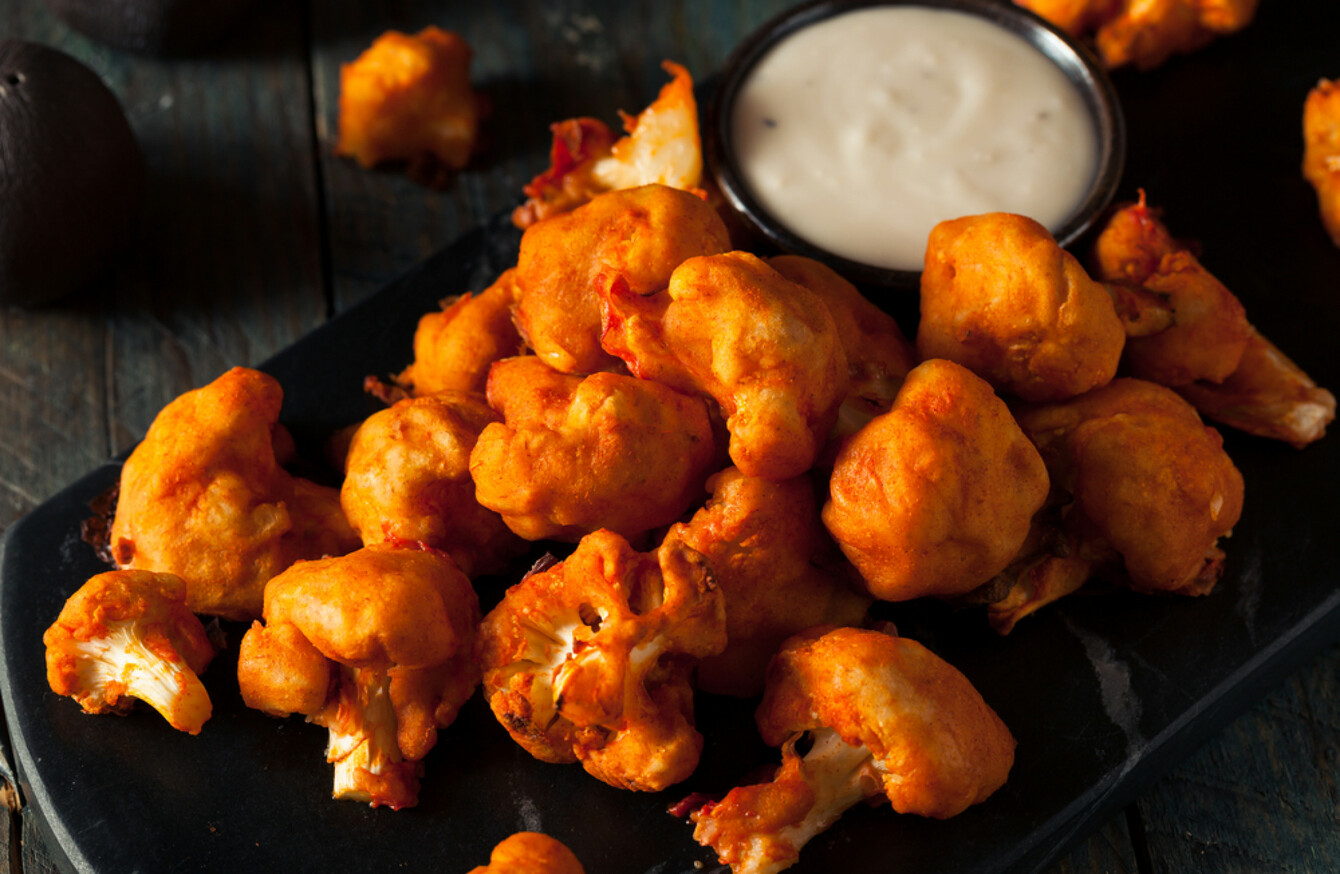 Image: Shutterstock/Brent Hofacker
Image: Shutterstock/Brent Hofacker
NO MEAL IS truly complete without a great side dish. And what could be more perfect than a side that can also double up as a main meal?
We've rounded up a list of some of our favourite sides that can easily be the star of the show. Because let's face it, sometimes sides are just better.
From BBQ cauliflower wings to root veggie gratin, the list below includes some delicious sides that go beyond the traditional 'potatoes and veg' and can be enjoyed as the main event. Most of them can also be made ahead, which is just what's needed around this time of year as entertaining season begins. 
1. Oven Baked Breaded Tomatoes, from ProperFood: While this recipe would be delicious served with some fish, the topped tomatoes have more than enough flavour to hold their own. For a tasty and fresh lunch, serve on a bed of rocket with a drizzle of balsamic vinegar. Yum!
2. Root Vegetable Gratin, from Smitten Kitchen: This is one of those dishes that can be cooked in advance and reheated- perfect for a gathering! While gratin is typically a side dish, it would be delicious served over some greens as a hearty vegetarian main.
3. BBQ Cauliflower Wings, from Vegan Mammy: This tasty vegan dish is a great way to get kids to eat some veggies. Served with salad and a ranch or blue cheese dip, this would make a tasty meal in itself.
4. Butternut Squash With Lentils and Quinoa, from The Mediteranean Dish: Warm Mediterranean spices and an extra crunch from toasted almonds take butternut squash to a new level of delicious in this vegan recipe. Nutritionally this is very well balanced with lentils and quinoa adding a protein kick.
5. Tartiflette, from Kenmare Foodie: Tartiflette is the perfect winter dish, and uses just a handful of ingredients. Most dishes with garlic and cream are seriously tasty, and this dish is no exception!
6. Smokey Baked Beans, from The Irish Balance: Beans are a delicious side to any meal but also suffice as a main meal simply topped with a poached egg or served with some bread. The combination of spices in this recipe including cumin and smoked paprika guarantees a delicious flavour.