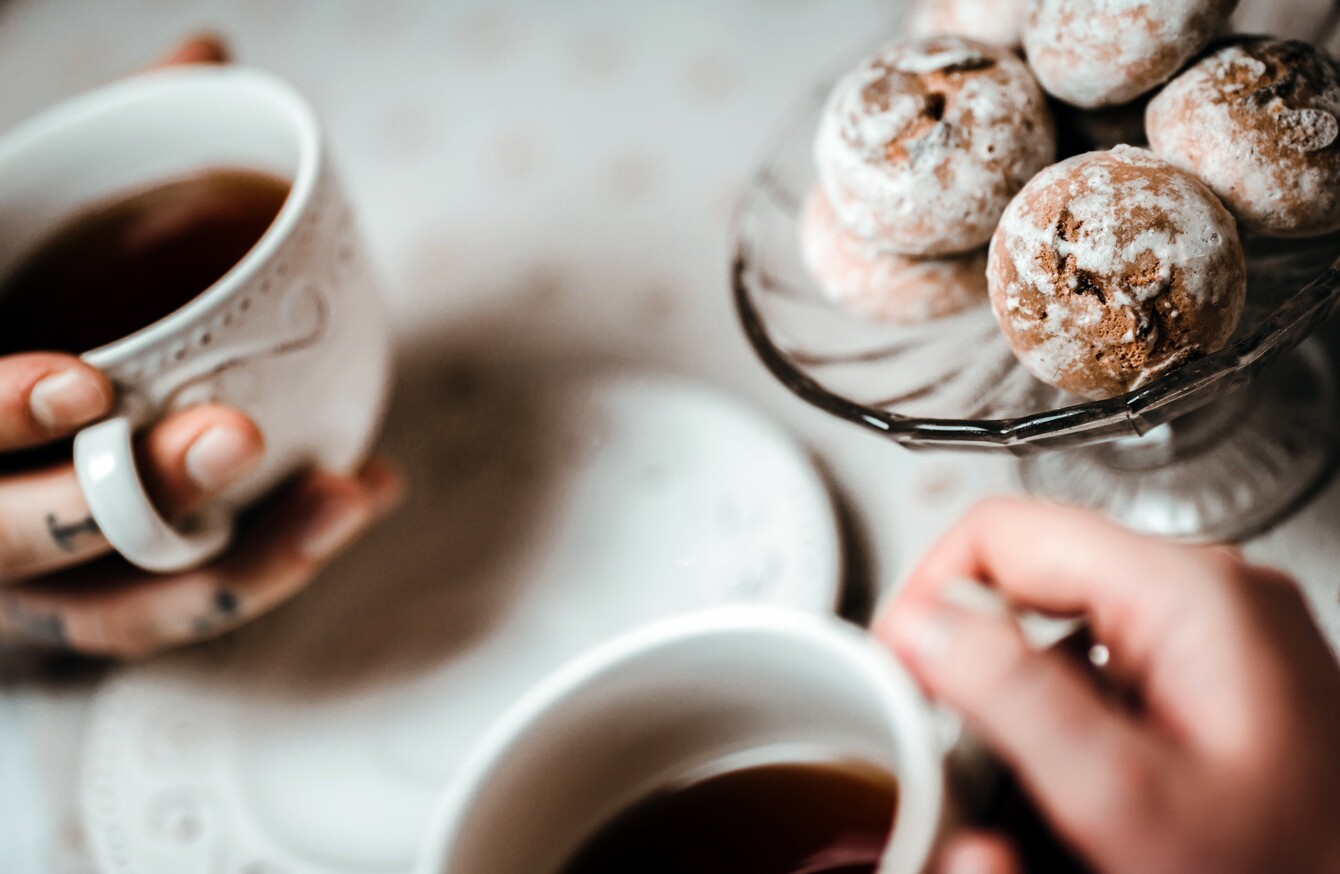 THERE ARE FEW things as satisfying as a freshly brewed pot of tea with some homemade cake or a slice of homemade soda bread on the side. Baking can seem a like a daunting task, but whipping up some homemade teatime treats doesn't need to cause much fuss.
Staple ingredients for baking usually have a long shelf life, so if you stock up on essentials like flour, baking powder and cocoa powder once, you'll have them on hand next time the treats-and-tea mood strikes too.
Whether you want to make a friend or family member feel special, or just fancy something more exciting than a digestive biscuit or two, take a little time out this weekend for some baking. The rewards will be worth it!
1. Blackberry Bakewell Tart by Olive Oil and Lemon
This tart not only looks great, but is very easy to make, especially if you use shop-bought pastry (we won't tell anyone!). Blackberries are in season at the moment too, so this is a great way to showcase this wonderful autumnal fruit.
2. Sweet Soda Bread by GastroGays
It's hard to beat a slice of soda bread straight from the oven, with some melted butter. This twist on the classic soda bread adds tea soaked raisins and orange for a delicate sweet flavour.
3. Raspberry and Oat Shortbread Cookies by Delalicious 
Using just four ingredients, this deliciously light shortbread recipe works perfectly with the yogurt topping – and the texture is chewier and more satisfying than classic shortbread too. This is a great recipe to make if you're stuck for time, or looking for something lower in sugar.
4. Date and Almond Caramel Squares by The Little Green Spoon 
Deliciously chewy and rich, these raw treats are also free from gluten, making them a great option for any coeliac or gluten intolerant guests. The middle layer is made from a mixture of dates, almond butter and coconut oil, which transforms into a luscious caramel-like filling, without the heat – and without the sugar overload.
5. Lemon and Lime Loaf Cake by Wholesome Ireland
The sour cream used in this recipe results in a really moist and easy to cut cake. With a tangy flavour and crisp glaze, this delicious recipe would be ideal for children or adults. The glaze is made with créme fraiche and citrus juice to balance out the sweetness of the icing sugar. It needs a couple of hours chilling before slicing though, so this is one to make ahead.
6. Coffee and Chocolate Marble Cake by The Pink Whisk 
This marble cake looks seriously impressive, and with only minimal effort involved, is a great cake to rustle up for friends or family. The marbling technique is achieved by making two batters and then swirling them gently together in the loaf tin, with a skewer or knife. Serve warm with a little cream for something extra indulgent. 
Why not take the opportunity to reach out to a young person in your life over a perfect cup of tea? Lidl is the official charity partner of Jigsaw, the youth mental health charity. Find more ways to be the #OneGoodAdult in a young person's life here.