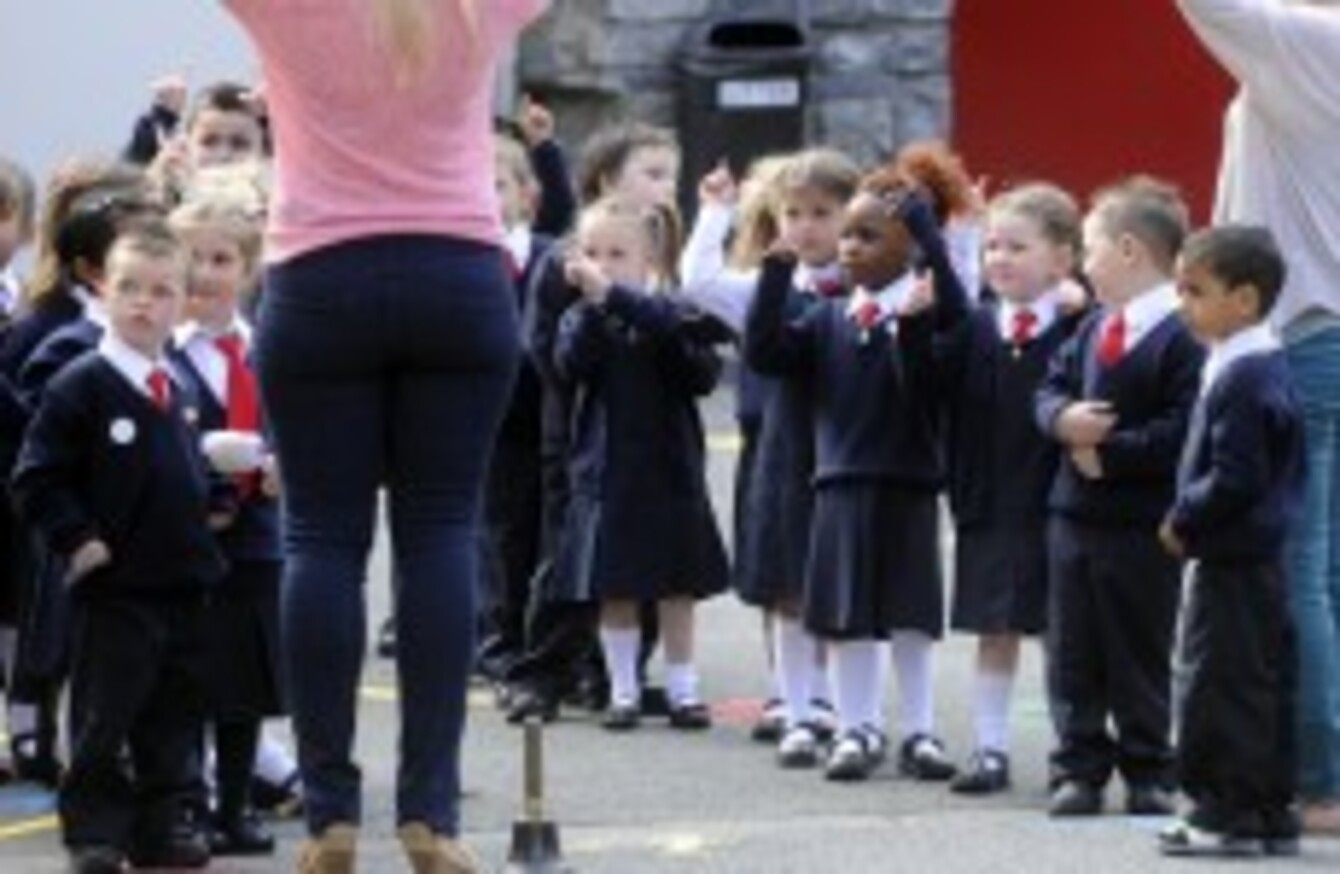 Image: Laura Hutton/Photocall Ireland
Image: Laura Hutton/Photocall Ireland
85 PER CENT of Irish primary school pupils are in classes larger than the EU average, according to figures published this morning.
The figures, released by the Irish National Teachers' Organisation, show that Wicklow has the most overcrowded classrooms, with 28.2 per cent of pupils in classes with 30 students or more, and with only 9 per cent of pupils in classes of 20 or lower.
By comparison, Waterford City has the smallest level of overcrowding, with 10.4 per cent of pupils in classes of 30 or more.
INTO general secretary Sheila Nunan condemned the figures, saying the government was failing to tackle the problem which appeared to be getting worse in urban areas and commuter counties.
"When class numbers are reasonable, modern teaching methods are possible and there is more teacher time for children," Nunan said. "If we want to improve education outcomes for children the last thing that should be done is increase class sizes."
The 'official' pupil-teacher ratio in Ireland is 29, set to rise to 30 under government plans. A decade ago, the government proposed to reduce class sizes to less than 20 in the case of children aged 9 and under.
Nunan said the figures published by the INTO did not include almost 10,000 pupils with special needs, the majority of whom are integrated into mainstream clasrooms.
"Most children in primary school this year were not even born when the seeds of economic mismanagement were sown," she said. "They should not be expected to pay the price of keeping banks on life support machines."
After Wicklow, the counties with the highest proportion of pupils in classes of 30 and over were:
Limerick (28.1 per cent)
Kilkenny (26.9 per cent)
Meath (26.1 per cent)
Cork county (25.9 per cent)
Dún Laoghaire-Rathdown (24.8 per cent)
Kildare (24.1 per cent)
Waterford county (22.5 per cent)
The counties with the lowest proportion of classes with 30 or more, after Waterford, were North Tipperary, Galway city, Westmeath, Sligo, Offaly and Kerry.