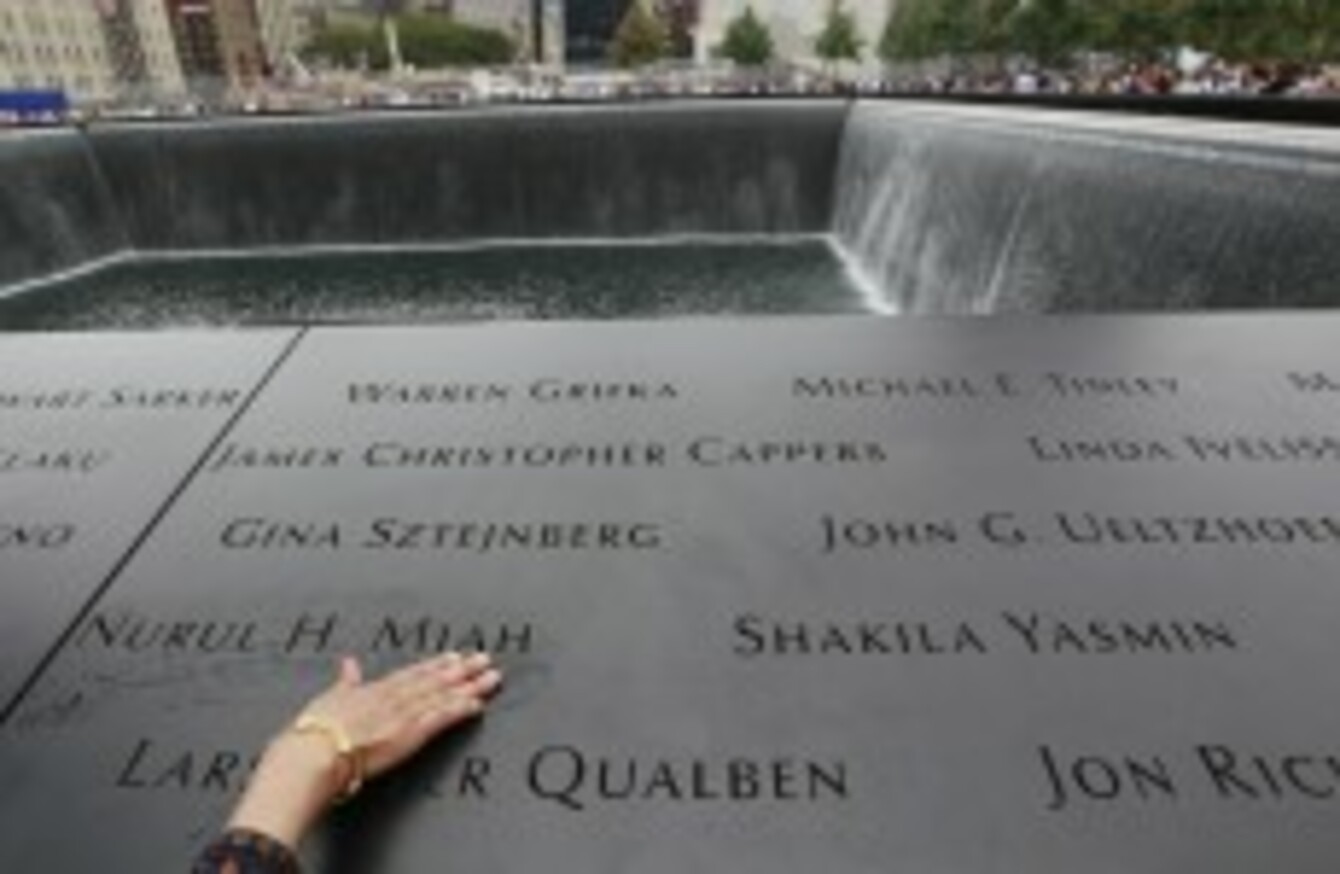 A woman touches her son's name at the National September 11 Memorial in New York City
Image: AP Photo/Mary Altaffer/File
A woman touches her son's name at the National September 11 Memorial in New York City
Image: AP Photo/Mary Altaffer/File
ELEVEN YEARS AFTER the events of 9/11, an agreement has finally been reached on the planned September 11th  memorial museum in New York.
A major row over funding of the $1 billion project at Ground Zero had led to work being suspended in December.
Relatives of people killed had hoped that work on the museum would have been completed in time for today's eleventh anniversary of the attacks but disputes over financial, design and security issues led to work halting on the site.
The governor of New York Andrew Cuomo released a statement late last night to say that work will "finally" be completed  on the site to create a place "where people from around the world can come to work, visit and remember".
He said:
By ensuring that no additional public funds are spent to complete the Memorial and Museum, today's agreement puts in place a critical and long overdue safeguard to finally protect toll payers and taxpayers from bearing further costs, and, at the same time, put the project on a path for completion.
NBC News reports that New York mayor Michael Bloomberg said the agreement "ensures it will be restarted very soon and will not stop until the museum is completed".
"The museum is important to the families of those who died on 9/11," said Bloomberg. "They've contributed photos and memories of their lost loved ones, who deserve a thoughtful tribute".
The museum is at the centre of the redevelopment of the World Trade Centre site in lower Manhattan, but a number of groups involved in funding it – including the Port Authority of New York and New Jersey and the National September 11 Memorial and Museum Foundation – had fought over the costs.
A ceremony in New York City later  today will see relatives reading victims' names at the site of the attack. Politicians may attend but no elected official will speak at the ceremony.
US Vice President Joe Biden will give a speech at an event in Shanksville in Pennsylvania to commemorate the people who were killed on Flight 93.
Separately, the US Secretary of Defence, Leon Panetta, will lead a commemoration at the Pentagon memorial, which opened on 11 September 2008 and was the first dedicated national commemoration to honour people who were killed in the 2001 attacisk.
- Additional reporting by Associated Press