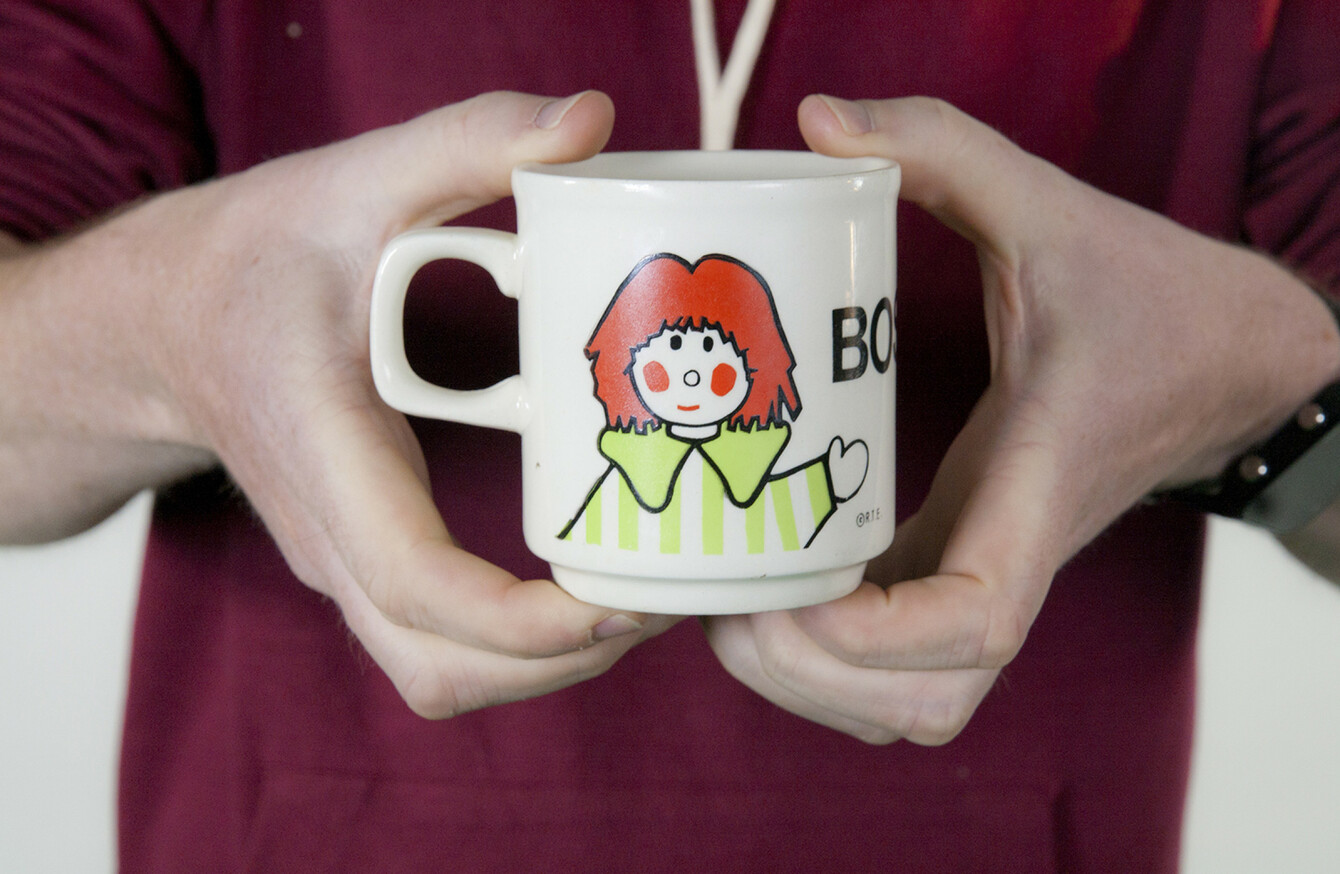 From tickets to see the pope to WWII relics, the campaign is looking for the objects we've treasured
Image: Ciaran Deeney
From tickets to see the pope to WWII relics, the campaign is looking for the objects we've treasured
Image: Ciaran Deeney
FROM JFK MEMORABILIA to election pamphlets, the old items we have gathering dusts in our homes reveal something about the history of Ireland.
Now RTÉ and the National Museum are looking for us to share those objects, telling the story of the country over the past 100 years through the objects still owned by families.
The National Treasures campaign is looking to collect these objects and, as part of four public roadshows in October, have curators inspect the objects to see if they deserve the status of "national treasures". A four-part TV show, based on the roadshows, will broadcast on RTÉ next year.
The objects will then be exhibited in the National Museum of Ireland – Country Life in Turlough Park, Castlebar, Co Mayo.
"We're asking ordinary people to come together and help crowdsource a history using the fantastic objects that they have at home," project director Ciarán Deeney said today. "There's a great chance that your cherished object or amazing family heirloom could be deemed a 'national treasure'."
We're looking for anything that touches on who we are as a people and tells its own tale about the story of Ireland. Sometimes the simplest object can be a trigger for an amazing piece of social history and significant cultural value can be found in the strangest items.
Members of the public can submit their own objects, and view what else has been submitted, on the campaign's website.
Items people have already submitted include a ticket stub from a 1992 Nirvana concert in the Point Depot, a ticket from the Pope John Paul II's visit to Ireland in 1979 and an Irish army helmet from WWII.
In fact, the campaign advises that you don't clean objects before submitting items: "'Wear and tear' tells its own story."
RTÉ Director of Audience, Channels and Marketing, Adrian Lynch said that the broadcaster is excited to share "a unique take on the story of Ireland's social history through the objects that they treasure".
Tony Candon, Manager Keeper of the Museum of Country Life, said that the campaign suited the museum's aims.
The Museum of Country Life focuses on the lives of the ordinary people in the last couple of centuries and it is the logical and ideal place to display the objects collected as national treasures. Co-curating exhibitions with the public is something that we have being putting emphasis on in the last few years and National Treasures fits that bill, to a tee!