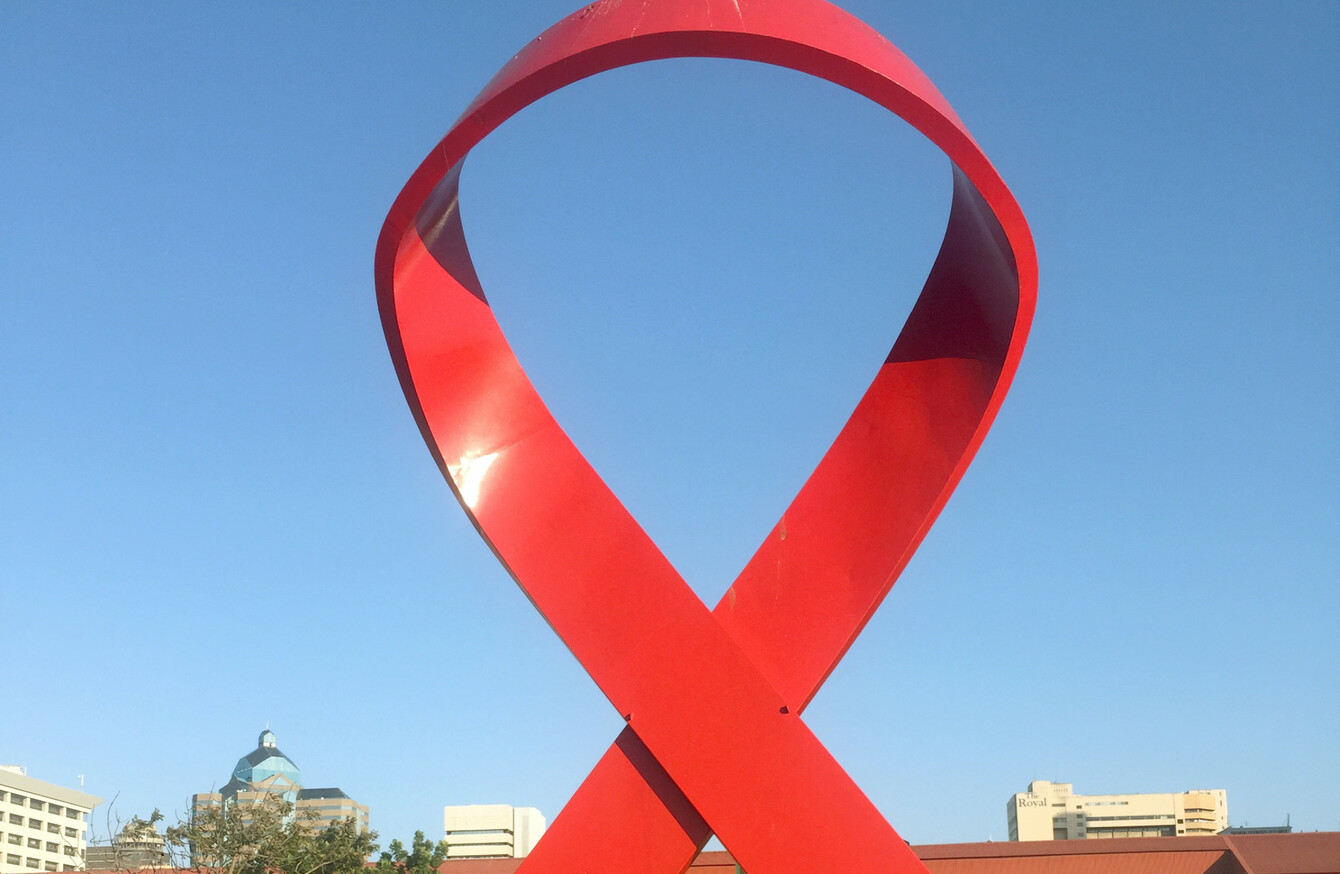 Image: DPA/PA Images
Image: DPA/PA Images
CALLS FOR AN Irish AIDS memorial have been renewed following World AIDS Day last week.
Sinn Féin Senator Fintan Warfield has said that an appropriate tribute could act as a place of memorialisation and education. 
It is estimated that nearly 37 million people globally live with HIV and that 35 million people have died from AIDS worldwide. 
Last week, Taoiseach Leo Varadkar took a HIV test on World AIDS Day to raise awareness and to encourage people to know their HIV status.
Effective HIV treatment reduces the virus – which attacks the immune system and which can over time progress to AIDS if left untreated – to undetectable levels.
Around 500 people are diagnosed with HIV in Ireland each year.
Sinn Féin's Warfield is now calling on the government to back a proposal for a physical site of AIDS remembrance. 
Similar memorials are in place elsewhere around the globe – in Toronto, New York City and Durban, South Africa, says Warfield. 
New York's memorial remembers more than 100,000 New Yorkers who've died of AIDS and opened in December 2016 while Toronto's AIDS memorial dates back further to 1992. 
Each year, names of people who have died of AIDS are engraved at the memorial, located in the city's Cawthra Square.
In Durban in 2000, a large red ribbon – the worldwide AIDS symbol – was unveiled at the city's Gugu Dlamini Park in remembrance of South Africans who have died from the disease. 
Gugu Dlamini was a South African activist who was stoned and stabbed to death after she announced she was HIV-positive. 
'Struggle'
An Irish memorial could help educate a younger generation enable communities to memorialise loss and grief, says Warfield. 
In 2016, historian, DJ and gay rights activist Tonie Walsh proposed that "a physical totem" be created either in a parkland or an urban setting similar to New York City's AIDS memorial.
An Irish AIDS memorial, Walsh says, could serve "not only those of us mourning our dearly departed friends and lovers, but for successive generations."
Walshe says that a campaign group for a memorial has been set up and that consultation meetings have been held in Dublin, Cork and Belfast. 
Consultation should take place surrounding a memorial which would represent a commitment to HIV prevention, says Sinn Féin's Warfield.
While conditions for people living with HIV have vastly improved, remnants of stigma and prejudice remain.
"[A memorial] would act as a reminder of our struggle to end HIV," says Sinn Féin's Warfield. 
That struggle is far from over.