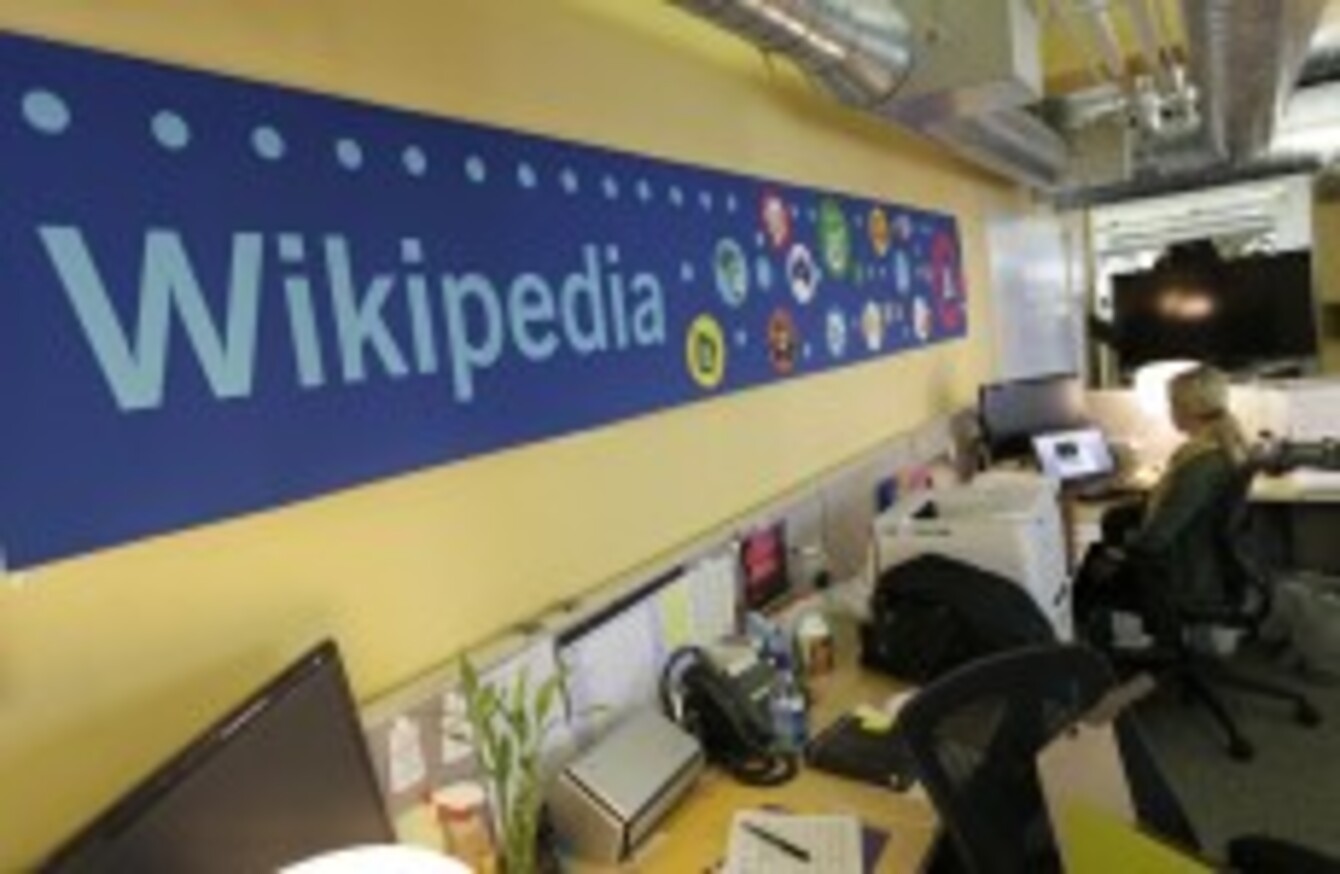 Image: Eric Risberg/AP/Press Association Images
Image: Eric Risberg/AP/Press Association Images
A NEW STUDY looking at the decline of editors at Wikipedia has found that changes brought in by the website in recent years have contributed to the problem.
The research by University of Minnesota's Aaron Halfaker, entitled The Rise and Decline of an Open Collaboration Community: How Wikipedia's reaction to sudden popularity is causing its decline, presents data that claims to "show that several changes the Wikipedia community made to manage quality and consistency in the face of a massive growth in participation have ironically crippled the very growth they were designed to manage".
Specifically, the restrictiveness of the encyclopedia's primary quality control mechanism and the algorithmic tools used to reject contributions are implicated as key causes of decreased newcomer retention.
Halfaker's data has been reproduced in a special edition of the journal, American Behavioral Scientist this month.
To deal with the massive influx of new editors between 2004 and 2007, Wikipedians built automated quality control tools and solidified their rules of governance.
According to the findings, "these reasonable and effective strategies for maintaining the quality of the encyclopedia have come at the cost of decreased retention of desirable newcomers."
In 2007, the number of volunteer editors on the site was 56,000. Today, it is less than 35,000.
The computer scientist explains:
Open collaboration systems like Wikipedia need to maintain a pool of volunteer contributors in order to remain relevant. Wikipedia was created through a tremendous number of contributions by millions of contributors. However, recent research has shown that the number of active contributors in Wikipedia has been declining steadily for years, and suggests that a sharp decline in the retention of newcomers is the cause.
Although the number of newcomers that edit in "good-faith" (i.e. are not categorised as vandals or bad-faith) has not changed since 2006, their work is more likely to be rejected.
Key findings of the study suggested:
The formalised process for vetting new policies and changes to policies ensures that newcomers' edits do not survive.
Semi-autonomous vandal fighting tools (like Huggle) are partially at fault.
Halfaker argues that his study suggests "how important it is that newcomers have a say in how they are treated".
"While we do not suggest that the rules of Wikipedia be open to reinterpretation by newcomers, we advocate that concern should be allocated for newcomers with a legitimate interest in changing the way that Wikipedia works," he explained.