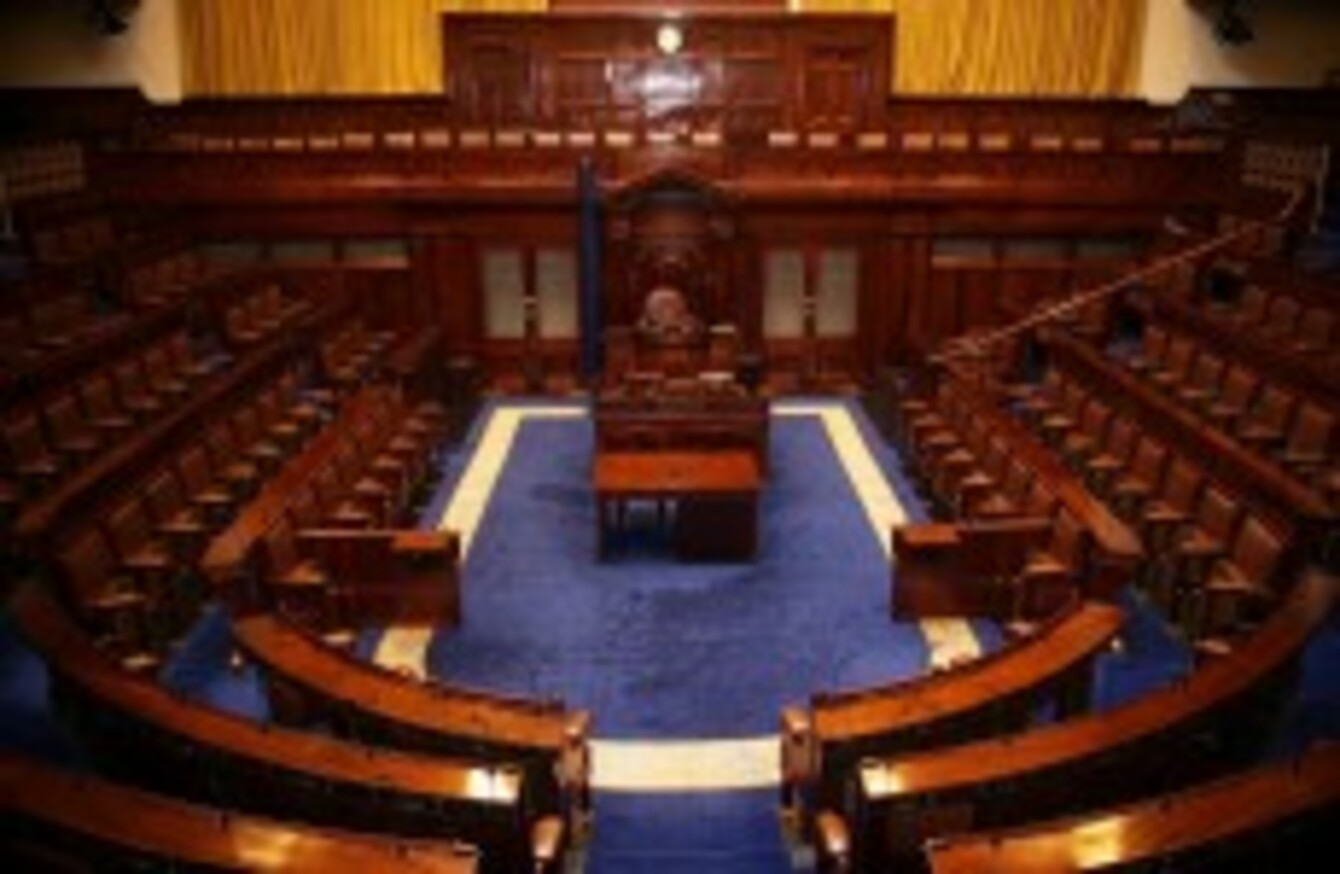 Dáil Éireann
Image: Wikimedia
Dáil Éireann
Image: Wikimedia
THE FIRST DÁIL vote on the Protection of Life during Pregnancy Bill is now expected to be held next week as debate on the legislation resumes in the Dáil later today.
The landmark bill – which provides for abortion in circumstances where there is a real and substantial risk to the life of a woman including risk of suicide – is likely to be opposed by several TDs who will speak in the debates today, tomorrow and Friday.
A number of TDs and Senators have expressed their opposition to the bill primarily because of the inclusion of suicide.
Analysis of voting intentions by TheJournal.ie has indicated that at least three independent deputies will oppose the bill along with six Fianna Fáil TDs – the party is allowing a free vote.
Two Fine Gael TDs – Brian Walsh and Peter Mathews - and one Labour TD, Colm Keaveney, have confirmed they will oppose the legislation along with one Sinn Féin TD, Peadar Tóibín, meaning there is sufficient opposition to force a vote.
This is now likely to be held early next week to allow for more speaking time and to ensure that all TDs have an opportunity to vote. A number of ministers are in Brussels this week for an EU summit as Ireland's presidency comes to an end.
Separately, the issue of fatal foetal abnormalities is likely to be raised at Leaders' Questions today with campaigners hoping to convince the government to include a provision in the legislation to allow for terminations where the foetus has no prospect of survival outside the womb.
Some legal experts have argued that the Constitution currently provides for such terminations but the government has said, on its own legal advice, that there is no scope to include a provision for abortion in such circumstances.