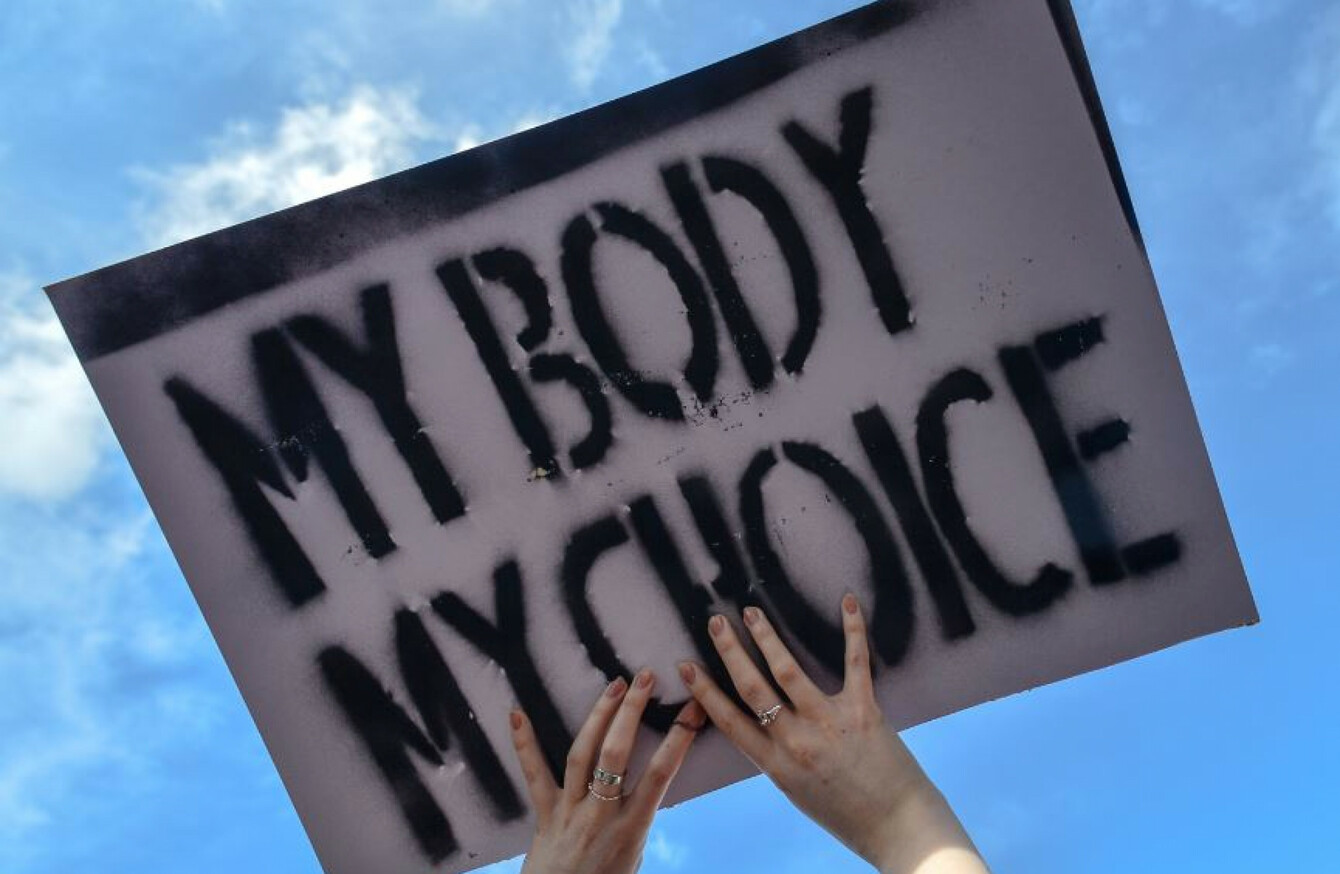 A protestor at the Strike4Repeal demonstration in Dublin earlier this year
Image: NurPhoto/SIPA USA/PA Images
A protestor at the Strike4Repeal demonstration in Dublin earlier this year
Image: NurPhoto/SIPA USA/PA Images
THE MAJORITY OF voters want the Constitution to be changed to allow the Oireachtas legislate for greater access to abortion, according to a new opinion poll.
When asked about the referendum on the Eighth Amendment due to be held next year, 62% of people in an Irish Times/Ipsos MRBI poll said they would vote in favour of changing the Constitution.
One in four voters (26%) said they would vote against the move, while 13% gave no opinion.
The Eighth Amendment gives equal status to the unborn and the mother. Throughout the course of its work, the Oireachtas Committee on the Eighth Amendment has been told by medical experts that the Amendment has a chilling effect on their work.
In October, Dr Peter Boylan, consultant obstetrician and gynaecologist at the National Maternity Hospital, said: "I don't think the Constitution is the place to regulate medical practice. [The Eighth] has caused endless problems … You need to legislate."
Pro-life groups have accused the committee of having a pro-choice bias, something that has been repeatedly denied by its chairperson, Senator Catherine Noone. A number of pro-life speakers have refused to appear at the committee, saying its outcome was predetermined. Again, this has been denied by Noone and other members.
Straight repeal 
Committee members are expected to recommend a straight repeal of the Amendment. Their report is due to be presented to the government by 20 December, before the wording of next year's referendum will be finalised.
The Irish Times opinion poll was conducted on Monday and Tuesday, with 1,200 voters taking part. The margin of error is plus or minus 2.8%.
Support for repealing the Amendment was consistent among supporters of all parties and strongest among urban voters, young voters and better-off voters.
Citizens' Assembly  
In April, the Citizens' Assembly made the following recommendations on the Eighth Amendment:
87% voted to recommend against retaining the Amendment;
The Amendment should be replaced or amended, not repealed;
A provision in the Constitution should be provided for the Oireachtas to legislate on abortion, the rights of the unborn and any rights of pregnant women;
Terminations should be allowed without restriction up to the 12th week of pregnancy;
Terminations should be allowed due to "socio-economic reasons" up to the 22nd week of pregnancy;
In cases of fatal foetal abnormality, where the child is likely to die shortly before or after birth, it recommended abortion be permitted during any period of the pregnancy.