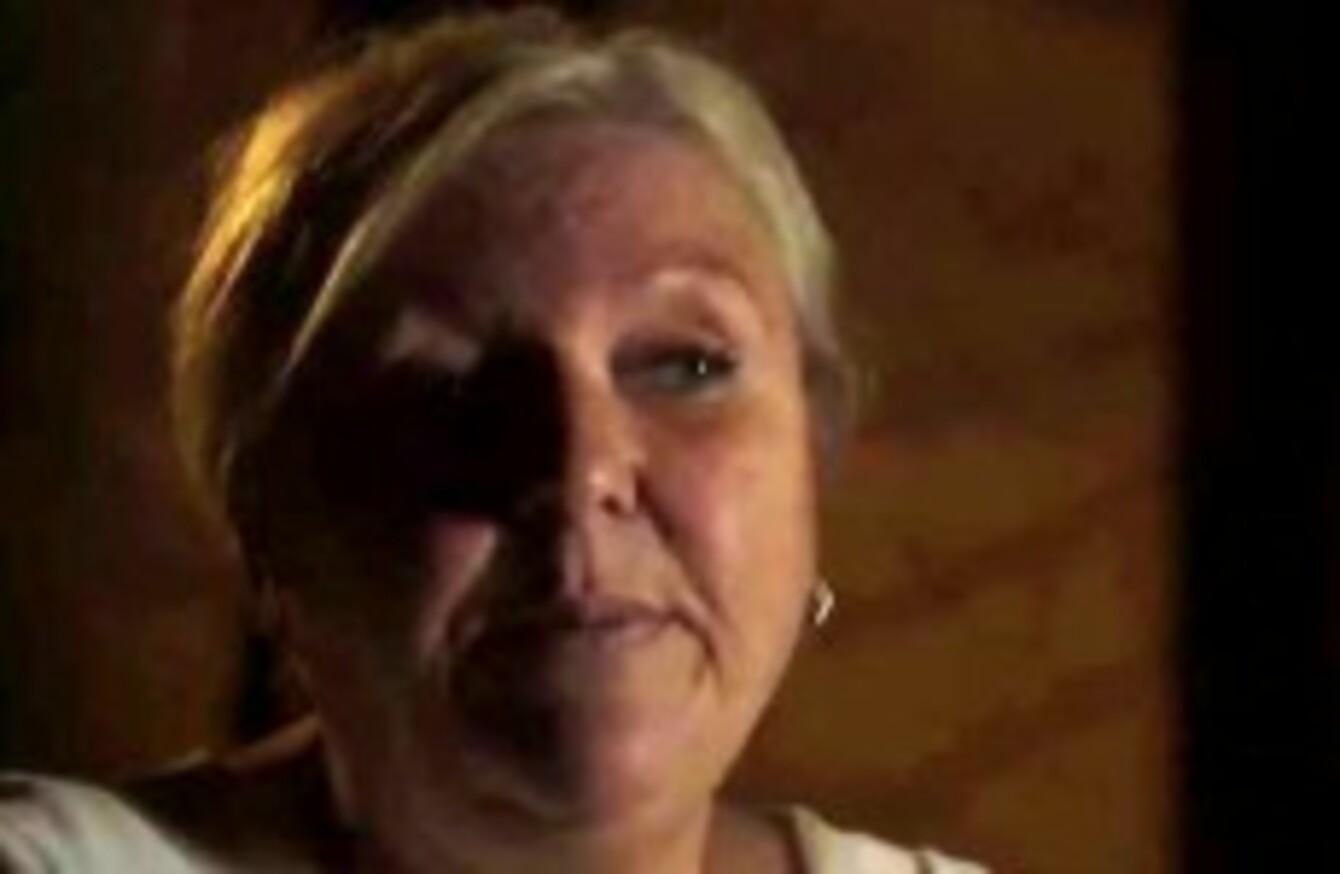 Image: RTÉ
Image: RTÉ
A BELFAST WOMAN whose brother was killed in a 'punishment attack' says Gerry Adams told her family that those who did it would not be brought to police.
Eleanor King says the Sinn Féin leader privately apologised for the killing of Andrew Kearney in 1998 but has refused to do so publicly.
King was speaking as part of an RTÉ documentary about paramilitary 'punishment attacks' that will be broadcast tomorrow.
The documentary seeks to examine the impact on families of the estimated 6,000 punishment attacks meted out by paramilitaries on all sides during The Troubles.
Andrew Kearney was shot three times in the leg and bled to death a number of weeks after allegedly punching a senior IRA member during a bar brawl in West Belfast.
King tells the documentary that her family had been republicans their whole lives and that her mother Maureen welcomed Gerry Adams "with open arms" after her son had been killed.
"The first thing he told us was that he was extending an apology from the top of the republican movement," she explains.
Gerry Adams asked her what she wanted. At that stage I don't think my Mummy was too clear about what she wanted other than the fact that she wanted justice. She wanted them handed over to the police and for justice to take its course in the line of the courts. But I think at that stage he told her that it wouldn't happen. That they wouldn't be handed over but that they would deal out any discipline that was forthcoming from them.
Sinn Féin MLA Alex Maskey told the programme that Adams acknowledges meeting the family but is unaware of what was said.
The case of the Kearney family is just one of a number of individual cases that are examined in the programme.
'Punishment attacks' by paramilitaries were common during The Troubles and were often supported by local communities. They actually increased after the 1994 ceasefires.
They began in mainly republican communities but loyalist paramilitaries soon began carrying out their own punishment attacks. In fact, more vigilante attacks were carried out by loyalists than the IRA.
Another individual case the programme looks at is that of Andrew Peden. He was abducted by the UVF in 1998 while packing his car for a trip to the seaside with his young family.
Peden was beaten for 12 hours before being shot in both legs with a shotgun. After several months in hospital, both his legs were amputated above the knee.
The documentary also examines the response of the British Government to punishment attacks in Northern Ireland with some people alleging that they turned a 'blind eye' to them.
In 1998, for example, then Secretary of State for Northern Ireland, Mo Mowlam, described ongoing punishment attacks as "internal housekeeping".
Above The Law by the RTÉ Investigations Unit will be broadcast tomorrow at 9.35 pm on RTÉ One.