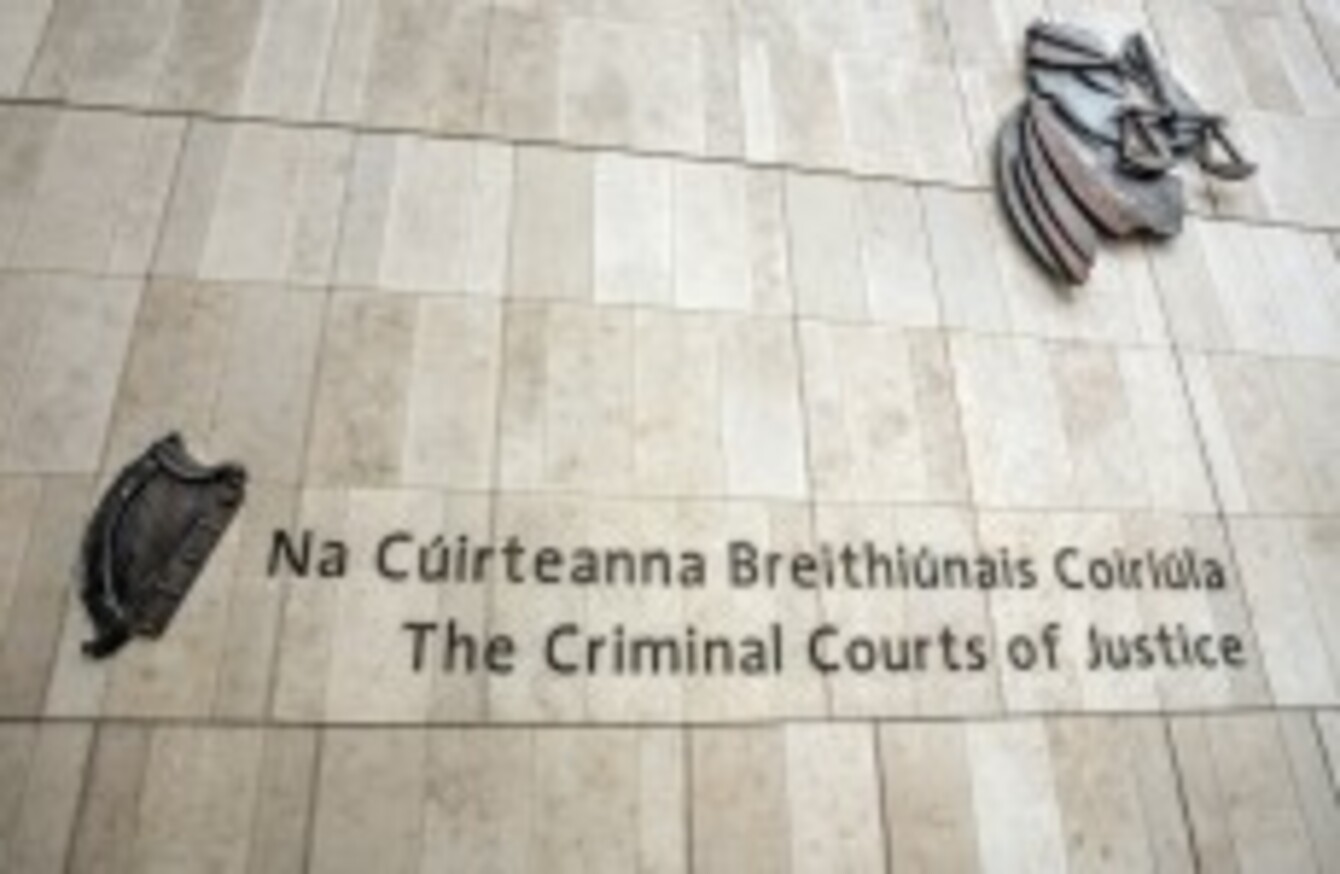 Image: Shutterstock/Mr. Sergey Olegovich
Image: Shutterstock/Mr. Sergey Olegovich
A TIPPERARY MAN who raped and sexually abused a girl for almost a decade of her childhood has been sentenced to 15 years.
Gardaí interviewed Michael Smith (53) about the abuse in 2004 after a search uncovered a video he had made of him raping her when she was eleven. However he was released without charge and travelled to the UK where he committed further abuse against another teenager girl he had groomed over social media.
Smith was jailed in the UK in 2008 for this and possession of nearly 20,000 images of child pornography. He was extradited back to Ireland on his release last year and has been in custody since.
His Irish victim, Michelle Smith (29), waived her right to anonymity at the Central Criminal Court so her abuser could be identified.
Smith previously of Maplewood Way, Tallaght, Dublin pleaded guilty to nine counts of rape, two counts of oral rape, one count of possession of child pornography and one count of assault causing harm of Ms Smith at Dublin city addresses in Rathmines, Tallaght and Cabra on dates between 1994 and 2004. He is originally from Clonmel.
The victim wrongly believed that Smith was her father during the abuse which began when she was eight years old and Smith was in a relationship with her mother. He would make her sleep in his bed and rape her several times a week while sometimes filming her.
Still a risk
Today Mr Justice Carroll Moran said the aggravating factors in the case are as bad as he's ever encountered and noted that the Probation Service believe he continues to represent a high risk to the community.
Mr Justice Moran imposed a 15-year sentence but suspended the final three years in light of Smith's early guilty plea when he was brought back to Ireland last year.
The judge noted that Smith had not "absconded" to the UK as he had not been charged at the time. However he said that Smith did leave knowing that he might have to face arrest here.
Mr Justice Moran praised the Ms Smith for the "restrained and dignified" nature of her victim impact report in which she wrote that Smith raised her to be what he wanted her to be and that she continues to suffer the effects.
"The horror of what that young girl had to bear consistently and over such a long period of time does not bear contemplating," he added.
No cameras
The judge also ordered that Smith have no contact with the victim or children on his release and that he not stay in the same house as a child.
The Probation Service had requested that he be forbidden from using a camera or camera phone on his release and that he also be barred from using the internet. However Smith's defence counsel suggested that these conditions would be unconstitutional and would result in Smith being "a social exile" on his release.
The judge said this was a well made point and instead ordered Smith to comply generally with the directions of the Probation Service on his release.
Sergeant Paul Maher said that Smith, who has no previous Irish convictions, was jailed in England for engaging in sexual activity with a child, inciting a child to engage in sex and possessing indecent material. He was given an indeterminate sentence with a minimum of three years and served six.
'Thought rape was normal'
Sgt Maher told Caroline Cummings BL, prosecuting, that the victim reported her father's abuse in March 2004, when she was 17 years old. She said she had been continuously sexually abused by him from the age of eight.
Smith moved between various Dublin residences over the years and would have regular sex with his victim at these addresses. The victim told gardaí she thought the sex was normal and that Smith had on several occasions recorded the abuse on a camcorder.
Smith also punched her in the face, slammed her head into a wall and slapped her till she wet herself out of fright on one occasion at the Maplewood Way address.
Following the victim's complaint to gardaí in 2004, a search warrant for Smith's home and workplace was obtained and cassettes were recovered with recordings of the victim.
The victim revealed in a statement, read out in court, that nobody knew about the abuse and a lot of people had liked Smith.
"Anyone can by a predator and you'd never know unless the victim speaks up," she said.
She added:
I find it very hard to sleep at night with all the thoughts, questions and memories in my head.
Describing a lonely and terrified childhood, she said: "This was not a one-off thing that left after effects. I don't have a life…He raised me to be when he needed me to be. This is all I know."
Sgt Maher said Smith left Ireland shortly after he had been interviewed voluntarily by gardaí.
Grooming
English authorities stopped Smith in 2008 with a 15-year-old girl, whom he had groomed online for sex by posing as an older teenage boy about three years previously.
Smith was also caught with nearly 20,000 images of child pornography at the lowest level of seriousness according to a UK scale and 19 images in the most serious category.
He was extradited back to Ireland after his release from a UK prison in October 2014.
Sgt Maher agreed with Pauline Walley SC, defending, that her client's guilty pleas had spared the victim the trauma of a trial.
He further accepted that Smith had completed two sexual offences courses while in jail in England.
Past abuse
Ms Walley submitted to Mr Justice Carroll Moran that her client "fully accepts the appalling catalogue of abuse meted out to the injured party."
She said her client had suffered abuse in his family home in Clonmel, Co Tipperary and was sent to an industrial school from the age of ten to 16.
Counsel said Smith was physically abused and saw other types of abuse at this institution. She submitted that the pattern of Smith's early life "imprinted him" in later years.
She said Smith's remorse is genuine, as evident in his early plea, and that he has expressed willingness to engage in other treatment programmes in jail.