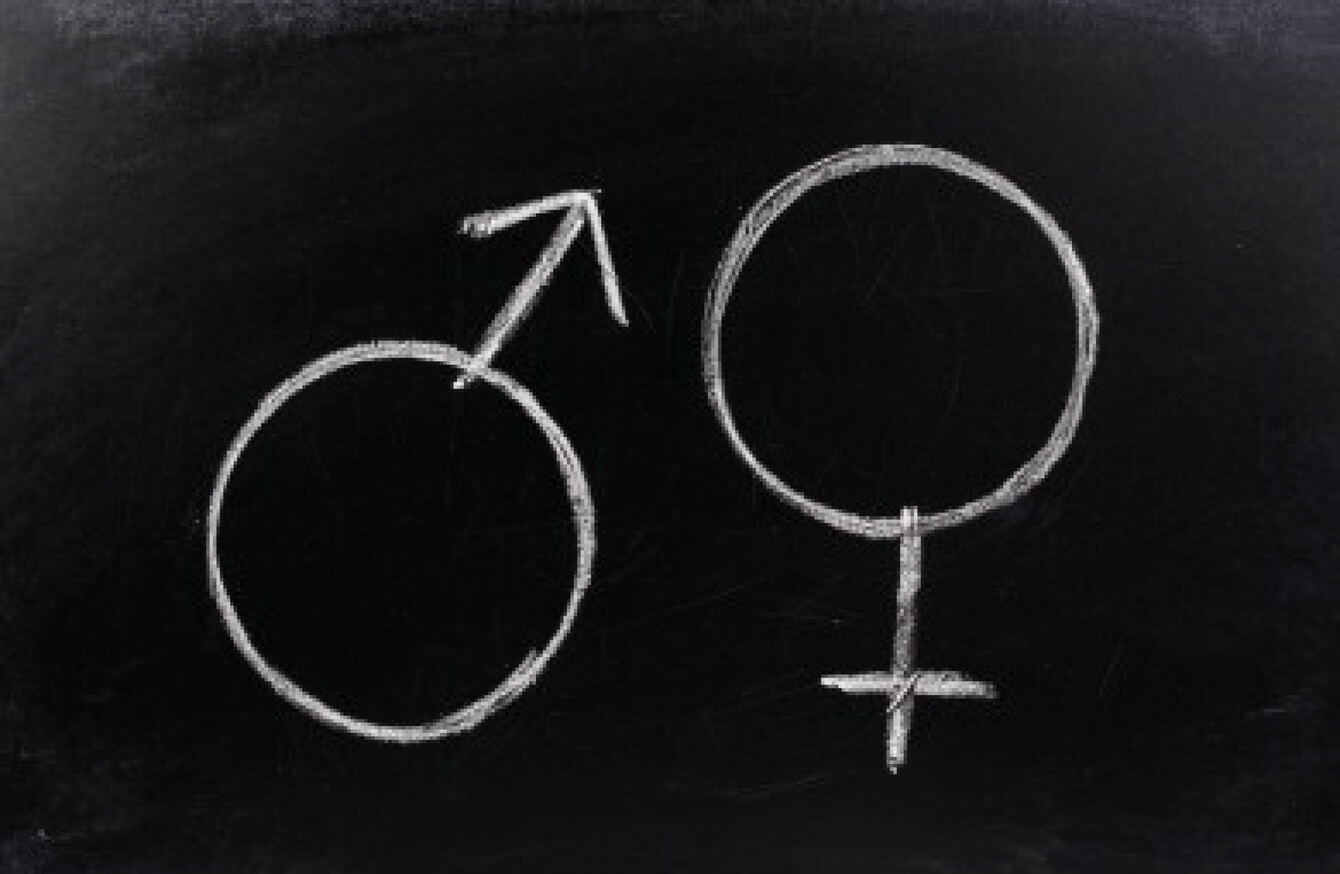 File photo
Image: Gender Equality via Shutterstock
File photo
Image: Gender Equality via Shutterstock
THE UK IS set to crack down on gender stereotyping in advertisements – but Ireland already has an array of regulations to combat the issue here.
This week, the UK's Advertising Standards Authority (ASA) released a report calling for stronger regulation of adverts that feature stereotyped gender roles "which may be harmful to people".
However, CEO of Advertising Standards Authority in Ireland (ASAI) Orla Twomey has said Ireland's gender stereotyping rules are "strong and robust".
"We do have pretty strong rules in relation to this area and there are specific rules we have that the ASA doesn't currently have," Twomey told TheJournal.ie. 
So what regulations are in place in Ireland?
The ASAI lays out a Code of Standards for Irish adverts and marketing campaigns.
The Code of Standards outlines that:
Marketing communications should respect the principle of equality of men and women. They should avoid gender stereotyping and any exploitation or demeaning of men or women.
It goes on to state that, where appropriate, marketing communications should use generic terms that include both the masculine and feminine gender.
For example, the use of "fireman" should be replaced with "firefighter".
"While ASA in the UK has, over the years, dealt with issues of stereotyping on the grounds of pure offence, when we have a complaint about stereotyping we can look at it under specific rules," Twomey said of the Irish rules.
UK action
The new report released in the UK this week will see a crackdown on gender stereotyping across its advertisements.
This includes adverts which mock people for not conforming to gender stereotypes.
The research carried out found that gender stereotyping in adverts can "restrict the choices, aspirations, and opportunities for children, young people and adults".
For context, the report provided a number of depictions in adverts which are likely to be problematic, including:
An ad which depicts family members creating a mess while a woman has sole responsibility for cleaning it up
An ad that suggests a specific activity is inappropriate for boys because it is stereotypically associated with girls, or vice-versa
An ad that features a man trying and failing to undertake simple parental or household tasks
In relation to Ireland, Twomey said that stereotyping can be used in advertising once it's "not harmful or it doesn't cause offence" and that "you're not stereotyping" a vulnerable group in a "hurtful way".
Twomey recalled some examples of adverts in Ireland in recent years that breached the Code of Standards.
A number of years ago there was an advertisement for a company that depicted a group of cleaners and all the cleaners were women.
"The complaint we got was that it implied that it was only women who did the cleaning. We found that the ad was in breach of the code because it had portrayed that stereotype," Twomey said.
#Open journalism No news is bad news Support The Journal

Your contributions will help us continue to deliver the stories that are important to you

Support us now
The ASAI faced another similar issue where an advertisement for a cleaning product "clearly indicated in a number of areas that it was only women who did the cleaning".
"Obviously, there's nothing in the code that says you can't show a woman cleaning in an ad.
The problem is when you imply verbally or visually that it's only one gender that is responsible at all times for a particular type of activity when clearly that's not the case.
Recommendations
The UK report concluded that while evidence shows support for the ASA's track record of banning adverts that objectify or inappropriately sexualize people, stricter regulations must be put in place.
In response to the report, the Committees of Advertising Practice (CAP) – the organisation that writes the UK Advertising Codes – said it will develop new standards on adverts that feature gender stereotyping.
A report on what actions the ASA might take is due to be published by the end of this year.
Twomey said that the ASAI will also take a detailed look at the UK report to see if Ireland can take any of the recommendations on board.
"The piece of research that the ASA has done is very interesting and it's very broad. I will have a further read through it to see if there are any lessons that we can learn.
"Certainly, we'll look at [the new report] because it's important to always see if we can improve," Twomey said.