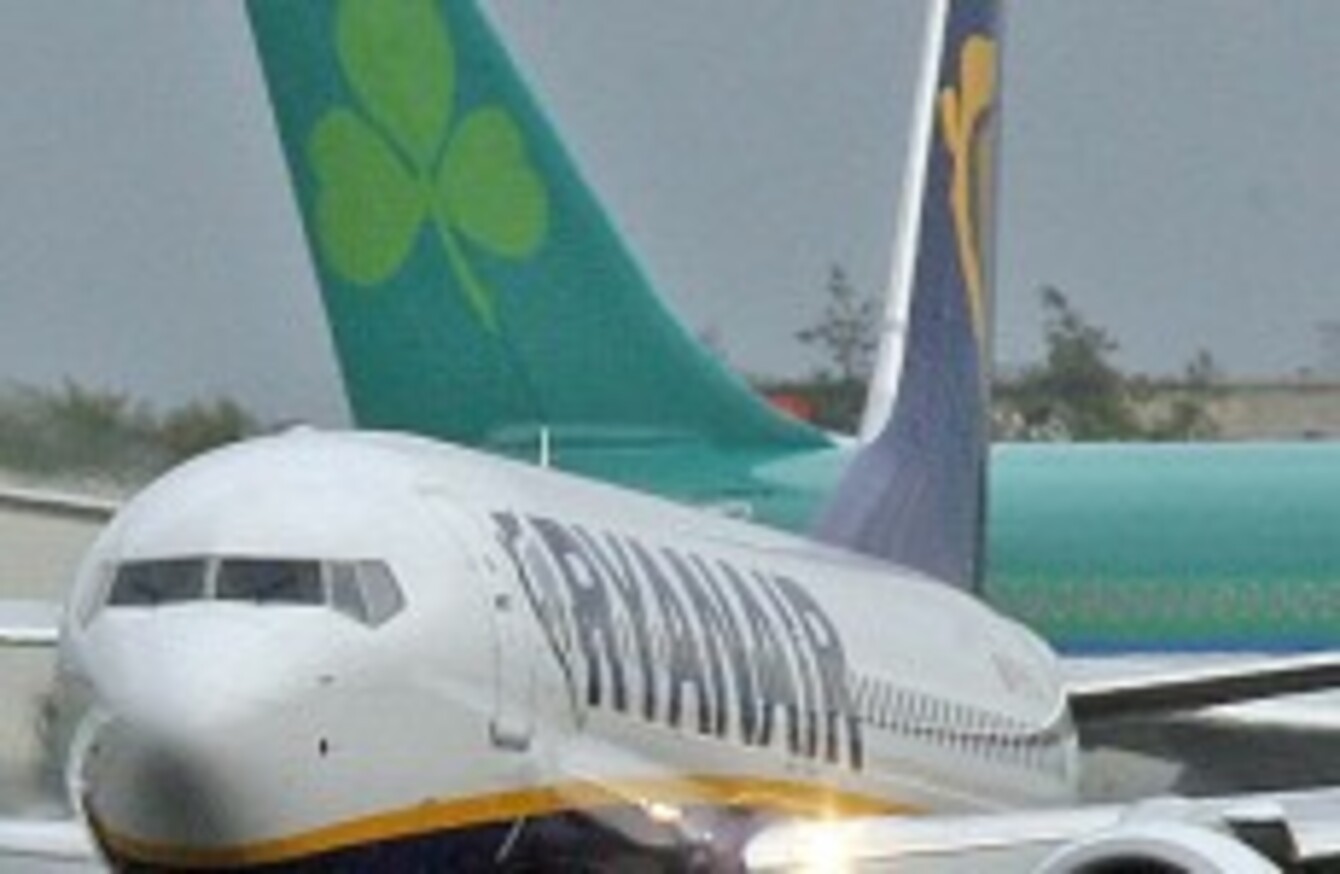 Image: Niall Carson/PA Wire/Press Association Images
Image: Niall Carson/PA Wire/Press Association Images
THE BOARD OF Aer Lingus has said that it considers Ryanair's offer to pay €1.30 for the 70 per cent of shares it does not own "undervalues" it and has raised doubts about the bid's viability under competition rules.
As shares in the Irish airline closed at €1.09 this evening, up over 15 per cent from yesterday, the board said in a statement that there were a number of "uncertainties and risks" relating to the bid – Ryanair's third in six years.
Aer Lingus said that Ryanair's offer – which totals €694 million – comes at a time when its current 29.82 per cent stake in the airline is already under investigation by the Competition Commission (CC) in the UK.
"Ryanair is now under a legal prohibition from undertaking any further integration with Aer Lingus without the consent of the CC and may be subject to an order to sell down its shares at the end of the CC investigation," Aer Lingus said in a statement.
The statement also noted that two previous bids for the airline had been blocked by the European Commission in 2006 – when Ryanair bid €1.48 billion – while another offer two years later – when it offered €748 million – was withdrawn.
"Consequently there is significant uncertainty that any offer from Ryanair, if made, would be capable of completion," the statement added.
Earlier the matter arose in the Dáil where Taoiseach Enda Kenny said that the government would not be pushed into any "fire sale" of its 25 per cent stake in the airline.